Documentary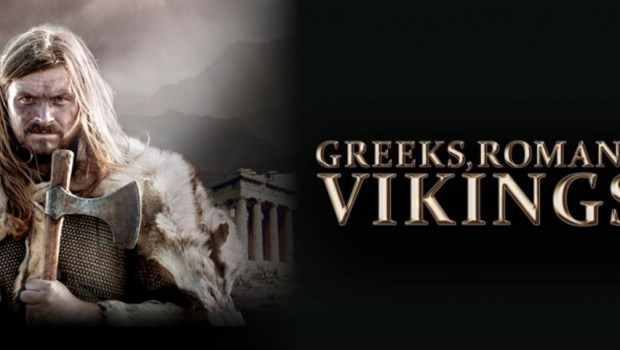 Published on October 23rd, 2014 | by admin
Greeks, Romans, Vikings: The Founders Of Europe DVD Review
Summary: Greeks, Romans, Vikings: The Founders of Europe offers viewers new information about the evolution of Europe
Greeks, Romans, Vikings: The Founders Of Europe DVD Review
Genre – TV Documentary
Distributor – Madman
Audio – English (Dobly Digital 2.0)
Subtitles – English Captions
Running Time – 156
Aspect Ratio – 1.78:1
Region Coding – 4
TV Standard – PAL
Rating – G
Year of Release – 2014
Primary Format – Movies/TV – DVD
Reviewer – James Wright
This insightful documentary from Madman (Greeks, Romans, Vikings: The Founders Of Europe) collects all three episodes of this excellent SBS series that revolves around three civilizations who helped build the foundations of Europe. Each of these civilizations are broken down into individual episodes that includes the Greeks, Romans and the Vikings as it explores their culture, science, laws and how these ideas and inventions have become embedded into modern society. The documentary is also well presented on DVD that includes actual footage of various ancient structures, re-enactments and interviews with experts who help shed a new light into these wondrous and powerful cultures.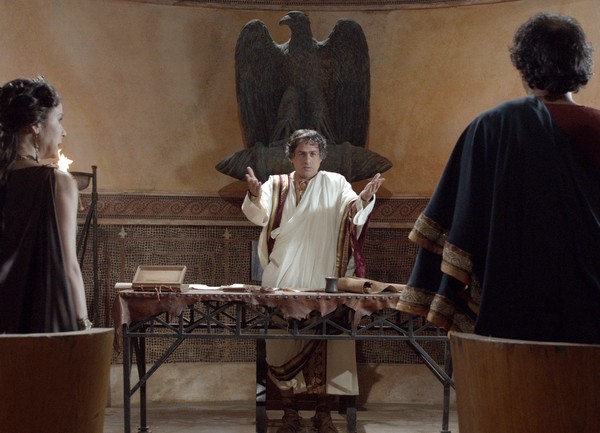 Episode 1 revolves around the Greeks who are the ancient forefathers of Western Civilization who gave the world democracy, entertainment and science. This episode commences in Ancient Greece and how the influence of the Greek empire has spread throughout Europe and even though many European countries can be quite different, they still share a common bond. Following the Greeks is the Roman Empire who were one of the largest and most powerful civilizations of ancient time whose grip on the world spread from Britain to Syria and from Gibraltar to the Euphrates. As Europe is built on the foundations of the Romans, this civilization helped birth modern infrastructure and trade between distant countries which helped shaped the many roads and pathways across Europe.
The final civilization on this release are the Vikings who were known for their violent ways, however this documentary explores another side of this culture that was a lot more peaceful. Opposed to the murdering, raping and pillaging, the Vikings helped birth exploration, especially with their powerful sea vessels. Interestingly enough, the Vikings discovered America 500 years before Columbus and for 900 years, they ruled the seas. They also established strong trading relationships that actually ran throughout Europe thanks to their sea crafts. This episode was probably the most enlightening from the three due to the many myths that it dispels about these crazy Norseman.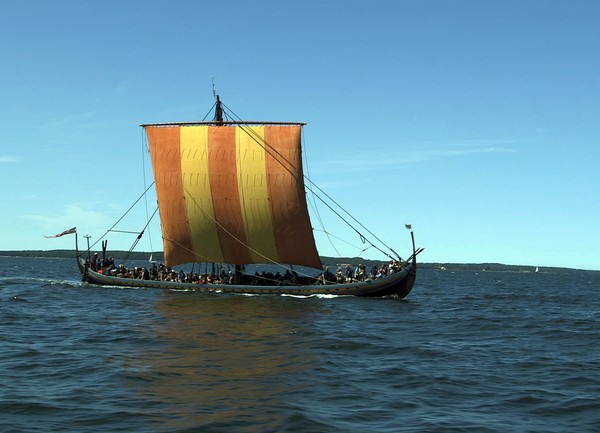 Final Thoughts?
Greeks, Romans, Vikings: The Founders of Europe offers viewers new information about the evolution of Europe and also dispels many myths about these cultures, especially the Vikings. It is well presented and features some interesting re-enactments with extraordinary footage. If you are a fan of ancient history and how it links to modern society than I could happily recommend Greeks, Romans, Vikings: The Founders of Europe on DVD that boasts over 150 minutes of edutainment!