Documentary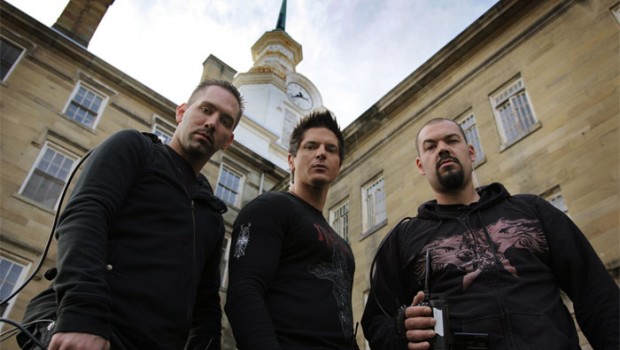 Published on October 23rd, 2013 | by Admin
Ghost Adventures Season 2 DVD Review
Summary: If you're a fan of the paranormal, than GHOST ADVENTURES SEASON 2 should definitely be on your want list, especially with Halloween just around the corner.
Title: Ghost Adventures Season 2
Distributor: Shock
Running Time: 565 Minutes
Reviewer: James Wright
Rating: PG
Welcome back to GHOST ADVENTURES SEASON 2 as we join paranormal investigators Zak Bagans, Nick Groff and Aaron Goodwin as they travel around America and the world to discover proof of the supernatural. The premise behind GHOST ADVENTURES is that these individuals are locked down inside supposedly haunted buildings from dusk to dawn in order to capture the paranormal. Unlike Ghost Hunters, the crew of GHOST ADVENTURES is just the trio as they use a variety of devices from EVP's (electronic voice phenomena) devices, night vision cameras and other technology to assist with their investigations.
The best aspect about GHOST ADVENTURES is that Zak and his team interview people about the places they investigate in order to find the hot spots (e.g. paranormal activity) and get a better history of what they may expect on their investigations. Season 2 of GHOST ADVENTURES collects 11 episodes as these ghost chasers explore a variety of ancient buildings that are steeped in misery, death, unexplainable phenomena and footage that will really make you wonder whether the paranormal exists.  Zak as his team also try to coax the spirits out by tormenting them and on occasion this actually works from weird sounds to banging and even physical attacks that actually draw blood.
My two stand out episodes was Preston Castle which was an institution for children aged between 14 and 24 which was more like an adult penitentiary opposed to rehabilitation. Not only were children murdered on these premises by their peers but they also attacked the staff with one headmistresses brutally murdered with a metal pole. There was also a strange element of possession in this episode that was highly creepy. Another interesting episode was Pennhurst State School & Hospital that is a must visit place in the United States for paranormal investigators with the team experiencing a high amount of unexplainable events that could only be dubbed as paranormal.
Episode Listing
Preston Castle – Ione, CA
Castillo De San Marcos – St. Augustine, FL
La Purisma Mission – Lompoc, CA
Magnolia Plantation – Natchitoches, LA
Birdcage Theater – Tombstone, AZ
Moon River Brewing Company – Savannah, GA
Ancient Ram Inn – Wotten Under Edge, England
Pennhurst State School & Hospital – Spring City, PA
Ohio State Reformatory – Mansfield, OH
Linda Vista Hospital – Los Angeles, CA
Clovis Wolfe Manor – Clovis, CA
With a total running time of 565 minutes, GHOST ADVENTURES SEASON 2 also comes with a great bonus called Trans-Allegheny Lunatic Asylum Live Cut Down that was a "live" episode of this series and produced some amazing evidence. This included strange voices via their EVP devices, apparitions caught on camera and even items getting thrown.
If you're a fan of the paranormal, than GHOST ADVENTURES SEASON 2 should definitely be on your want list, especially with Halloween just around the corner. Recommended!