iOS Games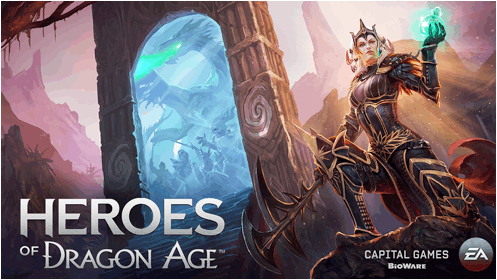 Published on October 22nd, 2014 | by admin
Get Ready to Enter The Nexus in Heroes of Dragon Age
The latest update from Heroes of Dragon Age introduces a quest-embarking, boss-battling, PvE adventure for all skill levels. Players can battle their way through exclusive maps and complete daily challenges to win heroic loot!   New features of this update include:
Nexus – PvE (Player vs. Environment) choices for every player, every day with multiple events that can run simultaneously for different difficulties (easy, medium and hard). In Nexus events, players can win gold, gems, and exclusive heroes.
New Divisional Leaderboard System – Meaningful competition with bite-sized leaderboards. This means more rewards and heightened competition!
Newsfeed – Find out everything that's happening in the game all in one place.
Watch a walkthrough of the new features, narrated by Chelsea Howe, Creative Director of Heroes of Dragon Age, here.
Download Heroes of Dragon Age on the App Store and Google Play.
For more information on Heroes of Dragon Age, please visit us on Facebook and Twitter