iOS Games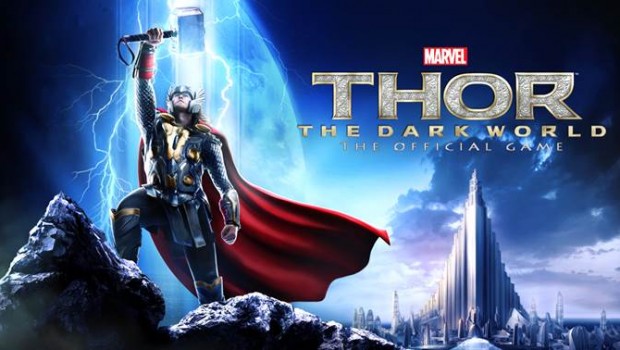 Published on November 1st, 2013 | by Admin
Gameloft and Marvel Today Launch Thor: The Dark World The Official game on iOS and Android
Gameloft, a leading global publisher of digital and social games, and Marvel have joined forces once again to bring Thor : The Dark World – The Official Game to iPhone, iPad, iPod touch and Android devices, timed with the launch of the highly anticipated new film Marvel's Thor: The Dark World. The game is co-written by prolific Marvel author Christopher Yost.
In this action-packed adventure, you will play as Thor in his epic quest to stop Malekith's dark ambitions, and restore order to the Nine Worlds.  Explore the worlds by immersing yourself in a rich Thor experience. Fight alongside legendary Asgardians, like Sif or Heimdall, summon Einherjar warriors for help, upgrade your skills and allies, and compete with friends for unique rewards. A great variety of fast-paced missions, familiar environments and characters await you, all in beautiful 3D graphics.
"Thor: The Dark World – The Official Game is devoted to capturing action-packed entertainment," said Karine Kaiser, Vice President Marketing & Licensing at Gameloft. "Fans, gamers and moviegoers alike can enjoy hours of entertainment with this official game."
 "We are always thrilled to partner with Gameloft and to see how they will capture all the heart of the film brand within the game" said Javon Frazier, Vice President Marvel Games Marketing. "Thor: The Dark World – The Official Game is a perfect way for fans to immerse themselves in the world of one of Marvel's most iconic Super Heroes."
Gameloft and Marvel have previously partnered on a number of successful games, including Iron Man 3: The Official Game. Thor: The Dark World – The Official Game was inspired by Marvel's new theatrical film, only in cinemas worldwide.
Thor: The Dark World – The Official Game is free-to-play and already available for download on the App Store and Google Play. A feature phone version will also be available through main carriers worldwide.