TV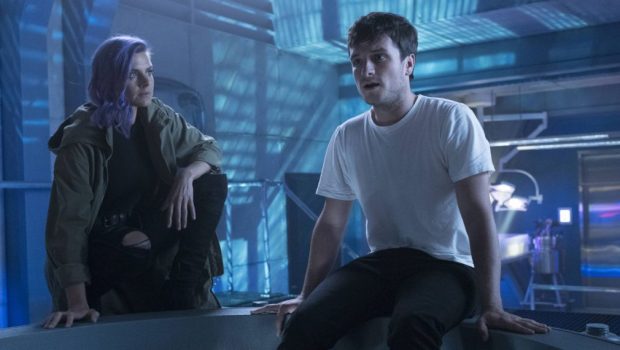 Published on April 12th, 2019 | by Curtis Mayfield
Future Man DVD Review
Summary: With thirteen episodes of disgusting, hilarious and sometimes dramatic TV, Future Man has enough self-referential elements to make this recommended viewing.
The writing, producing and directing team of Seth Rogen and Evan Goldberg has dominated the stoner-movie market for over ten years. It's hard to believe it has been eleven years since James Franco departed from his dramatic roles to play an oblivious pot dealer next to Rogen in Pineapple Express (2008).
Since then, Rogen and Goldberg have created some of cinema's biggest and smokiest hits (from the bong), including This is the End (2013) and Sausage Party (2016). However, the last few years have seen the two take a puff from smaller screen joints. Preacher went from the blood-soaked pages of its graphic novel editions to become one of television's best shows.
Black Monday is also proving to be the best and funniest look at the stock market since The Wolf of Wall Street (2013). Sticking to the kooky themes of fast and loose comedy comes Future Man (2017), a comedic look at what a slacker gamer would do with the power of time travel.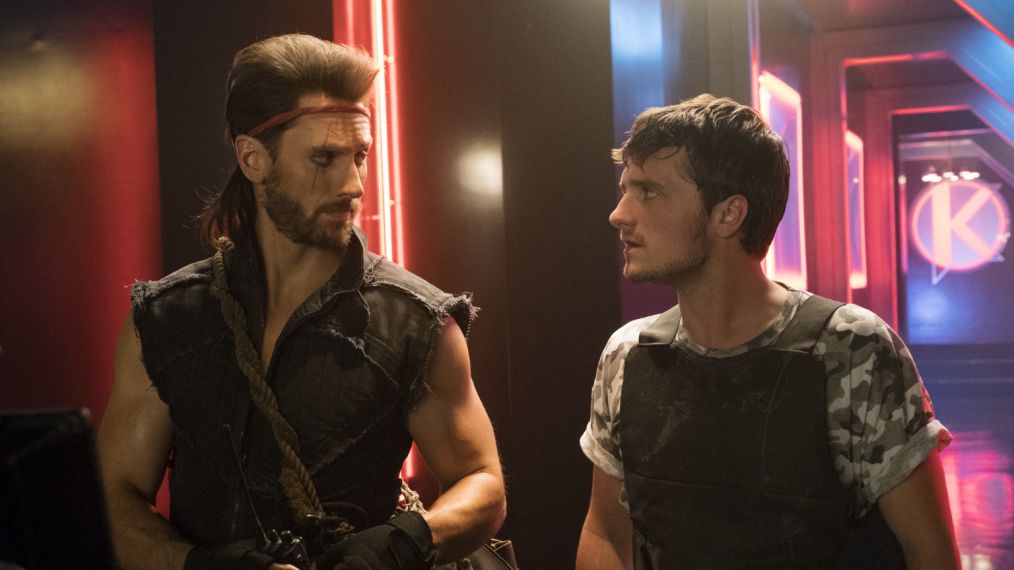 Josh Hutcherson (The Hunger Games; The Disaster Artist) plays Josh Futturman, a good-natured janitor at a high-tech laboratory, the lone goal of which is to find a cure for herpes. Josh navigates his days by having polite conversations with the staff, including the lab's owner, Dr. Kronish (Keith David), who suffers from an unfortunately sized cold sore. Once Josh's cleaning duties are done, he plays video games in his childhood room.
Despite this sad description, Josh remains a happy and passionate character to watch. Witnessing him defend his choice to play an unbeatable first-person shooter game is poetic. His parents (played wonderfully by Ed Begley Jr. and Glenne Headly) encourage him to do more but Josh is content on finishing the game.
The twist is this: once the game is complete, two real life warriors from the distant future come to recruit whoever has finished the game to help them fight a war destined to tear the fabric of society apart. If this sounds like the plot from a bad straight-to-video 1990s movie, don't worry.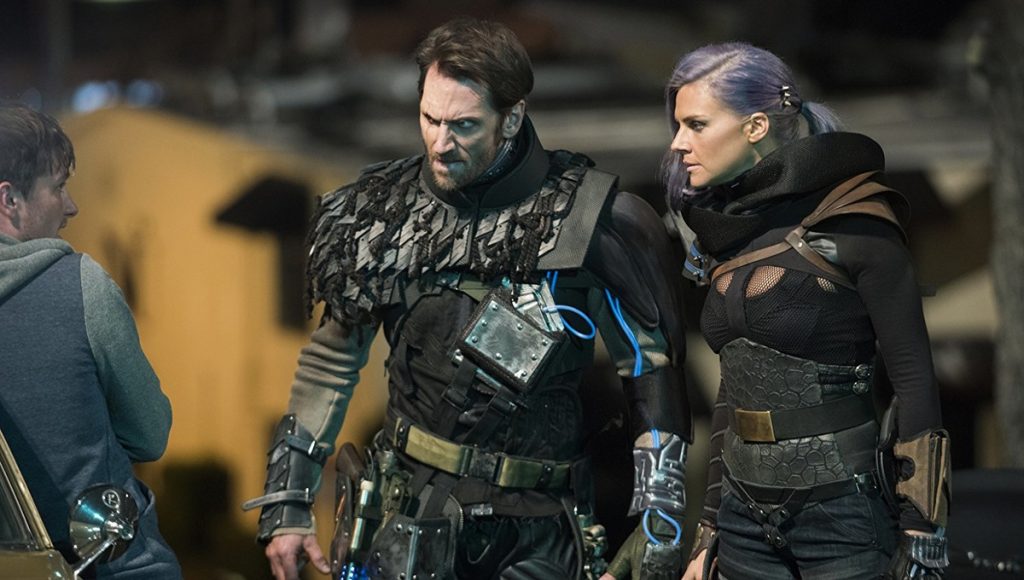 The show knows that and constantly makes fun of its own troupes. When tough as nails Tiger (Eliza Coupe) and Wolf (Derek Wilson) turn out to be more than video game characters and are instead real-life rebel soldiers sent back in time to kill Dr. Kronish in order to save humanity, well the shit hits the fan.
Much like the zombie genre before The Walking Dead, stories about time-travel didn't have much room to breathe. What Future Man gives us is not only some near-perfect R-rated humour for television but also some great exploration into their version of navigating time and space.
Though clever science talk is excluded from the conversation there are some great gags about how body parts can be exchanged when multiple people travel at the same time. 'Give me back my dick, you cock pirate!' might be the best line of dialogue on television since Heisenberg's monologue about door knocking in Breaking Bad.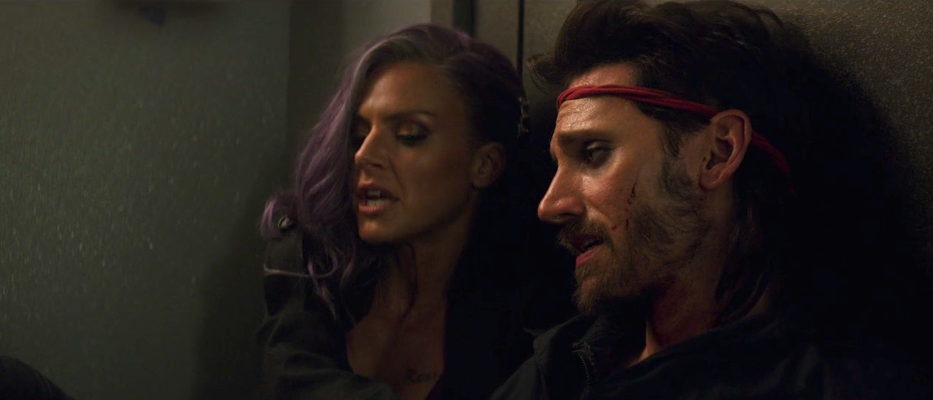 While Future Man isn't as smooth or as visually stylish as Rogen and Goldberg's other TV endeavours, such as Preacher and Black Monday, it doesn't take itself seriously enough for that to matter. Derek Wilson's character of Wolf might be the most enjoyable to watch as he, along with Tiger, receive lessons from Josh about how to behave in a pre-apocalyptic world. It's both endearing and disgusting to hear the two scarred soldiers from the future refer to mouths as 'rat-holes', since in this future there's nothing to eat but rats. It's even funnier to see Wolf become a celebrity chef in the 1990s, but now we're bordering on spoiler territory.
After the first four episodes, Rogen and Goldberg take a step back and pass the toilet humour torch onto a selection of other directors. The transition proves seamless. The series is rounded out with regular appearances from the likes of Awkwafina (Crazy Rich Asians, 2018), Paul Scheer and Haley Joel Osment who all contribute nicely to the show. Additionally, there are some cool sci-fi battles in‑between the fart jokes with guns that shoot lasers at evildoers whose heads self-destruct. The DVD doesn't have any special features but sometimes less is more. With thirteen episodes of disgusting, hilarious and sometimes dramatic TV, Future Man has enough self-referential elements to make this recommended viewing.
DVD Details
Genre – Comedy/Drama/Science Fiction
Label – Sony Pictures
Subtitles – None
Special Features – None
Rating – MA15+
Year of Release – 2017
Primary Format –DVD