TV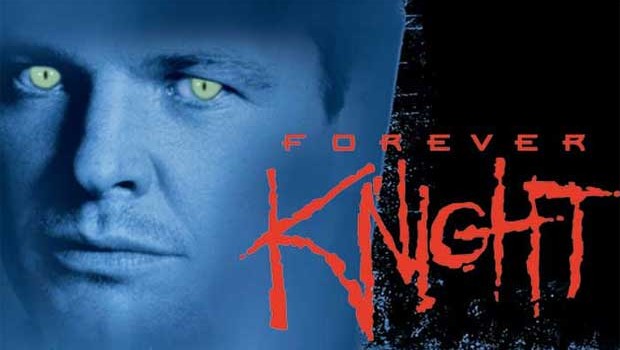 Published on September 27th, 2015 | by Chris O'Connor
Forever Knight Season 1 DVD Review
Summary: Detective Knight is not your average crime fighter, he's a vampire, a vampire who wants to regain his humanity by using his powers to solve crime.
I am under no illusions that this is not a cult show… but I can openly and honestly say… I was a fan… and still am. I remember catching this at, I think 10.30, maybe 11.30 at night and there were a couple of friends who also knew of this strange show in the late hours of the evening.
As the intro states "He was brought across in 1228, preyed on humans for their blood…" I mean what other cop show starts like that? That is indeed part of the appeal… you see Forever Knight is a cop show… but it's also a vampire show… and a show that can throw in historical references that are able to be shown as flashbacks because… hey the main protagonist Nick Knight aka Nicholas de Brabant is over 800 years old.
Filmed in the early to mid 1990's the show does show its age… special effects are, interesting at times. But the stories are fun and the acting sways between underplayed and arguably a touch stilted. Geraint Wyn Davies as Detective Knight certainly helps to carry the show… he has a charisma that certainly suits a vampire and doesn't hurt when charming the audience into continuing to watch. John Kapelos as Knight's partner/sidekick provides some moments of humour amongst the murders and other crimes.
There's a certain irony to a vampire deciding to become a homicide detective but that is essentially the core concept of this series, a vampire who has tired of being an immortal monster and wants to regain his mortality, to regain his soul. The result is quite an interesting tale… after all, can you regain your soul if you have figuratively sold it to the devil (or at least one of his representatives)… what would it take to earn it back? The attempt to become human again for Nick is aided by his friend and mortician Natalie (Catherine Disher), she acts as his moral compass in times of weakness and also seeks to find scientific approaches to helping him regain his humanity.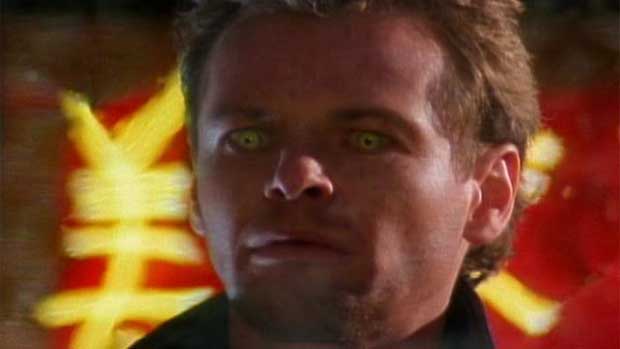 The pilot episode is actually a re-shooting of an earlier telemovie that was intended to be a pilot for a series but was never picked up… the only recurring actor was apparently John Kapelos (Nick Knight was originally played by Australian actor/singer Rick Springfield). Throughout the series we are treated to flashbacks that explore the development of Knight… from his pre-vampire beginnings as a knight in the crusades to his seduction by Lacroix and later his moments of doubt and questioning his morality and desire to become human again.
As my wife says the quality of the video and cinematography aren't great… when you see the amazing quality and cinematic feel that we tend to have in tv shows these days it can be hard to go back and view something like this… but for those of us with a heavy dose of nostalgia and a soft spot for the vampire with a heart… it's nice to slip back into the shadows and watch Nick Knight try to emerge from "his endless… forever… night!"
There aren't a lot of special features on the discs… just a few trailers for… you guessed it Vampire movies. This series is great fun for us fans to be able to watch again.
DVD Details
Actors – Geraint Wyn Davies/Catherine Disher/Nigel Bennett/John Kapelos
Film Genre – TV Drama
Label – Via Vision Entertainment
Audio – English (Dobly Digital 2.0)
Running Time – 1035
Aspect Ratio – 1.33:1
Region Coding – 4
TV Standard – PAL
Rating – M
Year of Release – 1992
Primary Format – Movies/TV – DVD