TV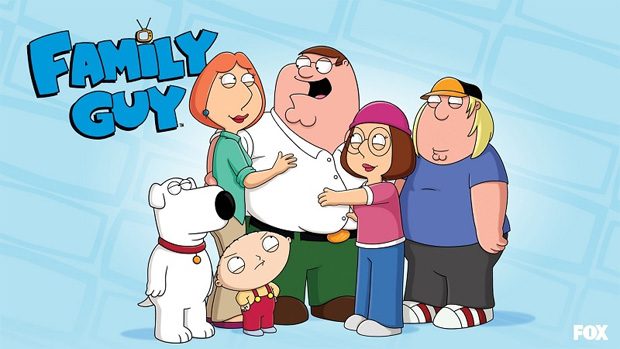 Published on December 5th, 2016 | by admin
Family Guy Season 16 DVD Review
Summary: Family Guy Season 16 is another awesome season of this highly hilarious TV series from the crazy mind of Seth MacFarlane!
Giggity giggity giggity… season 16 of Family Guy has arrived on DVD that collects all 20 episodes of this awesome animated comedy series which revolves around the politically incorrect Griffin family led by their bumbling yet lovable dad Peter (Seth MacFarlane). Joining Peter is Lois (Alex Borstein), Stewie (MacFarlane), Chris (Seth Green) Meg (Mila Kunis) and their pet dog Brian (MacFarlane) who all live in the crazy town of Quahog. In terms of humour, Family Guy is somewhere between The Simpsons and South Park but more importantly, its own entity when it comes to some of the extremely funny and at times ridiculous stories that Griffin family and their friends get up to with political correctness (PC) thrown at the TV window.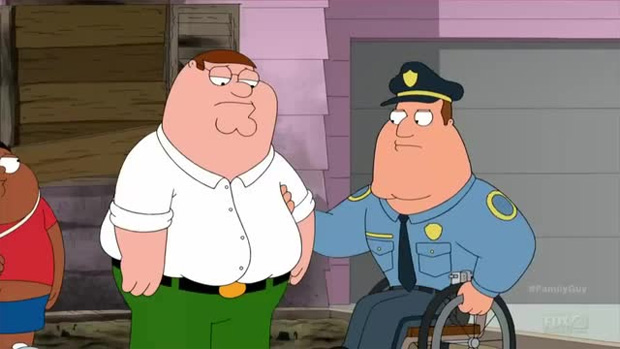 From a hilarious K-pop routine thanks to a visit to Korea to Stewie becoming medicated for ADHD or Peter enlisting the help of friends Joe (Patrick Warburton), Cleveland (Mike Henry) and Quagmire (MacFarlane) to create their own horror movie in Peternormal Activity, season 16 is a true treat when it comes to laughs. As mentioned, this series is not at all PC which is why the comedy works so well such as Chris being added to the sex offender list or Peter accidentally getting the drinking aged raised to 50 which causes grief for not just him but also Quahog. Like previous seasons, there is a wide gamut of celebrity guests and unofficial homages but the official ones include Joe Buck, Kyle Chandler, Glenn Close, Anil Kapoor, Kate McKinnon, John Mellencamp, Ed O'Neill, Liam Payne, Louis Tomlinson and Neil deGrasse Tyson. That's quite an impressive list!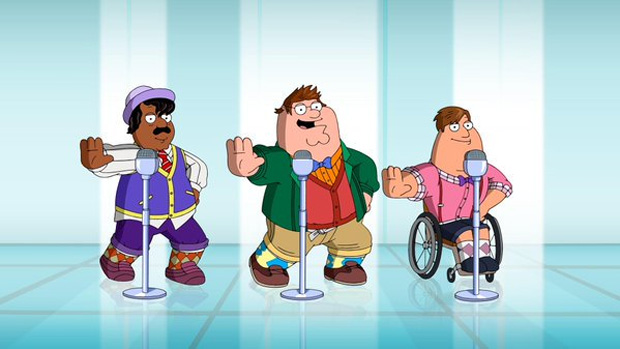 Episode Listing
Pilling Them Softly
Papa Has a Rollin' Son
Guy, Robot
Peternormal Activity
Peter, Chris, & Brian
Peter's Sister
Hot Pocket-Dial
Brokeback Swanson
A Shot in the Dark
Candy, Quahog Marshmallow
The Peanut Butter Kid
Scammed Yankees
An App a Day
Underage Peter
A Lot Going on Upstairs
The Heartbreak Dog
Take a Letter
The New Adventures of Old Tom
Run, Chris, Run
Road to India
Video, Audio & Special Features.
Ever since Family Guy went digital, the quality of this series has been outstanding which boasts extremely sharp and vibrant images that looks amazing on DVD. Audio is equally as impressive with well-balanced dialogue, sound effects and music. The highlight of the special features is the commentary on select episodes which takes you behind the scenes about not just the episode but also the characters and themes. Some of these are quite funny and I must admit that these writers have crazy minds because of the content they come up. Add in art from this season, deleted scenes and a couple of featurettes and these are fun to watch, especially the animatic on 'A Lot going on Upstairs' which is the episode that revolves Brian being sent into the mind of Stewie.
Special Features
Commentary by Series Writers, Directors and Producers on Select Episodes
Full Episode Animatic on "A Lot Going On Upstairs"
The Art of Family Guy
Deleted Scenes
Talking Animals Mash-up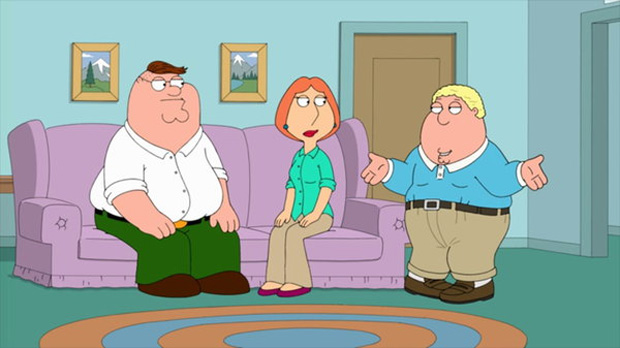 Final Thoughts?
If you're a fan of the Family Guy, Season 16 once again provides you with a hilarious and crude experience that will leave you in stitches and perhaps even crying at some of the antics that you witness on this animated comedy series. With 20 episodes of a running time of 400 fun filled minutes, Family Guy Season 16 on the DVD is the perfect time to revisit this series if you've already seen it on TV or if you haven't, experience the wackiness of the Griffin family during the silly season.
Awesome stuff!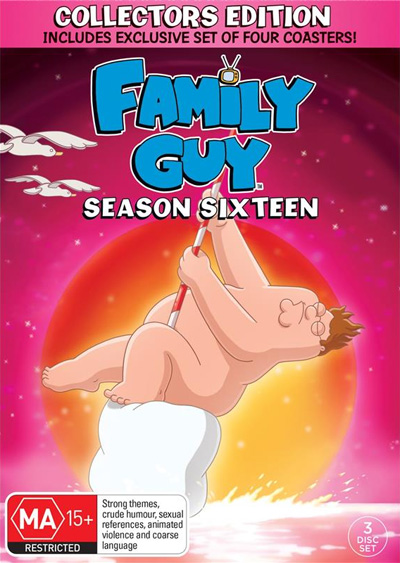 DVD Details
Actors – Seth MacFarlane, Alex Borstein, Seth Green, Mila Kunis
Film Genre – TV Animation
Label – 20th Century Fox
Audio – English (Dolby Digital 5.1)
Subtitles – English
Running Time – 400
Aspect Ratio – 1.78:1
Region Coding – 4
TV Standard – PAL
Rating – MA15+
Consumer Advice – Strong themes, crude humour, sexual references, animated violence and coarse language
Year of Release – 2015
Primary Format – Movies/TV – DVD