Documentary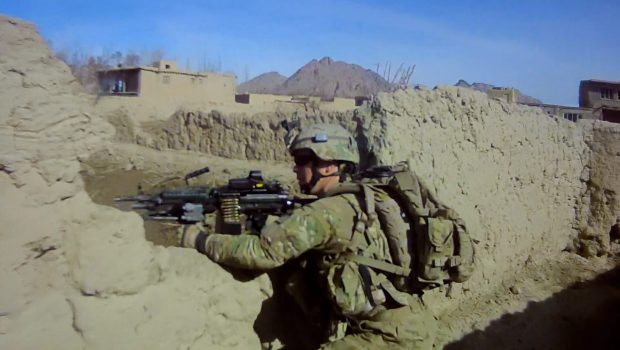 Published on September 23rd, 2016 | by Tory Favro
Eyewitness War DVD Review
This doco series comes to us courtesy of National Geographic. Spanning two discs and 16 episodes, I enjoyed this a great deal. What makes Eyewitness War special is that is footage shot through the helmet cams of the serving members of the United States military.  A word of warning for the weak of stomach however; you are about to experience a lot of screen bob watching this show.
The entire running time of Eyewitness is 325 minutes and takes the viewer through multiple real life battles that have been fought through the eyes of those who actually took part in them. Do not mistake any of this for dramatic reenactments; this is the actual footage of the combat that happened in various locations around the world.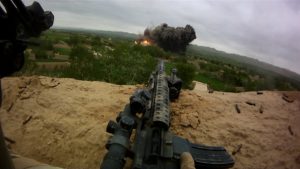 One thing that really surprised me was the quality of the video in this series. I was half expecting to struggle with helmet cam footage but it was quite clear with discernible detail. The perspective of first person was also something that whilst certainly not unique, especially with video games of the same nature prevalent nowadays, it was was a solid way of really throwing the viewer into the thick of the action with the soldiers fighting those battles.
Audio in the series is excellent considering how it is recorded. The action is interspersed with actual footage and interview footage of the troops whose cameras captured the action. They explain what is happening during the battle and their own perspectives of the situations as they unfolded. It is a real insight as to the pressure and stress of battle in the modern era, and records the face of heroism that we as civilians rarely get to see.
Final Thoughts?
This truly is a nailbiting adventure that is well worth the journey. I do hope that National Geographic have more of these in store for us as Eyewitness War is one heck of a ride.
Make sure you check it out.
Episode Listing
12 Hour Firefight
Battle of Antenna Hill
Bleeding Out
Caught Outside the Wire
Close Quarters Combat
I'm Hit
Mountaintop Revenge
Sniper Hunt
Ambushed
Behind Enemy Lines
Bomb Squad Boom
Chasing Down the Enemy
Fallen Hero
Man Down
Out of Ammo
Trapped by the Enemy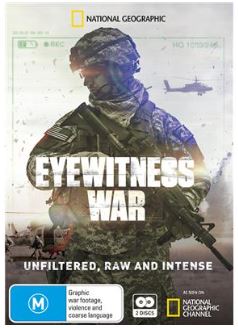 DVD Details
Film Genre – TV Documentary
Label – National Geographic
Audio – English (Dolby Digital 2.0)
Running Time – 448
Aspect Ratio – 1.78:1
Region Coding – 4
TV Standard – PAL
Rating – M
Consumer Advice Line – Graphic war footage, violence and coarse language
Year of Release – 2013
Primary Format – Movies/TV – DVD