TV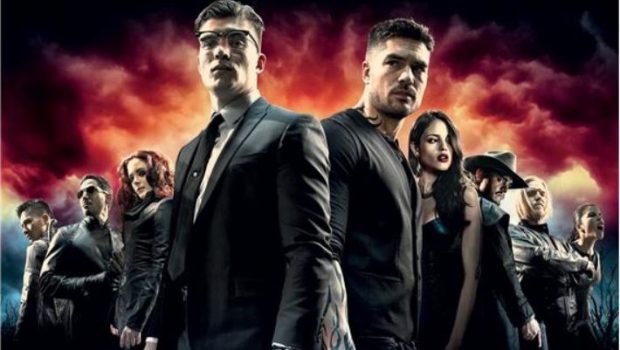 Published on April 3rd, 2017 | by Tony Smith
From Dusk Till Dawn Season Three DVD Review
Summary: From Dusk Till Dawn Season Three takes this series to a whole new level of awesomeness!
Based on the cult horror film by director Robert Rodriguez, season 3 From Dusk Till Dawn arrives on DVD which sees the Gecko brothers involved in another spectacular war against the supernatural as the denizens of hell threaten the Earth with a demonic uprising. With the stakes so high, the brothers made a deal with the vampire goddess known as Santanico who becomes part of their unlike band of warriors to thwart this deadly threat. So while the brothers make a deal with Santanico early on in the series, we also learn that Kate is still alive and has escaped from a psychiatric institution but appears to be possessed by the demon known as Amaru.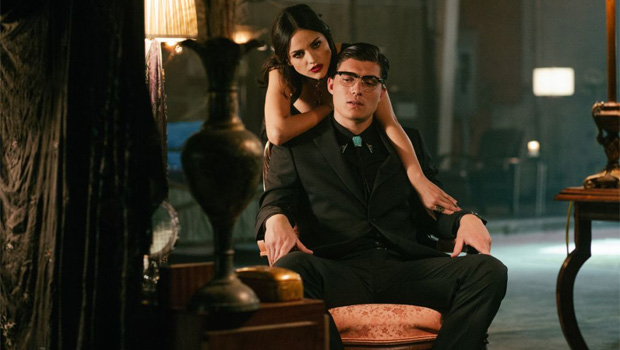 Unfortunately the relationship with Santanico doesn't last long so the brothers seek other allies in their attempt to stop the upcoming demon invasion which leads to a spectacular finale between Amaru as they valiantly try to close the portal that has been opened. The series also ends on a relative high, although like the previous seasons, there is a cliff-hanger as the brothers are once again outlaws. Like the film, the creators of this series not only pay homage to what came before but they do some excellent world-building with great character development along the way and series 3 is no exception.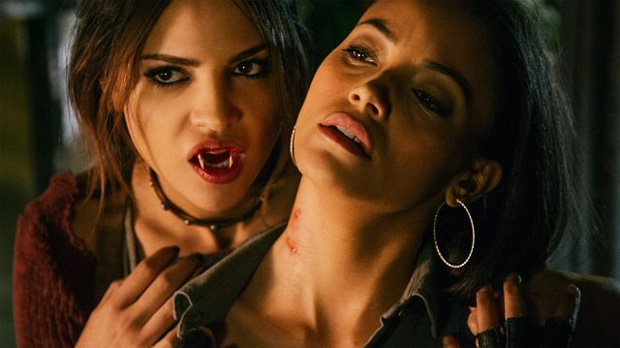 Furthermore and what sets From Dusk Till Dawn apart from its competitors is the humour used in the series that at times is highly amusing and the wit of both Seth and Richie makes them two very interesting protagonists. It's also quite a gory series and with an MA15+ rating, expect to see lots of blood, dismemberment and violent deaths of the supernatural nasties that grace this world. Given that, this is a series that doesn't take itself too seriously and unlike Ash Vs Evil Dead which really doesn't take itself too serious, From Dusk Till Dawn has a nice balance of seriousness, comedy and horror.
In terms of stars in this TV series, they are definitely D.J. Cotrona and Zane Holtz as the Gecko brother who are perfectly cast and just ooze coolness. Then you have the gorgeous and talented Eiza Gonzalez as the wicked Santanico and finally Madison Davenport as Kate and evil Kate is fantastic in this season. Besides these actors, the entire series is just oozing with talent which really make this such an enjoyable watch. All in all, season 3 is a success and I for hope that there will be a season 4.
Episode Listing (Spoilers)
Head Games
Seth and Richie's organization is infiltrated by an enemy fixated on destroying the Geckos, the Lords and all culebras.
La Reina
Seth and Richie seek help from Santanico Pandemonium, only to discover she's the target of the Xibalban leader, an ancient queen who has taken on a familiar form. Meanwhile, Freddie and Ximena follow a trail of massacres to a deadly confrontation with Brasa.
Protect and Serve
Ranger Freddie Gonzalez must team up with an old enemy to bring down a demon hell-bent on enslaving culebras. Meanwhile, Seth and Richie track down an ancient hunter.
Fanglorious
Ranger Freddie Gonzalez teams with an old enemy; the Geckos must defend against the Jaguar Warriors.
Shady Glen
Seth and his team protect civilians from cannibal attacks.
Straitjacket
After being kidnapped by Amaru, Richie wakes up in an abandoned asylum and calls Seth for help. Sensing a trap, Seth brings the team – and Amaru unleashes a demon like no other.
La Llorona
The team catches a lucky break against Amaru. But nothing is what it seems, as our heroes fall victim to the seductions – and horrors – of a female Xibalban demon.
Rio Sangre
Santanico returns with a new secret – and a potential new ally – leading the Geckos to Lord Venganza, who is hiding out in a bloody culebra prison.
Matanzas
The Geckos pursue Amaru to a mysterious Western town, where she plans to reclaim her true form and open the gates of hell.
Dark Side of the Sun
With Kate Fuller near death, our heroes race against an eclipse to defeat Amaru and close the gate to Xibalba, before hell consumes the world.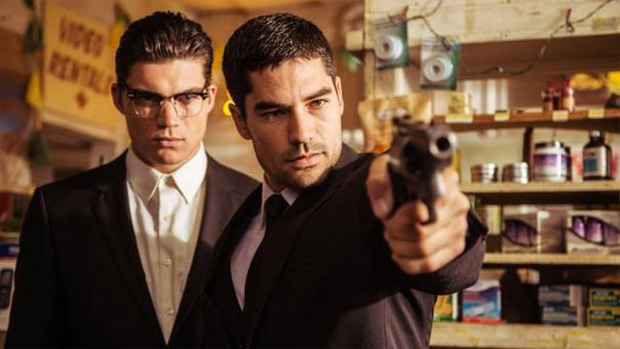 Video, Audio & Special Features
Season 3 of From Dusk Till Dawn is very well presented on DVD with sharp images, no artifacting and definitely feels like a Hollywood movie in terms of its production values… although slightly comedic at times. The audio is Dolby Digital 5.1 which boasts excellent audio levels and good use of surround sound, particularly when the action picks up. For special features, there's a wealth of content that includes audio commentary on select episodes, a great season 3 catch-up which more TV series should do and some fun featurettes like best kills of season 3 plus a handful of deleted scenes. All in all, it's a great release from eOne.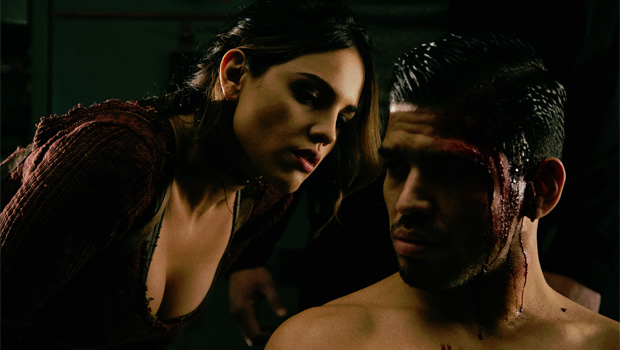 Final Thoughts?
If you enjoyed the previous installments of From Dusk Till Dawn, season 3 is another must watch season that takes the Gecko brothers to a whole new world of hurt.
DVD Details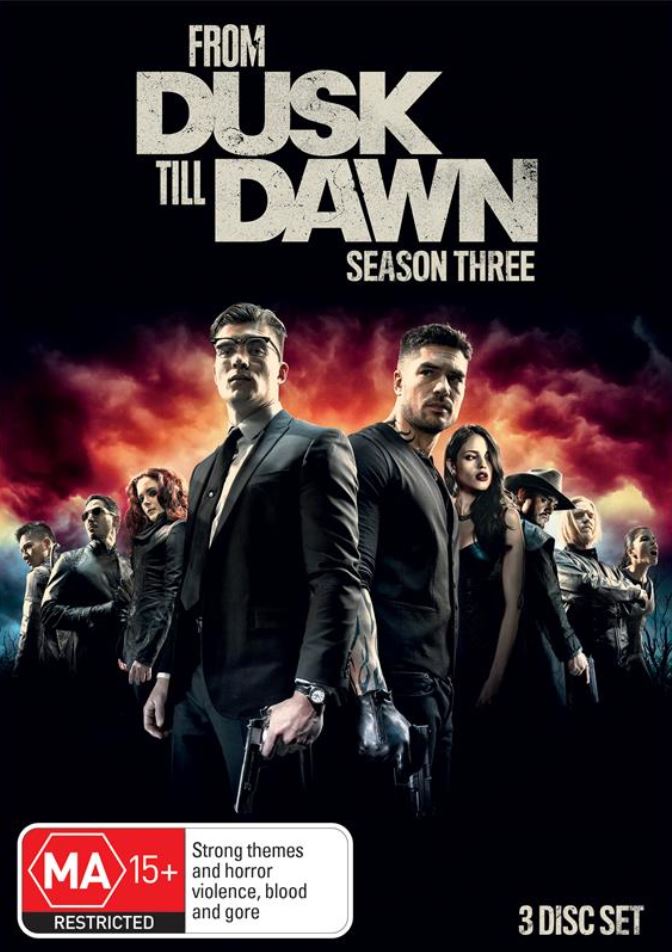 Actors – D.J. Cotrona, Zane Holtz, Eiza González, Jess Garcia, Madison Davenport, Brandon Soo Hoo
Film Genre – Variety Show
Label – 20th Century Fox
Audio – English (Dolby Digital 5.1)
Running Time – 448
Aspect Ratio – 1.78:1
Region Coding – 4
TV Standard – PAL
Rating – MA15+
Consumer Advice – Strong themes and horror violence, blood and gore
Year of Release – 2016
Primary Format – Movies/TV – DVD