Comedy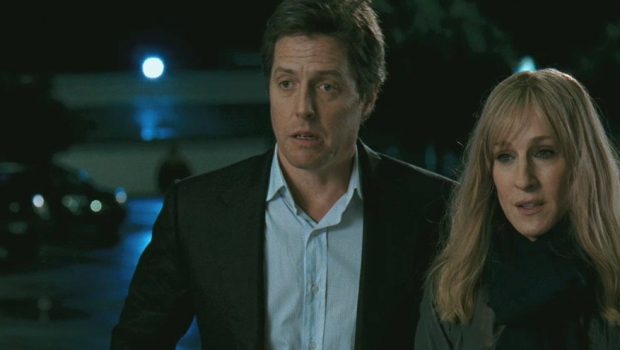 Published on March 3rd, 2019 | by Natalie Salvo
Did You Hear About The Morgans? DVD Review
Summary: A predictable rom-com about a fish-out-of-water couple. The pair share very little chemistry so it is hard to get behind these ordinary Morgans.
It's easy to dismiss "Did You Hear About The Morgans?" This rom-com is a predictable, fish-out-of-water tale. At times it also feels like a wasted opportunity insofar as a little extra finesse and polish could have meant that this film was better.
This movie is written and directed by Marc Lawrence who also gave us "Music & Lyrics". Hugh Grant also appeared in that film. For "Did You Hear About The Morgans?" he plays yet another foppish, English gent, a character he always seems to play. In this case, however, his character Paul Morgan is a yuppie lawyer living in New York.
Morgan's wife is Meryl (played by Sarah Jessica Parker in "Sex & The City" mode). She is the owner of a boutique real-estate firm. The pair have been separated for a few months because of an infidelity. There are also some issues with the couple's fertility.
The pair witness a contract killing one night and have to go into Witness Protection. The Police uproot them from the bright lights, big city and ship them to Wyoming, otherwise known as Hicksville. Cue lots of jokes about: guns, cowboys, rodeos and small towns. Some of these hit the mark more than others. Grant occasionally chimes in with a few witty one-liners.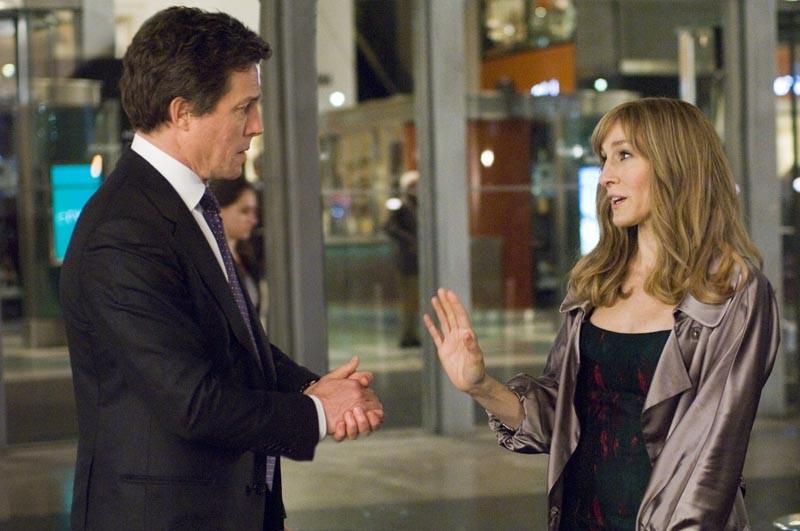 The Morgans keep house with a gruff local sheriff (Sam Elliott) and his gun-toting wife (Mary Steenburgen). It's all quite pleasant at times. You get some typical jokes about: a vegetarian city-slicker amongst a town of hunters and some wild bears, etc.
This film could have been improved if it were a bit more focused. As it stands, this tries to be too many things at once including a: heist film, romance, fish-out-of-water tale, comedy, fertility drama, etc. In trying to tackle all this, it fails to really succeed at any of these things.
Grant and Parker also have very little on-screen chemistry. It is therefore hard to get behind the central conceit of this separated couple rekindling their relationship. Steenburgen and Elliott do the best they can with the material they are offered. The jokes could have been tightened too, because stupid comments like a successful businesswoman asking which cow has the skim milk are almost like stepping into a cow-pat.
"Did You Hear About The Morgans?" is a predictable rom-com and fluff piece. Anyone with half a brain could see where this was going, and the journey isn't the most amazing one either. The question to "Did You Hear About The Morgans?" is an unequivocal "Yes" because we've all seen things like this before and in some cases, it's been done better as well. The real question is, "Do you really want to go back for another serve of an ordinary comedy?" If so, there is this couple called The Morgans…
DVD Details
Director – Marc Lawrence
Actors – Hugh Grant, Sarah Jessica Parker, Mary Steenburgen
Film Genre – Comedy
Label – Shock
Audio – English (Dolby Digital 5.1)
Running Time – 103
Aspect ratio – 1.78:1
Region Coding – 4
TV Standard – PAL
Rating – PG
Consumer Advice – Mild coarse language, violence and sexual references
Year of Release – 2009
Primary Format – Movies/TV – DVD