Wii U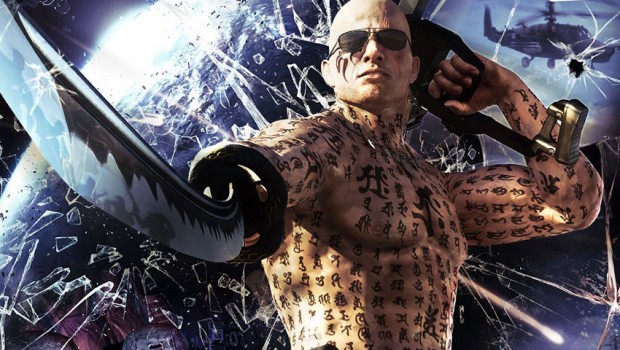 Published on September 9th, 2015 | by Tony Smith
Devil's Third Wii U Review
Summary: Devil's Third is an inconsistent game on the Nintendo Wii
Created by Valhalla Games, Devil's Third is a third person action shooter that places gamers in the role of a former mercenary who is trying to right the wrongs of his past by eliminating his former employer with any means possible with some help from the powers that be! It's also quite an adult orientated game that comes with a MA15+ rating which includes strong violence, blood and gore.
This game is no Mario adventure but rather is a brutal third person action combat game as players use a variety of deadly weapons to kill their enemies. Interestingly enough, Devil's Third was also developed by the creator of Ninja Gaiden which has some parallels with this title on a spiritual level, especially with the Katana use.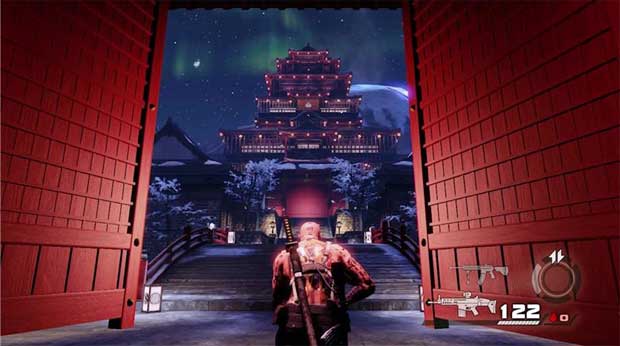 In terms of gameplay, Devil's Third contains both a single-player and online multiplayer experience that both boast some extremely over the top combat as your TV is splattered with blood and gore. The single-player campaign will take most gamers around 10 or so hours to complete with missions going from crazy to manic all in jut a short few hours.
The game also supports a variety of control methods such as the GamePad or a traditional controller which does create some issues of its own, especially in terms of accuracy as they do feel a little stiff. Apart from your standard AI plebs, Devil's Third throws some more powerful boss characters at the player which does up the challenge factor of this game and can lead to some controller or GamePad rage.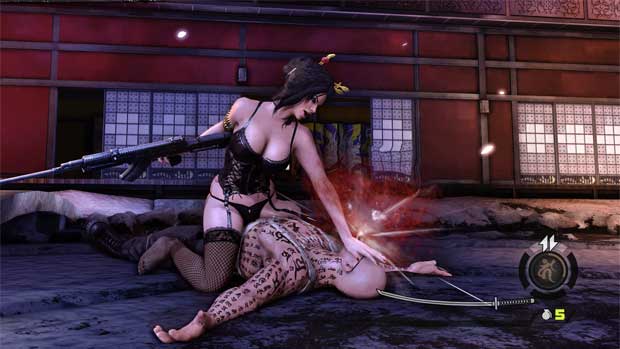 However in my experience, I believe that the graphical engine of Devil's Third hinders the control mechanics because it does suffer from some frame rate issues, even though at times the graphics look a little dated. Even so, the overtly clichéd violence in the game which would not look out of place in a Quentin Tarantino film which can be fun at times, particularly the dodge mechanics. The different weapons included in the game do enhance the gameplay but are once again hampered by the graphical issues.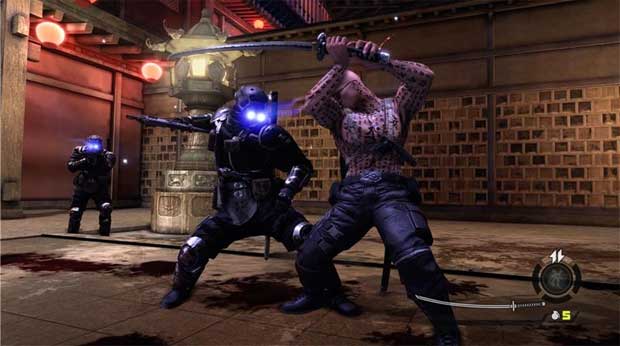 The multiplayer of Devil's Third offer players a more fine-tuned experience with traditional modes such as Team Deathmatch to modes that require players to go one on one with melee weapons which is pure chaos… the chicken mode is also nuts! There is even a siege mode that allows players to built their own fortresses and join clans as they attempt to take out their enemies in any means possible.
I also liked customisation options of multiplayer characters which allows you to build your own avatars, including both males and female appearances. Nonetheless, the single player experience is "okay" but I found the multiplayer slightly better due to the unpredictability of the other players. In relation to single player vs multiplayer, I think the multiplayer experience was better because the environments felt smaller which did make the graphics a little smoother.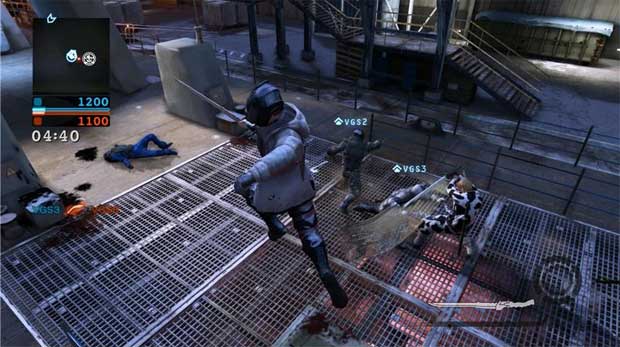 Graphics/Audio
As mentioned, the game does suffer from some graphical issues but the strange aspect about this game is that some of the graphics actually look quite decent like certain character models (especially the sexy villainess) and different areas. There are also some issues with the camera angles as well, particularly when you are using a sword to hack and slash your enemies which does impede with the gameplay in terms of trying to find your enemy. Interestingly enough, the tattoos on some of the characters look pretty damn impressive.
Sound effects are as to be expected, big and bad plus the voice acting is clichéd but suits the premise well, even with some of the overacting. The soundtrack is also quite pumping and goes hand in hand with the gameplay and graphics.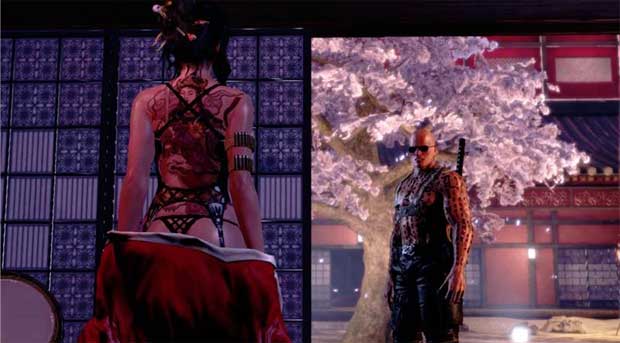 Final Thoughts?
All in all, Devil's Third is a mixed bag on the Wii U that even with its graphical issues and at times flunky controls, there is some sort of decent game to be found, more so in multiplayer. Character designs are decent and some of the ways you dispatch your enemies is truly amazing but unfortunately some things like the frame rate or the wishy washy accuracy of the controls affect the single-player campaign. In conclusion, Devil's Third is buggy but does have a few shining moments, provided you can move past the inconsistencies.