Documentary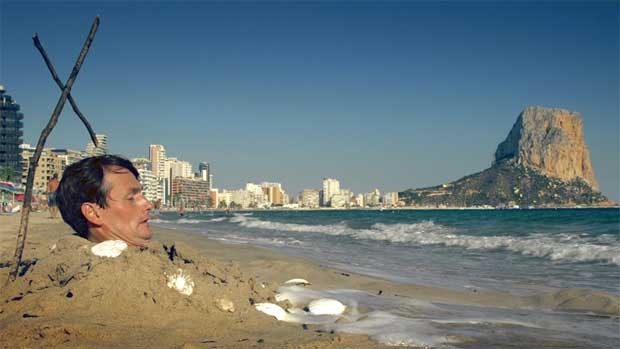 Published on August 31st, 2015 | by Chris O'Connor
Death A Series About Life DVD Review
Summary: Death A Series About Life on DVD is a good introduction to the topic, but for more depth, better to look elsewhere
Broken down into 5 episodes, Death A Series About Life revolves around five themes that include the Physical Death then Life After Death, Creative Power Of Death, Market Of Death and finally Politics Of Death. So Death A Series About Life is just that… an exploration of how we deal with death while we live.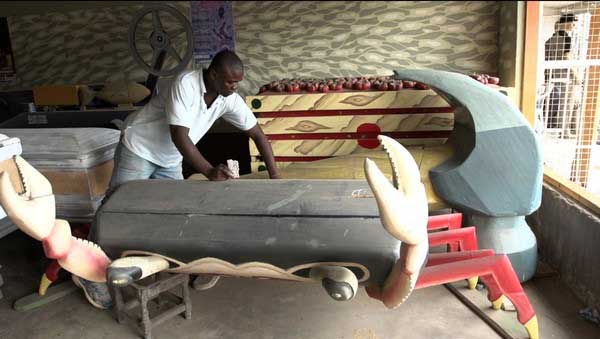 This series comes to us from Norway and I suspect that influence is felt throughout the series, not least of all in the father daughter "skits". I should state that my day job is as a funeral director/arranger so I had a personal interest in this series and I was curious to see how they tackled the topic. So… what is it like? Well.
The overall feel of the show reminds me of high school science class… that is to say it reminds me of the videos (yes I'm talking video tapes) that were brought out to fill in an hour of class time and teach the class about a given topic or two via an entertaining medium… so not bad… but also not great.
This is also where that comment about Norwegian influence comes in… for a series created in 2014, it feels much much older, somewhere around maybe the mid 1990's… on the one hand it gives it a kind of gentle charm, on the other, it simply feels very dated. The video quality is arguably a big part of this and again really reminds me of those science class VHS sessions.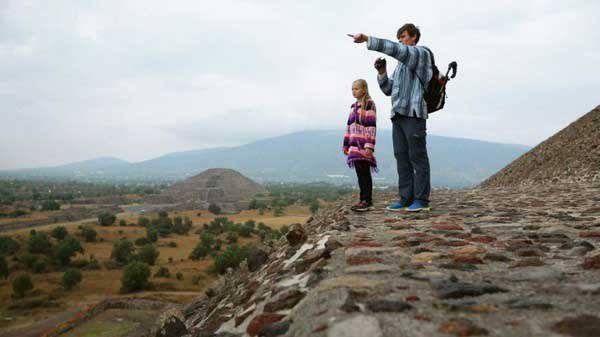 The series was apparently shot in 100 locations throughout 25 countries around the world… though this sounds like a great thing… I can't help but think it may have lead them to need to rush through some cultural approaches to death… or to essentially give only a metaphorical dipping of the toe into the waters of the variety of approaches people have to death around the world.
I was also left unsure as to whether the father and daughter were really a father and daughter or simply actors (this again ties back to the "skits"… not being Norwegian I don't know if perhaps the father is a celebrity and used that as a way to explore the loss of his wife or if indeed he is just a performer to lend a "personable element" to the series with the daughter).
But I am being particularly harsh here… what Death A Series About Life does well is give essentially an overview to the topic, it is somewhat akin to an introductory university course… the one you take when you've heard about the subject, but you're just not sure if it's for you. This series introduces you to the many different approaches to death and dying and shows you aspects you may not have thought of before. My history includes a philosophy major so I was somewhat tickled to see the philosophical approach of materialist versus dualist in regards to the human/soul question. The majority of the series is done with a light hearted (at times "comical") tone… so it's a good option to ease people into the topic if they are a bit unsure.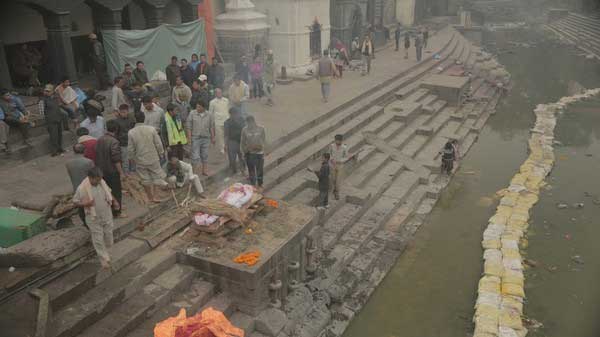 Final Thoughts?
Ultimately I was left a little unsatisfied but that is due in large part to having very fond memories of a much earlier series on death titled "Death: The Trip of a Lifetime" (also a book) by Greg Palmer… to be fair Greg Palmer is an author, playwright and filmmaker so he is of a high pedigree and not a fair comparison… I would therefore suggest that the best option would be to watch Death A Series About Life… and if it interests you, follow it up by finding a copy of Death: The Trip of a Lifetime.
Feature: 3.5 A good introduction to the topic, but for more depth better to look elsewhere.
Video: 2.5 Reminiscent of 1990's VHS school science class screenings.
Audio: 2.5 Nothing amazing, but it doesn't really need to be here, it's dialogue driven and for that it's fine.
Grand Total: 3 A good starting point and perhaps as far down the rabbit hole as some people would want to go.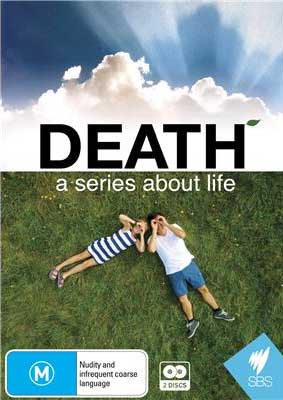 DVD Details
Film Genre – TV Documentary
Label – SBS
Audio – English (Dobly Digital 2.0)
Running Time – 290
Aspect Ratio – 1.78:1
Region Coding – 4
TV Standard – PAL
Year of Release – 2014
Primary Format – Movies/TV – DVD