TV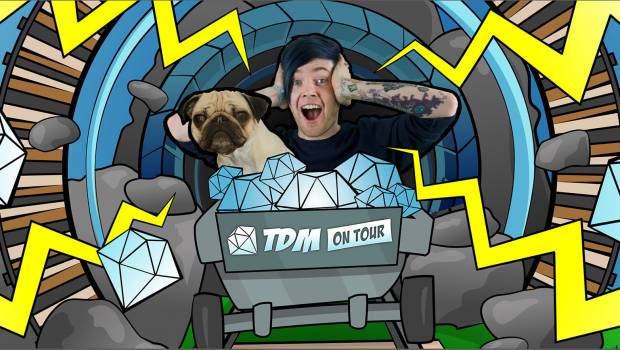 Published on December 19th, 2017 | by Sean Warhurst
DanTDM on Tour DVD Review
Summary: Packed with gaming references and little cameos from characters from his videos and content that is only available on this release, picking this up is a no-brainer for fans and will make a perfect stocking stuffer this festive season for those of us with gamer savvy rugrats
3.7
Diamond in the Rough...
I'll occasionally preface certain reviews by stating that I'm not the target demographic for the content – Although I always do my best to remain objective – And this is yet again the case with Youtube Minecraft sensation DanTDM, or The Diamond Minecart.
However, unlike a lot of other internet personalities, I'm actually fairly familiar with DanTDM and his work; although not my particular cup of tea, as father to two voracious pop culture fiends I've been exposed to myriad Let's Players, Twitch Streamers and online gaming personalities in general pretty much as soon as my eldest could take control of the television.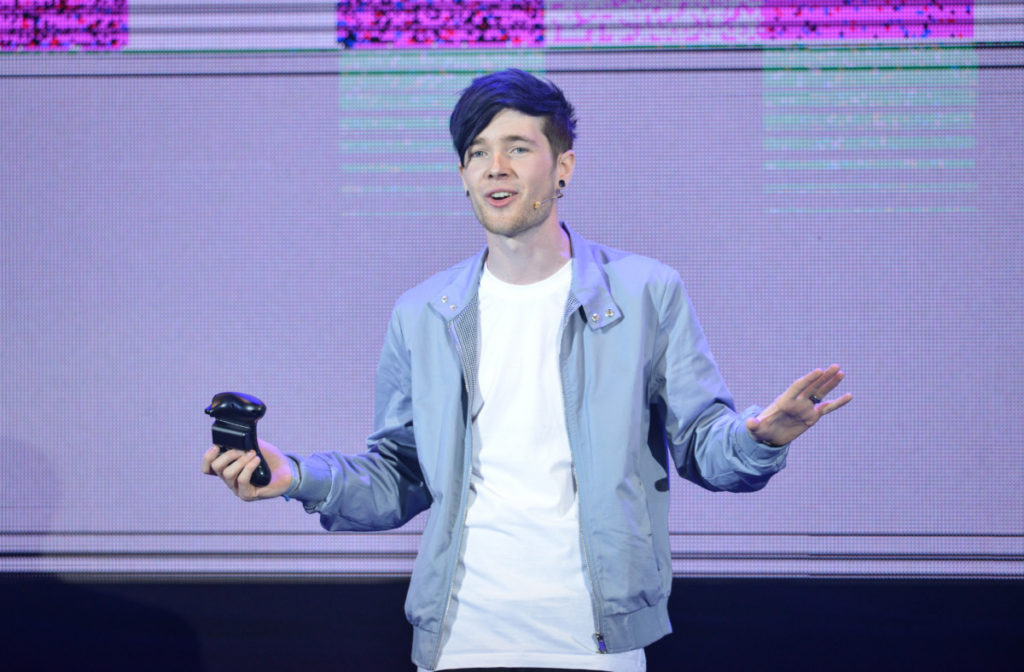 Although some of the more prominent youtubers aren't exactly what you'd call family friendly, Dan TDM has always been one of the few that I had no qualms letting my children watch, with his wholesome, inoffensive content always guaranteed to be profanity free and suitable for younger audiences.
It's no surprise then that, given his massive success online and multiple appearances at different conventions, that Dan TDM would branch out and tour with his very own live show, presented in its entirety here as well as featuring some footage from behind-the-scenes.
Right off the bat, the packaging itself features a few nifty little extras for fans to muck around with, including augmented reality cards of various characters, a pop-up stage on the inside of the slipcase for your characters to parade around on, a storyboard template and even allowing fans to draw themselves riding the titular Diamond Minecart as an alternate cover.
Little additions such as this really add value to owning the physical versions of media and my daughter spent as much time, if not more, customising the cover and interacting with Dan's Pugs and Craig the Mailman; I don't think I've ever really praised packaging before but there it is… This is some dang sweet packaging.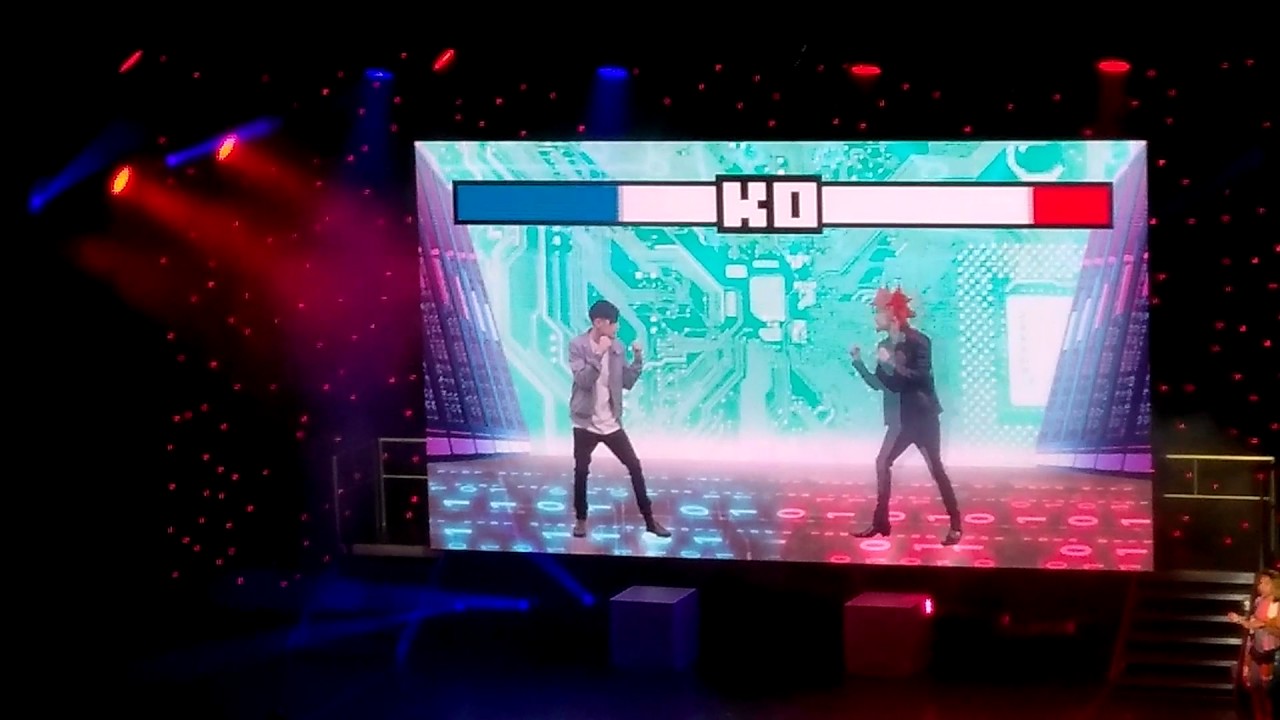 The live show itself is filmed at the Eventim Apollo Hammersmith and features an hour and a half of short sketches, animated segments and an epic quest to retrieve Dan's beloved pugs. For someone stepping out from behind the computer screen, Dan Middleton, as he's known to his parents, carries himself with an air of confidence and affability, making the transition from streamer to live performer seamlessly.
Given the age of much of the audience, the crowd is relatively subdued compared to more raucous affairs such as stand-up gigs or musical events; nonetheless, you can tell that the younger members of the crowd are hanging on Dan's every word and their adulation for their idol is never more evident than when he and his co-host Eve call fans up onto the stage to help them complete short gaming sequences.
Without spoiling too much, the overarching story of Evil Dan's creation and subsequent pugnapping exploits merely serves as loose connective tissue to allow Dan to interact with his fans and his creations in this modern era variety show.
Fans of his online persona will lap this up and Dan shows that he has the chops to take his brand to bigger and better heights; what really comes across is his sincere appreciation for his fans and it's this affable quality that makes him so endearing, even to someone like myself who generally doesn't follow his work.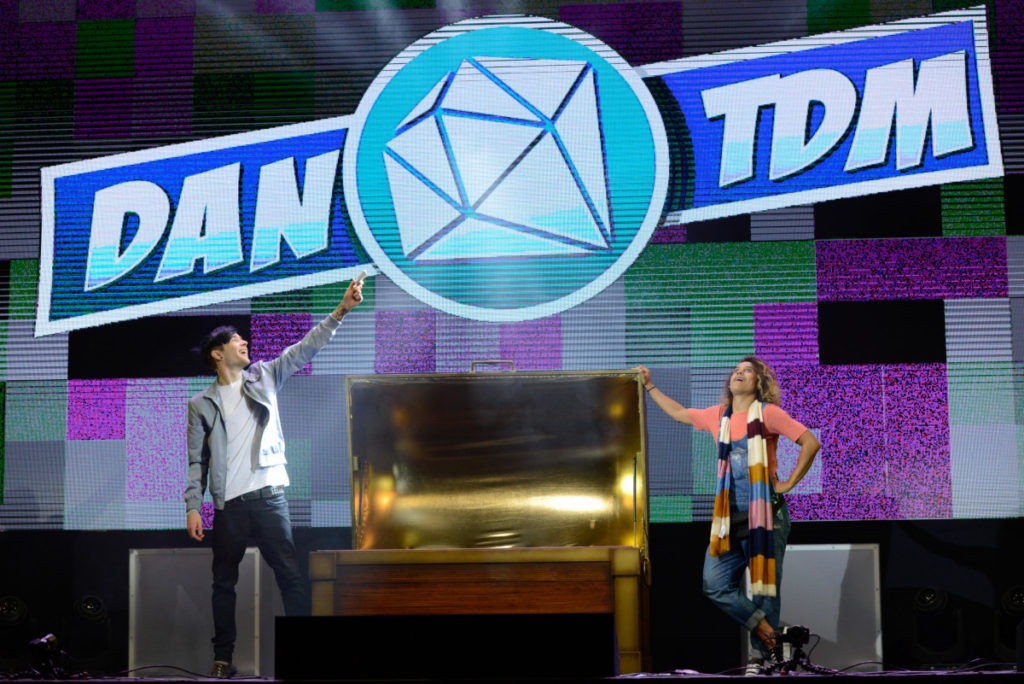 Special Features
Aside from the interactive packaging, there are also a couple of short featurettes for fans to comb through, although in honesty they all seem a little perfunctory.
This makes more sense when you realise that Dan has also been commissioned to create a show for Youtube Red in which a camera crew follows his exploits on tour, so one can't help but shake the feeling that a majority of material that would have normally made the bonus features is instead being repackaged as the show… Good thing then that both my children assure me that the show is also well worth a look and the first episode is available for free, so that mitigates the slender pickings on offering here to a degree.
Extras
Creating the Show and Rehearsals
Making 'Eau D'Pug'
Creating the Dan VS Evil Dan Fight Sequence
Making the Song: 'Have We Passed the Test?'
Exclusive Music Video: 'The Test'
Tour Scrapbook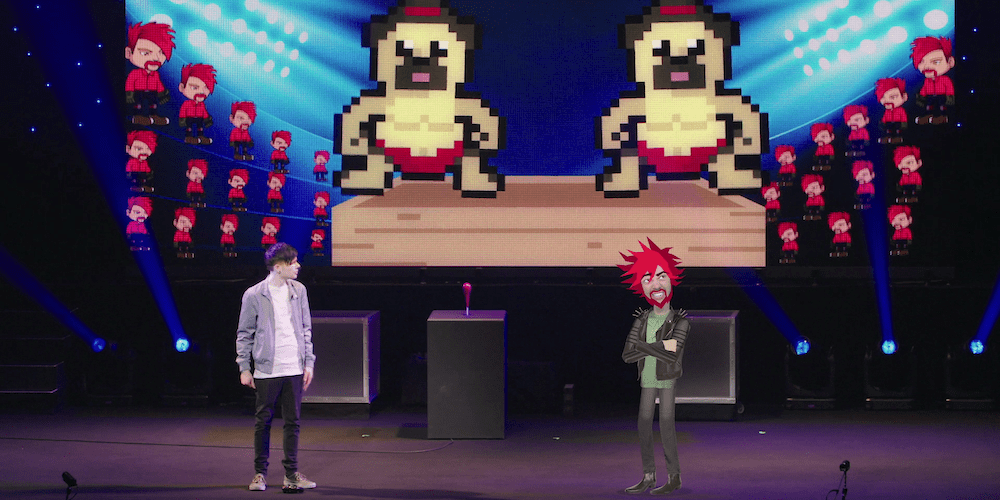 Final Thought
DanTDM is an acquired taste, that's for sure, but he's far more family friendly than most of his contemporaries and this translates into a live show that is quite simply good, clean fun.
Although I'm more inclined to be like the dead eyed parents you occasionally glimpse in the crowd when it comes to stuff like this, going off the response of my children, both diehard Diamond Minecarters, DanTDM has given fans precisely the kind of show they wanted from him.
Packed with gaming references and little cameos from characters from his videos and content that is only available on this release, picking this up is a no-brainer for fans and will make a perfect stocking stuffer this festive season for those of us with gamer savvy rugrats.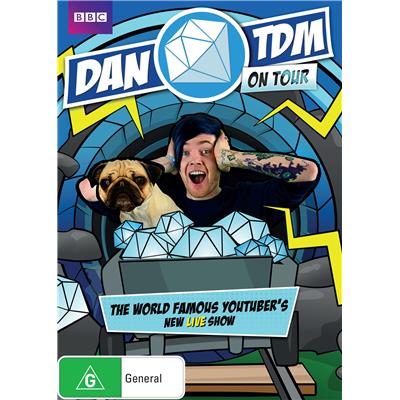 Disc Details
Actors – Daniel Middleton
Film Genre – TV Childrens
Label – BBC
Audio – English (Dolby Digital 5.1)
Subtitles – English
Running Time – 88 Minutes Approx.
Rating – G
Year of Release – 2017
Primary Format – Movies/TV – DVD
Reviewer – Sean Warhurst