TV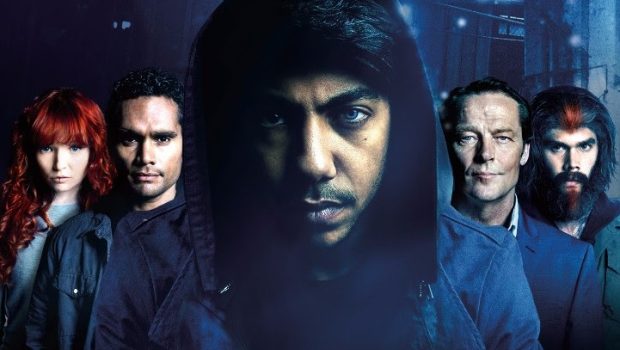 Published on September 27th, 2016 | by Lyla Saudi
Cleverman Season 1 DVD Review
Summary: In the near future, a species from an ancient mythology known as the Hairypeople live amongst humans and battle for survival in a world that wants to silence, exploit and destroy them.
How do new and old societies live together in harmony when ancient cultures are ignored, a great divide between the rich and the poor exists, and social injustice is just the way of life? In a world where everyone is not exactly 'human', Cleverman stars Hunter Page-Lochard (The Sapphires) as Koen, a man bestowed with a powerful gift that can change the course of society's future, but only if he can accept who he is and where he has come from in this six-part drama/sci-fi series created by Ryan Griffen.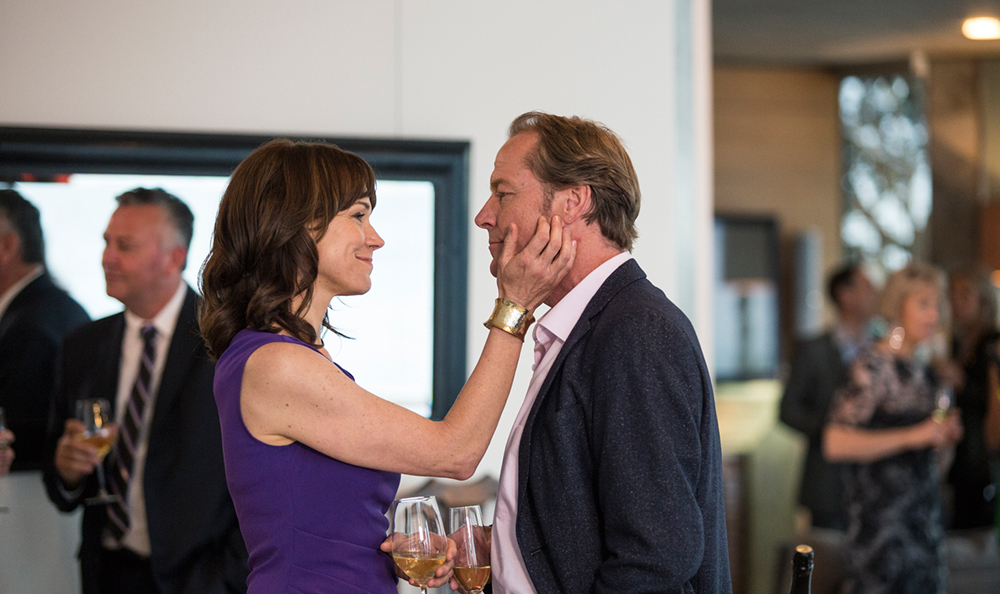 Cleverman is a story about 'stories'. Passed down from generation to generation are tales of ancient aboriginal mythological creatures known as the Hairypeople, only these aren't tales (not anymore) and the Hairypeople are real, living amongst humans in a society that wants to silence, exploit and destroy them.
Nicknamed 'Hairies' and regarded by the government and media as subhuman, they are distinguishable by the hair that covers their face and body (similar to that of the yeti) and known for their phenomenal strength and speed (which from the government's perspective makes them extremely dangerous to the human population). Hairies are banished to live amongst the disenfranchised humans in 'The Zone', an abandoned train station that is now a containment area surrounded by walls and heavily armed guards. Hairies spotted outside of The Zone are immediately sent to prison where they are branded, tortured, forced into sex slavery and used for clinical experiments conducted under the government's watchful eye.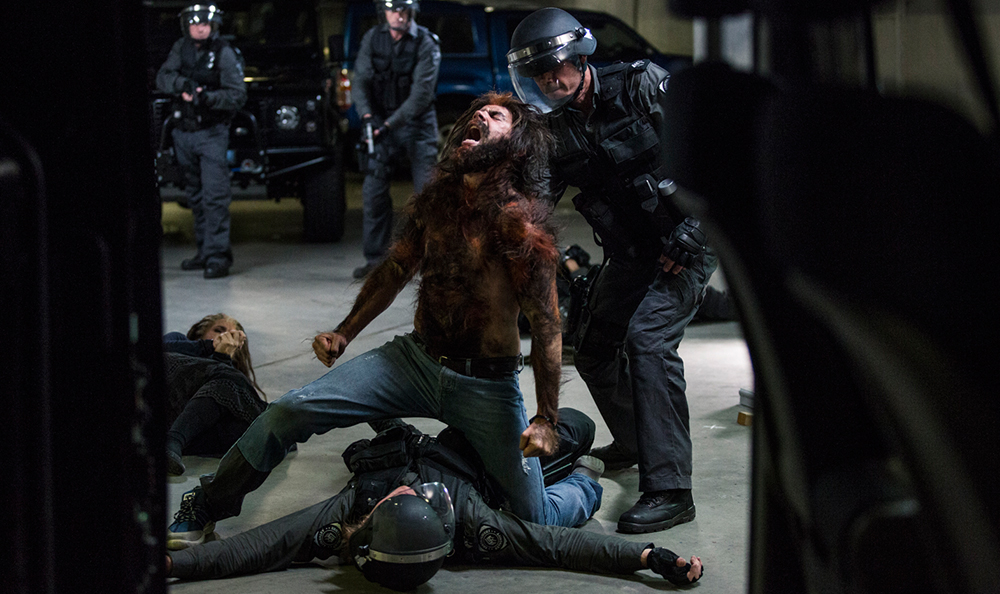 When a series of violent and unexplained murders terrifies the city, the blame is pointed firmly in the direction of the Hairypeople resulting in fear, rioting and threats that aim to destroy The Zone and all the inhabitants within it.
Only one man can rise up and save the future of their community, the Cleverman (a shaman that connects the spirit world to our world) with a power that is passed on from generation to… Koen (Hunter Page-Lochard), a sly bartender who wants nothing to do with his people or this unwanted gift he is struggling to understand. But when people around him start to die, he must make the decision to accept who he is and what he has to become to harness his power before everything around him crumbles.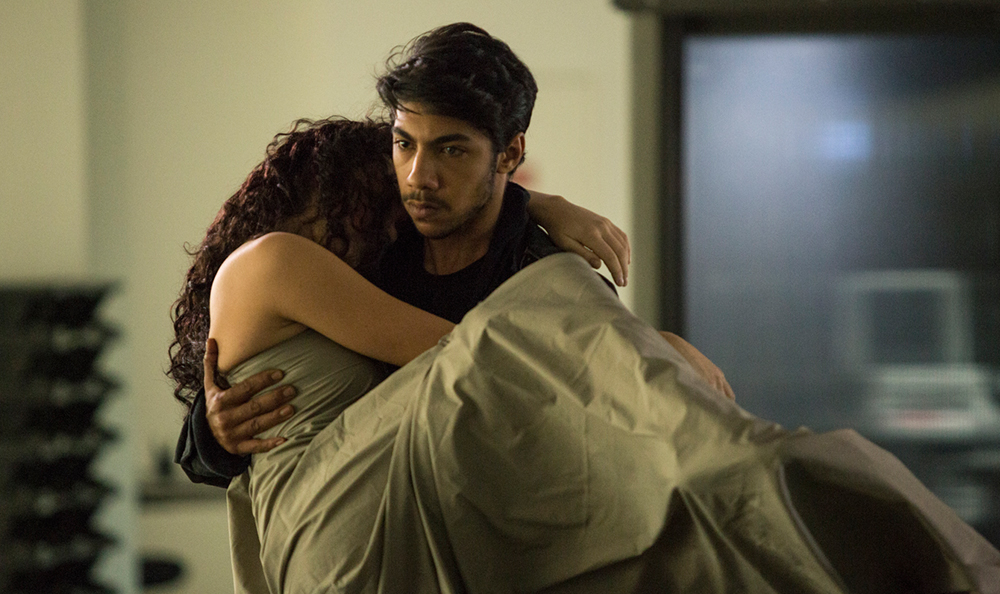 Cleverman has an astute way of weaving indigenous culture, traditions and sixty thousand years of storytelling into this series without overwhelming the viewer, whilst gently touching on elements of modern society (racism, xenophobia, living conditions of the disadvantaged etc). It is a story that puts forth an indigenous superhero with a largely indigenous cast that writer Ryan Griffen created primarily for his son and people to relate to and look up to. The bonus features provide extended background information that was enjoyable to watch and learn from. The cast were stellar, each playing their own character with a lot of conviction to the point where they were uniquely believable, engaging and engrossing to watch.
This series doesn't have the best CGI, and some of the sound effects (especially during the action scenes) were a bit over the top and didn't sound believable. And whilst some small elements of the story didn't make sense, I was impressed overall, especially with the set and costume designs for the characters and scenes.
Final Thoughts?
The message of the story was rich and powerful, and the unique Australian storyline  was enjoyable right through until the end. With only six episodes in this first season and if the above information interested you then what are you waiting for? Go and grab yourself a copy now!
DVD Details
Actors – Hunter Page-Lochard (The Sapphires), Rob Collines (The Lion King), Iain Glen (Game of Thrones), Frances O'Connor (The Missing), Deborah Mailman (Offspring), Ryan Corr (The Water Diviner), Stef Dawson (The Hunger Games: Mockingjay), Tony Briggs (The Slap), Tasma Walton (Mystery Road)
Genre – Drama/Sci-Fi
Label – ABC
Episodes – 6
Audio – English (Dolby Digital 1.5/2.0)
Subtitles – English
Running Time – 454 minutes approx
Aspect Ratio – 16:9 (1.78:1)
Region Coding – 4
TV Standard – PAL
Number of Discs – 3
Rating – MA 15+ (Strong violence and sex scenes)
Year of Release – 2016
Primary Format – Movies/TV – DVD