TV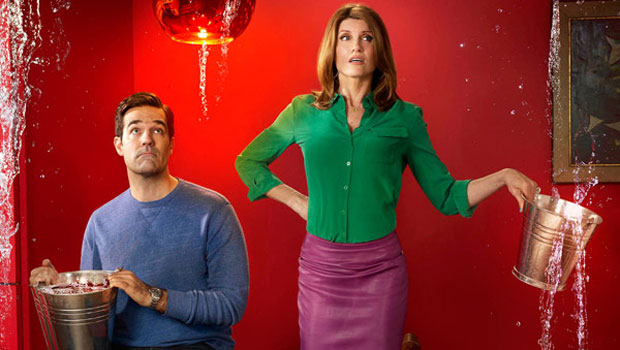 Published on December 14th, 2016 | by Tony Smith
Catastrophe Season 2 DVD Review
Summary: Catastrophe ups the ante for another season of relationship mayhem!
Created, written and starring Rob Delaney and Sharon Horgan, Catastrophe is the quirky, witty and sometimes a little realistic comedy series about Rob Norris (Delaney) and Sharon Morris (Horgan) who are forced together after a weekend of passion when the two 'bumped' into each other at a business getaway which results in Sharon becoming pregnant. Although you can watch season 2 without any prior knowledge of the previous one, it does help because it sets up the characters and the chaotic world that they live in.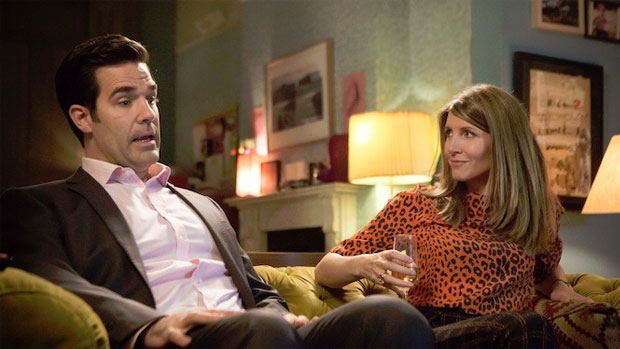 Needless, their hook-up causes a whole wealth of problems not just for them but also their friends and family who all have their own 2 cents to share. Furthermore, it doesn't help that both Rob and Sharon are the total polar opposites in their personality which does cause some very amusing and cringe worthy friction between both the characters. So as we return to season 2, the focus is now on making their marriage last and trying to ensure that their children (that's right… children) are raised in a supportive and loving environment with all the catastrophes happening around them. I also love the name of their new baby girl called Muireann which is a Gaelic name from Sharon's heritage and a name that Rob has huge difficulties with.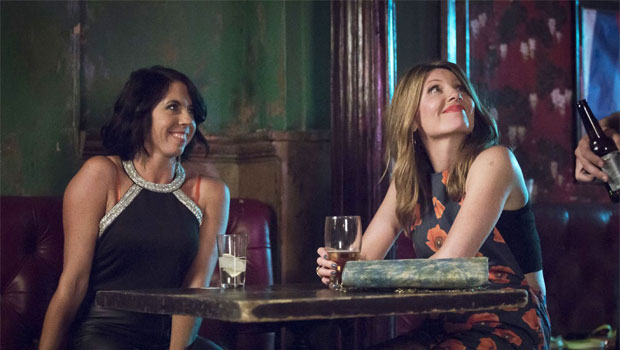 Given the wickedly entertaining premise behind Catastrophe, I think what makes this series work so well is the dynamics between the characters themselves, especially between Rob and Sharon like their negotiation skills which at times erupts into massive yet comical fights. But deep down, both these characters care for each other and really want to make this work. But just be warned some viewers may find the content a little crass which may involve over the top sexual acts, forgetting to bring your breast pump on a romantic trip to Paris or what to do when the other person wants sex.
So in season 2 of Catastrophe, the main themes are still the 'real-life' relationship issues that they face, including becoming parents a second time around. As mentioned, the supporting characters are great like their friends Chris (Mark Bonnar) and Fran (Ashley Jensen) who have a broken marriage as each tries to find themselves again much to some very amusing laughs like getting back into the dating game. All in all, season 2 of Catastrophe is an amusing comedy about the challenges that life throws at us which includes all the right drama and comedy and real world issues that may even hit a little close to home for some!
Check it out!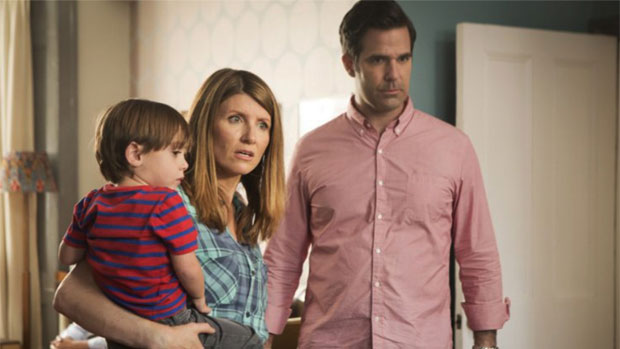 Director – Ben Taylor
Actors – Sharon Horgan, Rob Delaney, Mark Bonnar, Jonathan Forbes, Daniel Lapaine, Ashley Jensen
Film Genre – TV Comedy
Label – 20th Century Fox
Audio – English (Dolby Digital 2.0)
Running Time – 147
Aspect Ratio – 1.78:1
Region Coding – 4
TV Standard – PAL
Rating – MA15+
Consumer Advice – Strong sexual references, sex scenes, drug use and coarse language
Year of Release – 2016
Primary Format – Movies/TV – DVD