Drama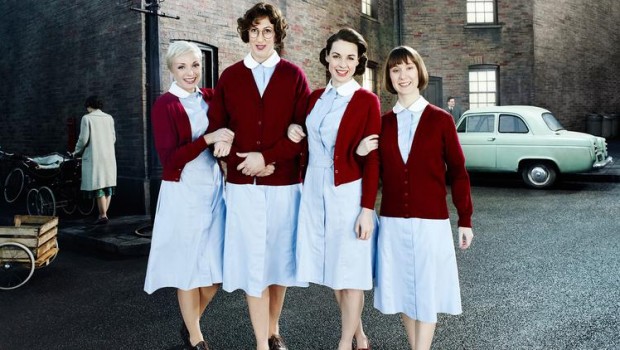 Published on June 21st, 2014 | by Admin
Call the Midwife Series Three DVD Review
Summary: Call the Midwife is a realistic look into the world of London in the late 50's.
Call the Midwife Series Three
Distributor: BBC Roadshow
Genre: TV Drama
Running Time: 542 Minutes
Rating: M15
Reviewer: Peter Bourke
Call the Midwife is a British drama series set in 1959 in the East End of London which revolves around the Nonnatus House and their tenants, a group of midwives who serve this poor socio-economic region of the country. Of course, it's not all about the people they serve but rather the midwives themselves which include their personal struggles, how women were treated during this time and of course where God fits into this. Interestingly enough, this period drama was based on the real-life memoirs of Jennifer Worth that really lends more credibility to the plight of these midwives and their stories.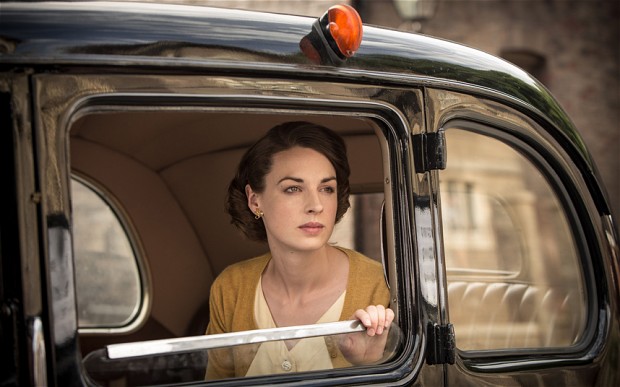 Continuing from series two, the main protagonist in the series is Nurse Jenny Lee (Jessica Raine) who originally was a naïve and new midwife to the area who was given a real wake up call to the reality of her sheltered life. In the first two series it was interesting to see Jenny grow as a person which was an awakening for her that was quite fascinating to watch unfold. In season 3, Jenny is definitely more grounded and a more confident nurse. Series three of Call the Midwife also continues from the previous season that reunites Miranda "Chummy" Hart (nurse Camilla Browne), Jenny Agutter (Sister Julienne), Pam Ferris (Sister Evangelina) and Judy Parfitt (Sister Monica Joan) with Jessica Raine as they face the trials and tribulations of the East End of London.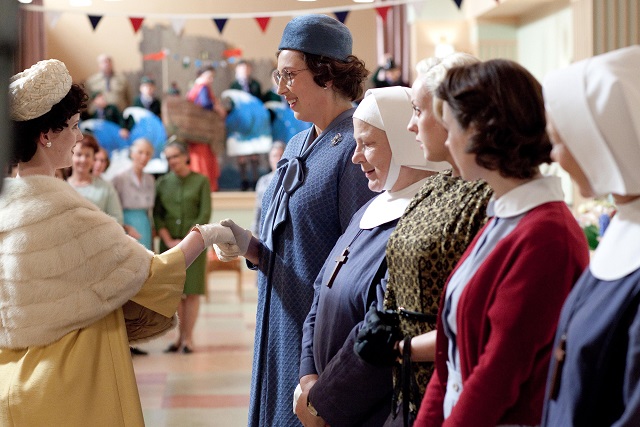 What I enjoyed about Call the Midwife is the dynamics between each and every character that more often than not clash with their own moral compass and what society dictates is right for not just women but also the people they serve. As a result, it creates a very engaging drama series and highlights the atrocities of the time like the first episode which leads to a very rare case of cystic fibrosis to Chummy accepting the life of a housewife. Jenny also faces her own struggles in season 2 such as being seconded to London Hospital again to her discovering a new vocation in life. The final episode of this series helps ties up a few loose ends but once again ends in a cliff-hanger that sees one of the regulars leaving Nonnatus House for good.
Video, Audio & Special Features
Call the Midwife Series 3 is well presented on DVD with sharp images, realistic tones and no errors whatsoever. Audio boasts clear dialogue and is presented in Dolby Digital with good levels. For special features, this 3-disc collection boasts cast interviews that does shed some light into actors themselves and this gripping drama series.
Final Thoughts?
Call the Midwife is an entertaining series, especially if you enjoyed Channel 9's Love Child which shares many similarities. The acting in the series is quite professional and nothing seems too contrived or forced. The dialogue is well written as are the stories which really opens your eyes to this depressing era in England, especially how women were treated by some elements of society.
All in all, Call the Midwife is a must see TV Series!