TV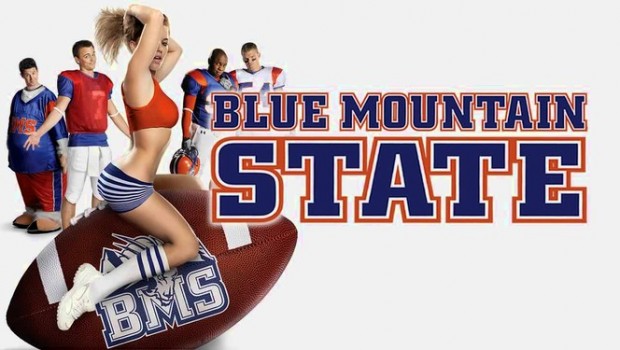 Published on May 8th, 2015 | by Sean Warhurst
Blue Mountain State: Season One DVD Review
Summary: Blue Mountain State's first season makes for an enjoyable evening in, possibly whilst imbibing a few beverages of the brewed hops variety.
I came into Blue Mountain State with fairly lofty expectations. It had been recommended to me by a few close friends who are fairly compatible in our tastes so I inserted the DVD with anticipation. What I was confronted with seemed out of step with my tastes – Bawdy, raucous comedy in the style of American Pie: The Television Series, with hard rocking opening credits filled with quick cuts and beautiful women and a member of the cast (And co-creator) who goes only by the incredibly douchey nom de plume of 'Romanski'.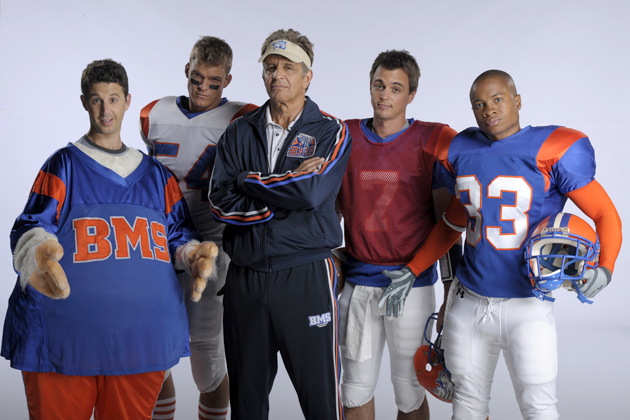 My hopes plummeted as I was lead through the generic framing story of an American college football team as seen through the eyes of a quick witted and smarmy leading man. All of the expected tropes were there in Alex Moran's journey through Blue Mountain State – A quirky best friend who inadvertently causes mayhem wherever he goes, the hapless cuckold forever at odds with his duty on the field and his raging hormones and the archetypical boisterous jock who serves as the main characters frenemy.
I resigned myself to working through the rest of the series when a funny thing happened – Somewhere, around episode three or so, everything clicked and all of a sudden it didn't matter that Blue Mountain State didn't really bring anything new to the table or occasionally wasn't as funny or as clever as it thought it was. What mattered was that it was an enjoyable and often highly amusing distraction that only goes from strength to strength throughout the season.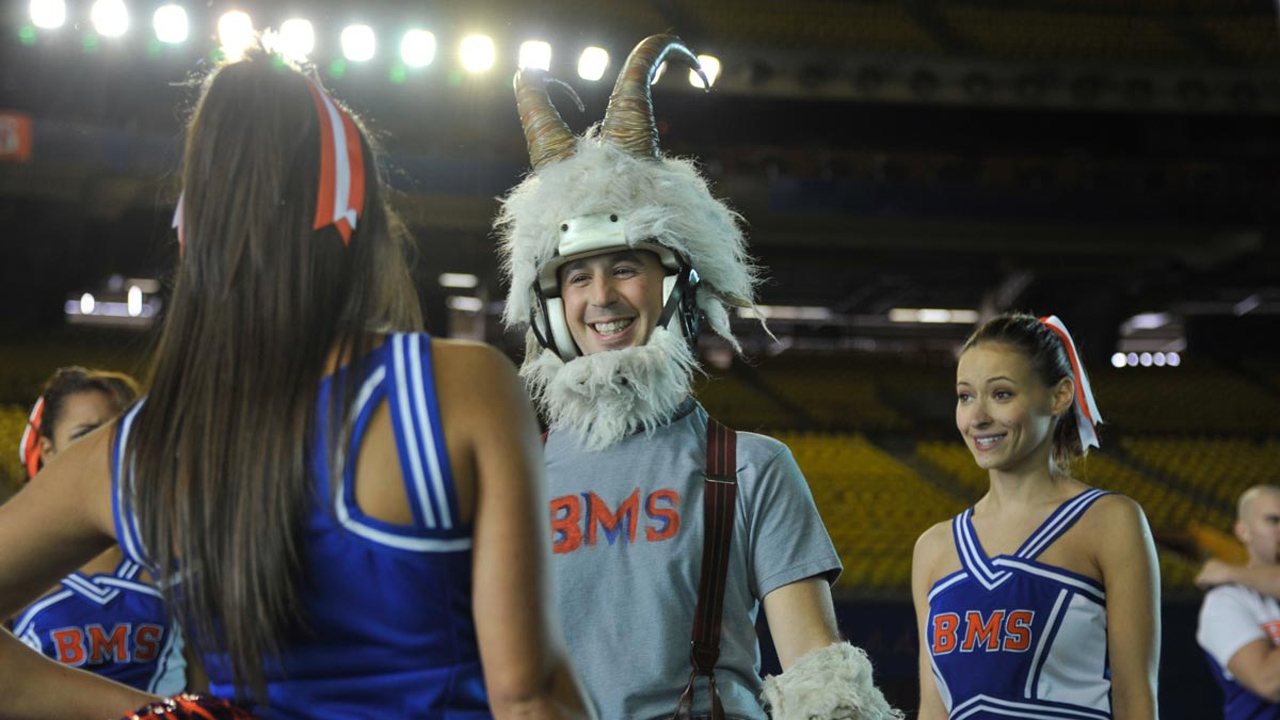 The main character of Blue Mountain State is ostensibly Alex Moran, played by Darrin Brooks, but over the course of the episodes included on this release the focus shifts more and more to the exploits of Moran's circle of friends – Craig Shilo, a stellar athlete who is constantly emotionally manipulated by his cheating girlfriend, Sammy, the team's goat mascot and resident wildcard and Thad Castle, the team's star quarterback and every single sporting film cliché rolled into one.
It's Alan Ritchson's portrayal of Thad that offers up the most laughs as he girlishly shrieks and bullies his way through the series. His emotional connection to a pocket vagina makes for a fairly amusing plot for an episode but it also serves to shed some light on Thad's relationship issues regarding his father, something that is explored to hilarious effect in later seasons.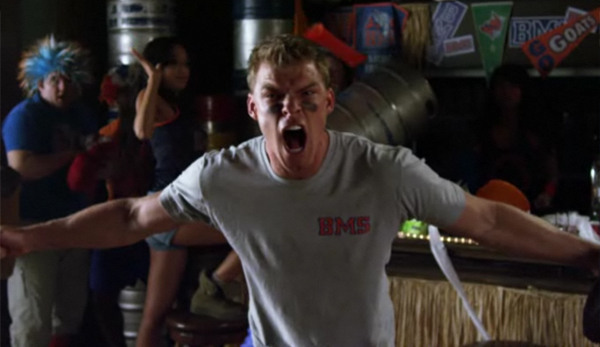 The subject matter of each episode is usually quite puerile and doesn't always work, with some jokes coming off as if the writers are trying too hard to be edgy, but when the comedy work, it works. The cast all perform fairly competently, although Chris Romano's (Punchy from How I Met Your Mother as well as the source of the hideous moniker 'Romanski') Sammy will most assuredly not be for everyone.
Blue Mountain State's first season comes with a competent audio and visual transfer with no major issues in either department. Audio offers up a 5.1 surround track that offers nice directionality and clarity and the dynamic range is solid. Overall, another great DVD transfer from Via Vision Entertainment.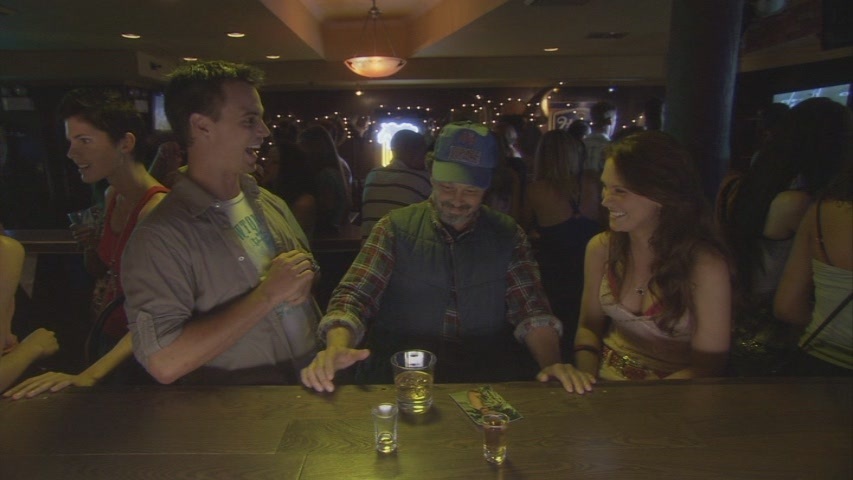 Episode Listing:
It's Called Hazing, Look it Up
Promise Ring
Pocket Pussy
Rivalry Weekend
There's Only One Second best
The Drug Olympics
The Legend of the Golden Arm
LAX
Midterms
Marathon Monday
Ransom
Piss Test
Bowl Game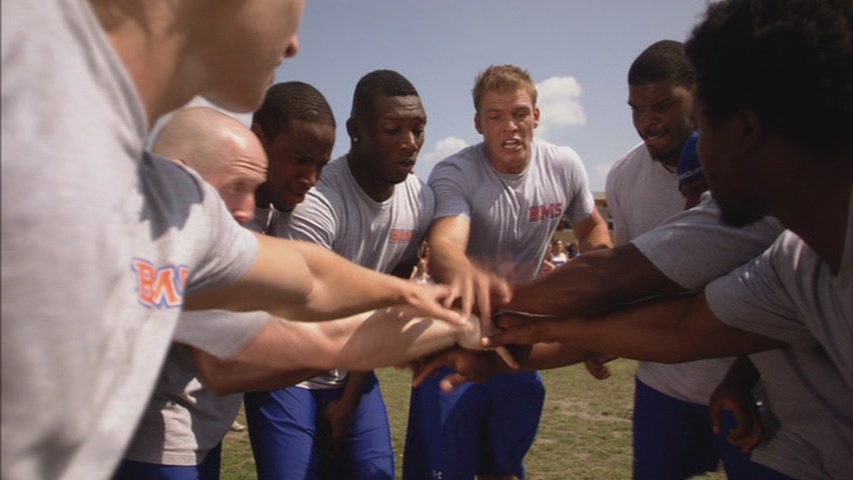 Special Features
There's a trio of featurettes on the second disc, with Locker Room Rewind being the most worthwhile. A half hour commentary session over selected scenes with the principal cast, it offers up a few giggles here and there. There's also a collection of deleted scenes and outtakes and an interview between Sammy and his sister that unfortunately falls flat for the most part.
Overall a relatively lacklustre effort in the extra features categories, which bafflingly even resorts to listing the option of 5.1 audio as a special feature on the back of the cover; just a heads up guys, we're way past the years where interactive menus and picture discs can be considered legitimate special features.
List of Features:
Outtakes/Deleted Scenes (10:36)
Locker Room Rewind (26:43)
Making the Squad: the Cheerleaders of BMS (4:47)
English 5.1 Dolby Digital Audio (Pffft!)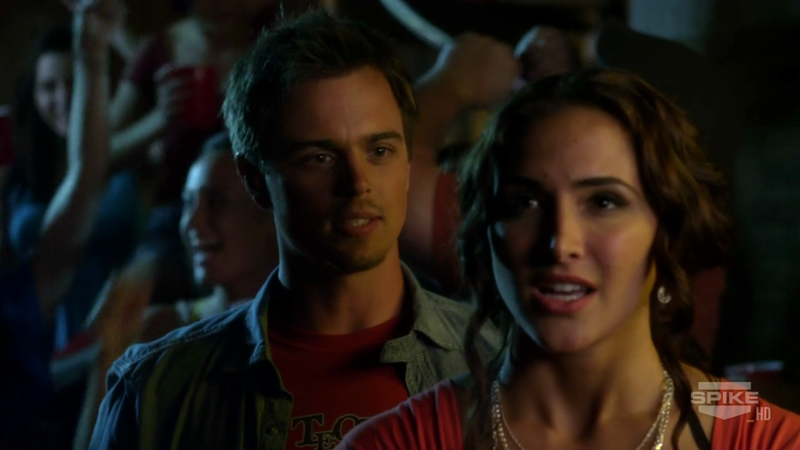 Final Thoughts
With its familiar brand of ribald Porky's-esque humour, Blue Mountain State will definitely not be for everyone but for those who don't mind occasionally dipping their toes into the realm of guilty pleasures you could do much worse than flopping down on the couch and switching off to a few episodes.
With a likeable cast (Well… Sammy is a stretch, but then some people can't stand Charlie from It's Always Sunny in Philadelphia either) and some inspired moments amongst all of the usual fratboyish antics, Blue Mountain State's first season makes for an enjoyable evening in, possibly whilst imbibing a few beverages of the brewed hops variety.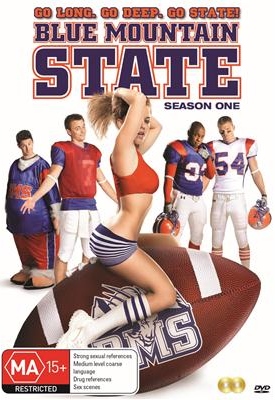 Film Genre – TV Comedy
Label – Via Vision Entertainment
Audio – English (Dolby Digital 2.0)
Running Time – 286 Minutes
Aspect Ratio – 1.78:1
Region Coding – 4
TV Standard – PAL
Rating – MA15+
Year of Release – 2010
Primary Format – DVD
Reviewer – Sean Warhurst