Comedy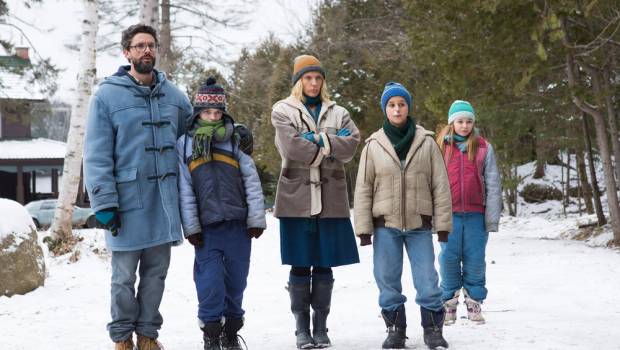 Published on July 22nd, 2018 | by Natalie Salvo
Birthmarked Digital Review
Summary: An unfunny, dark comedy that completely misses the mark. This is a missed opportunity because something that could have been interesting proves to be long and tedious.
The debate over nature versus nurture has long been an important one. The best piece of art to explore this issue was undoubtedly Lionel Shriver's "We Need To Talk About Kevin." The same cannot be said about the dark comedy, "Birthmarked." This film is one that feels as though it is half-cooked on the petri dish. It definitely required a lot more growth and development to actually be any good.
The story here revolves around two ambitious and misguided scientists, Catherine (Toni Collette) and Ben (Matthew Goode). Both Goode and Collette are established actors who have done some fine work over the years. But here they can only do so much with the thin and ridiculous characters they are offered. This pair marry and have a child named Luke in 1977. They decide that they will raise him in a way that is contrary to his genetic predisposition. In a sense they force him to be an artist, even though both his parents are allegedly renowned scientists.
The ethics of this experiment with a human guinea pig are murky to say the least. But the parents aren't content to simply ruin one child's life. They also adopt a kid named Maya whose biological parents are idiots, so they try and raise her as an intellectual. They also adopt Simon whose biological parents are naturally aggressive and attempt to raise him as a pacifist. Fast forward twelve years and things have not gone according to plan.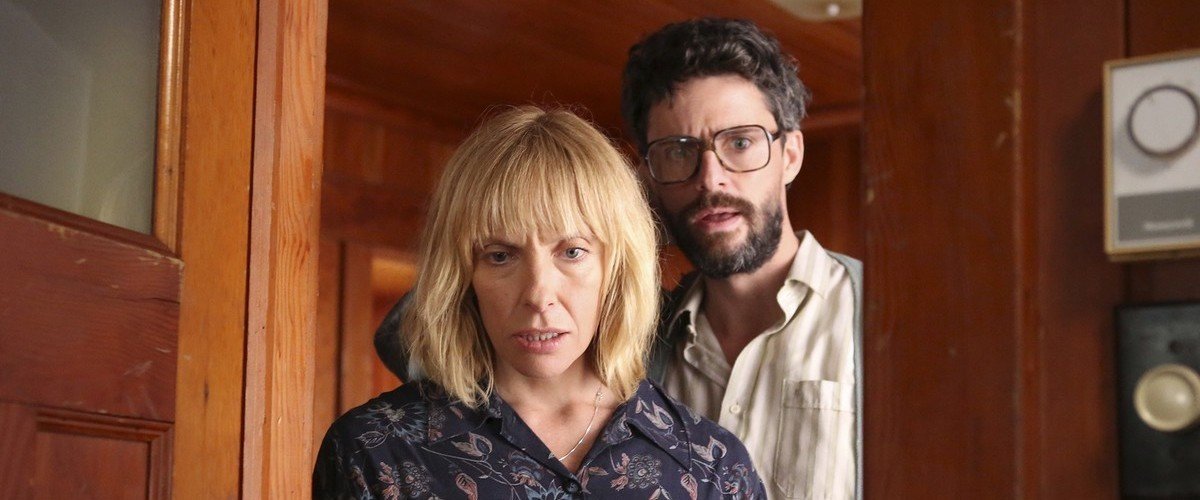 The premise of this film on paper was promising enough. Many people wonder how much of their personalities and talents are shaped by their biology or due to the environments they were raised in. But this film is ultimately let down by its own rendering. This romp has some pretty nonsensical moments- in one Ben encourages his son (aged 12) to look at photographs of naked women and express his feelings through dance. In another, Catherine seduces him while dressed up as a horse and the worst scene of all features some cheap shots at animal cruelty and blames what actually happened on a child. That's despicable.
Adding to the overall stupidity is an obtrusive and saccharine-sounding voiceover. This appears all-too-often and tends to over-explain the proceedings. There is also a wealthy philanthropist (Michael Smiley) who occasionally drops by to check in on his investment. The kids are cared for by a Russian athlete (Andreas Apergis). The whole shebang is played out in a way that is too cruel and unethical to be enjoyable and the jokes are completely unfunny. This makes the film seem so much longer than it actually is.
"Birthmarked" held promise by giving viewers a look into the question of nature versus nurture. The proceedings are a quirky and predictable missed opportunity. One could argue that this idea needs further experimentation but we think viewers ought to be spared this pain because this half-baked idea really should have had more growth and development in the first instance.