TV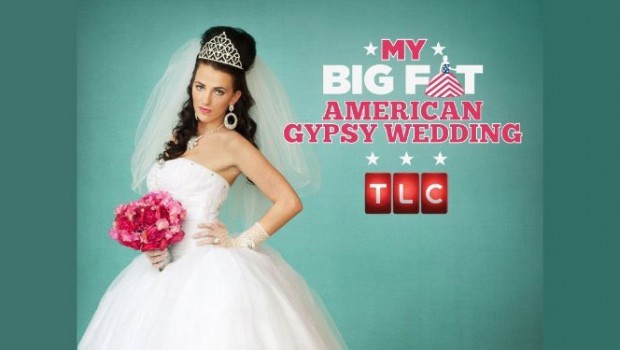 Published on April 9th, 2014 | by admin
My Big Fat American Gypsy Wedding DVD Review
Summary: My Big Fat American Gypsy Wedding is a great insight into the culture of American gypsies that I found truly fascinating and extremely entertaining to watch!
 My Big Fat American Gypsy Wedding
Distributor: BHE
Genre: Reality TV
Running Time: BHE
Rating: M15+
Reviewer: Peter Bourke
My wife and I are actually a huge fan of the UK's Big Fat Gypsy Weddings which showcases the diverse, colourful and at times exciting lives of gypsies (aka travellers) living in England and to my astonishment, I discovered that the United States had more than one million gypsies living in that country. These gypsies have all originated from Europe and are just as extravagant as their UK counterparts with lavish weddings, seductive dancing plus Christenings that would make a nun blush.
Episode Listing & Brief synopsis
Murphy's Secret Village – All about a "hidden" gypsy village in America
Blingtastic Baptism – Like wedding's gypsy baptisms should be just as extravagant
Wild Gypsy Mellie – Follow Mellie, a wild and young gypsy who is divorced and refuses to follow the gypsy ways
14 and Looking for Mr Right – It is expected that gypsies find their husband or wives before they are 17
Showdown at the Alter – When Mellie's nephew marries someone who the family disapproves, she gets her revenge by violence
Although their culture is sometimes frowned upon by outsiders, they actually have a close family network and strong community. However if you cross their customs by marrying someone outside their community such as a Gorgas (a non Gypsy) or refuse to treat your husband like a King, the backlash by the gypsy culture can be quite severe. This 5 part series follows a group of gypsies from across America that creates this very interesting and addictive reality TV drama.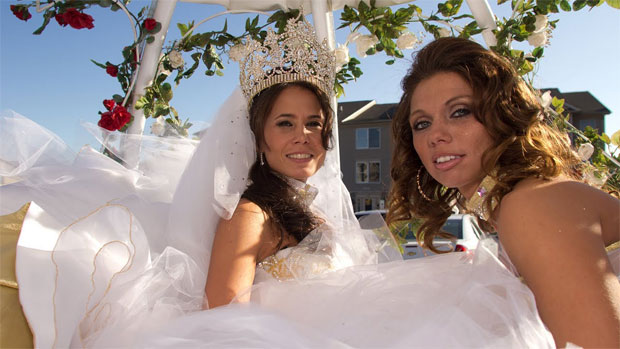 Steeped in tradition, these gypsies also meld tradition to suit their own ways such as the skimpy clothing to show off their bodies or their sexy dances that appear extremely provocative. With that said, gypsy males are allowed to explore their own sexuality with Gorgas, however if a gypsy women loses her virginity to either a Gypsy or a Gorgas, they are considered dirty.
Gypsies are also expected to be married by the time they are at least 17 and generally, gypsies meet each other at parties with the males a few years older than the females. It almost sounds like an animal documentary with how I explain their mating rituals. Interesting enough, there is quite a bit of wealth in the gypsy communities which allows them to purchase extravagant homes and clothing. The males almost spend as much time in front of a mirror as female gypsies too!
One non-gypsy who is featured prodominantly in the series is Sandra Celli who exclusively creates larger than life wedding dresses for the gypsy community. As a matter of fact, these gowns need to be more impressive than the previous wedding which look like something out of a fairly tale. However living the life of a gypsy is far from perfect and domestic violence is hinted in one episode and there is definitely no post modernism here. Men are allowed to drink and work away from their families, however women must clean and look after their children.
Final Thoughts?
Overall, My Big Fat American Gypsy Wedding is a great insight into the culture of American gypsies that I found truly fascinating and extremely entertaining to watch!