TV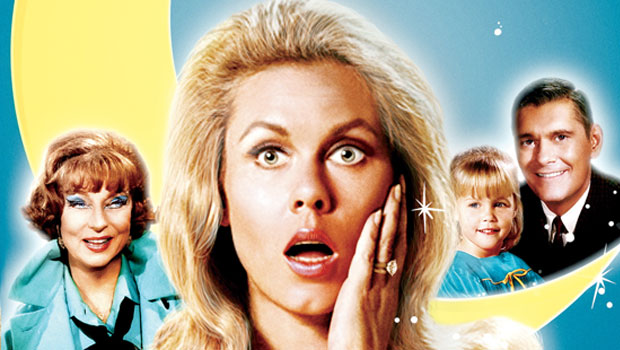 Published on April 18th, 2016 | by James Wright
Bewitched Box Set Review
Summary: Bewitched Complete Box Set is a must have series for lovers of classic TV comedy!
Bewitched ran for eight seasons and was a true television institution that ran between 1964 and 1972 and featured the hilarious and sometimes unfortunate mishaps of the Stevens' family. Interestingly enough, Bewitched revolved around "witchcraft" and given the conservative nature of this time, it became quite accepted by millions of people around the world thanks to the loveable nature of the characters and the humour. Another memorable moment of this series is the way that Samantha casts spells which is through the cute twist of her noise accompanied by the sounds of "magic". The animated intro is also pretty special in itself as well!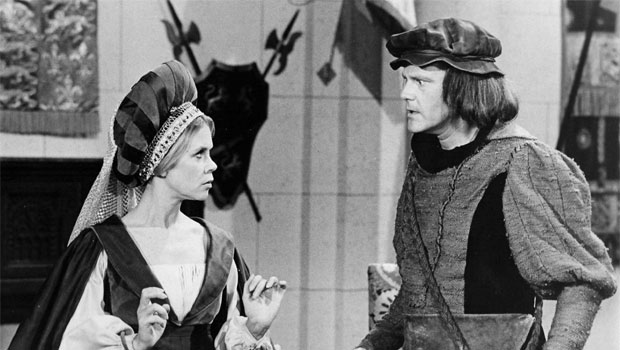 The main protagonist of Bewitched was Samantha who was played by the delightful Elizabeth Montgomery who was attempting to lead a normal life as a wife and away from her witchcraft heritage. However her meddling mother Endora (Agnes Moorehead) always created mischief for both her daughter and son in-law Darrin (Dick Sargent / Dick York) or as she annoyingly calls him "Derwood" which often resulted as him being the butt of all jokes as this mortal man could never compete with the spells often unleashed by his mother in-law.
Then you have his boss Larry Tate (David White) who got caught in the chaos created by Endora that resulted in some true hysterics as the viewer watched the hilarious misfortunes of this family attempting to live a normal life. Darrin's boss Larry was also quite the hard task master with Samantha trying to get him to stand-up to him, however more often than not this failed horribly. The final member of the family was their cute daughter Tabitha who also inherited magic from her mother and as a result, created some hijinks of her own and with eight seasons of Bewitched, there's plenty of fun to be found in this mega collection.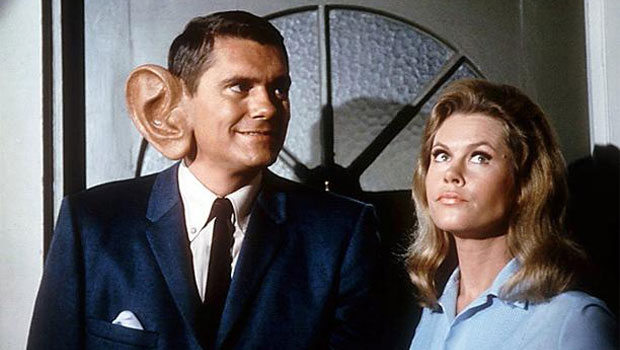 Each episode also follows a similar formula where magic cause's mayhem in the family that causes Darrin to get annoyed or somehow get manipulated and it's up to Samantha to solve the problem and with her trying to prove to Endora that Darrin is a good husband! So after 8 seasons of Bewitched, the formula does get a little tired but surprisingly the writing, comedy and at times bad special effects are still enjoyable, even to the end.
Furthermore, I must admit that watching the episodes in this collection, it brought back fond memories of me growing up, especially hearing the classic Bewitched tune. One slight disconnect with the show was when Dick Sargent replaced an ill Dick York as Darrin which did make the story feel slightly disjointed and it took a little while for the actors to get familiar with the new version of Darrin.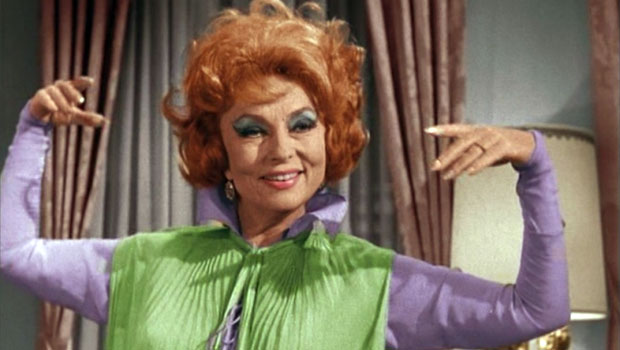 In terms of episodes, it's really hard to pick a favourite from this entire collection, however there are some standouts that include the "pilot" which saw Samantha disclose that she is a witch to Darrin and also setting up her mother Endora as the person who does not approve of people who can't use magic, "aka" mortals. Then you have episode 1 of Season 2 that saw Darrin turned into a chimpanzee that still has me in hysterics 30 years later. Also there was the nosey neighbour of Gladys who couldn't keep out of the business of the Stevens, particular when magic was involved. This character was played by amusingly by Sandra Gould and Alice Pearce.
I also forgot two other important characters that include Aunt Clara (Marion Lorne) and Uncle Arthur (Paul Lynde), a relatively kind hearted witch and warlock who unfortunately get involved in the Stevens' family a little too much that generally ends in something going awry. The series ends with Darrin and Samantha beating Endora with her own game as they both profess their undying love to each other.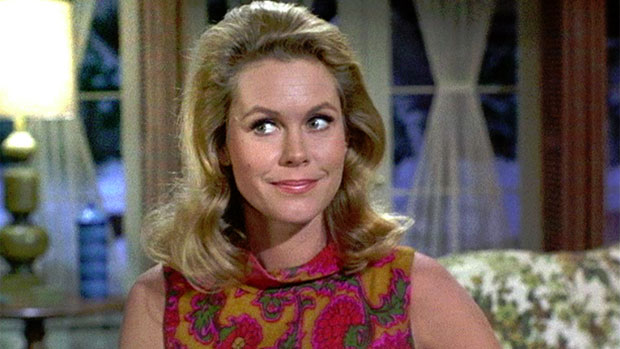 Video & Audio
The video quality of this Bewitched collection is "okay", however given the age of the series it does look a tad dated with colours muted and the quality a little lacking in terms of detail and there's graininess as well. Nonetheless and given the age, it's still quite acceptable and the audio is good as well, although don't expect to be blown out of the water like a modern Blu-ray release.
Final Thoughts?
Collecting the entire 8 seasons of Bewitched, this 35-disc collection is a must have collection for fans of this classic sitcom of the Golden Age of television or for those wishing to relive some fond memories of yesteryear. Surprisingly, Bewitched has dated quite well and I still had a few chuckles as I revisited the Stevens family and got drawn into their mishaps thanks to the crossing of the world of witches, warlocks and mortal man. Best of all, this collection is affordably priced and comes with a running time of 6440 minuted.
Recommended!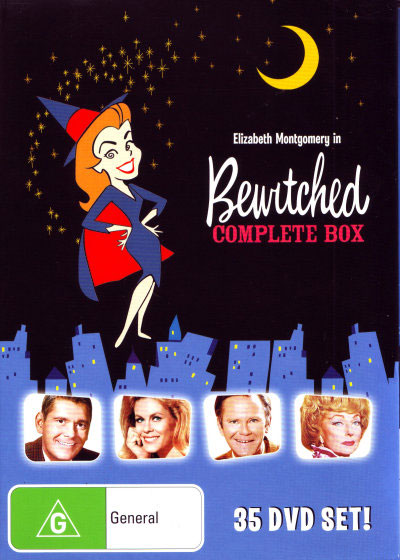 DVD Details
Actors – Elizabeth Montgomery, Agnes Moorehead, David White, Dick York, Erin Murphy, Dick Sargent, George Tobias Film Genre – TV Comedy
Label – Shock
Audio – English (Dolby Digital 1.0)
Aspect Ratio – 1.33:1
Region Coding – 4
TV Standard – PAL
Rating – G
Year of Release – 1964
Primary Format – Movies/TV – DVD