Drama
Published on December 7th, 2014 | by Admin
Belle and Sebastian DVD Review
Belle and Sebastian
Director – Nicolas Vanier
Actors – Félix Bossuet/Tchéky Karyo/Margaux Châtelier/Dimitri Storoge/Andreas Pietschmann
Film Genre – World Cinema
Label – Icon Film Distribution Pty Ltd
Audio – French (Dolby Digital 5.1)/English (Dolby Digital 5.1 )
Subtitles – English
Running Time – 95
Aspect Ratio – 2.35:1
Region Coding – 2,4
TV Standard – PAL
Rating – PG
Year of Release – 2013
Primary Format – Movies/TV – DVD
Reviewer – James Wright
Based on the popular children's book and French TV series, BELLE AND SEBASTIAN makes its movie debut on DVD and Blu-ray that tells the story of an orphan boy and his beloved dog. Set during World War II, six year old orphan Sebastian lives on the mountain side with a gruff yet kind caretaker by the name of Cesar. Although the war ravages around them, they are more concerned about the local threats and when livestock is found killed by some animal, Sebastian discovers that the culprit is indeed a dog who he names Belle.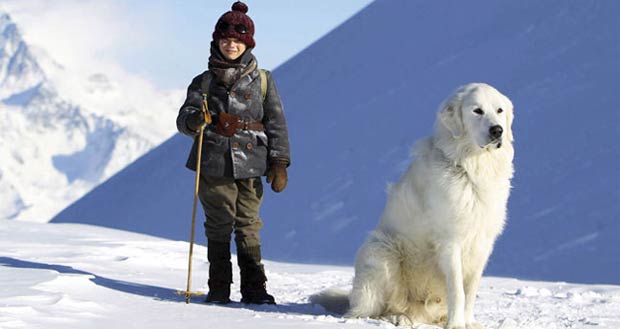 Although untrusting of humans, Belle immediately forms a strong bond with Sebastian and together the pair are inseparable. Unfortunately for the townsfolk near the French Alps, thousands of Jewish refugees are fleeing from Germany towards Switzerland. To compound the situation, the Germans do not want the refugees to flee their country which is where a Lieutenant comes to the town. It is here that he hopes to stop the refugees but he also finds another reason to stay in this town with the lovely Angelina which causes friction with the local doctor.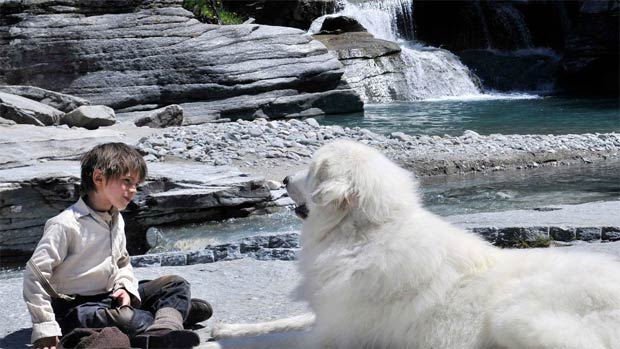 Sebastian is caught between a rock and a hard place as both he and Belle attempt the unthinkable and play a key role in helping the refugees from escaping to Switzerland in this gripping yet emotional drama. Although "war" is implied within this movie, it's not the pivotal plot and the director does a brilliant job at focusing on the human side of this story. However the highlight of this story is Bossuet who plays Sebastian extraordinary well and is definitely the star of this movie, not to mention the dog itself. I also loved the beautiful cinematography of the film which really showcases Europe exceptionally well.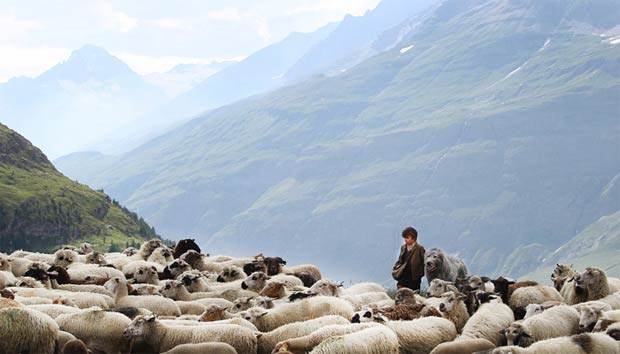 Final Thoughts?
In the end, Sebastian and Belle is a movie about friendship in the face of adversity which plays out very well in this entertaining drama set during World War II.