Mind & Body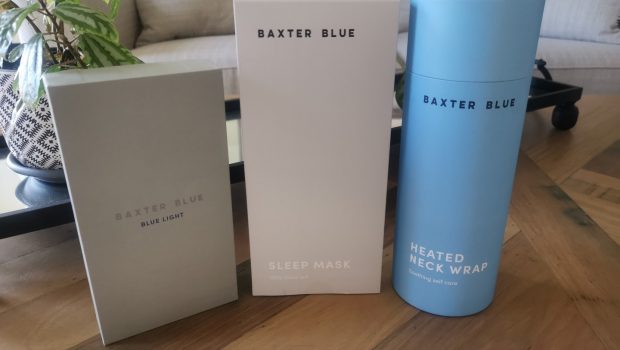 Published on November 28th, 2022 | by Andrew Bistak
Baxter Blue Reading Glasses and Unwind Bundle Review
Summary: The Unwind Bundle and Reading Glasses from Baxter Blue is pure digital bliss!
Baxter Blue is an Australian company who have made it their mission to help people live well, particularly in the digital world that surrounds us. While their main products are blue light glasses that helps reduce eye strain, they also have reading glasses, sun glasses, sleep glasses plus a wealth of positive wellbeing products such as Deep Sleep Pillow Mist, Electronic Standing Desk and Magnesium Bath Flakes to name a handful of items in their collection. Their full range of wellbeing products can be found at https://www.baxterblue.com.au/collections/wellbeing.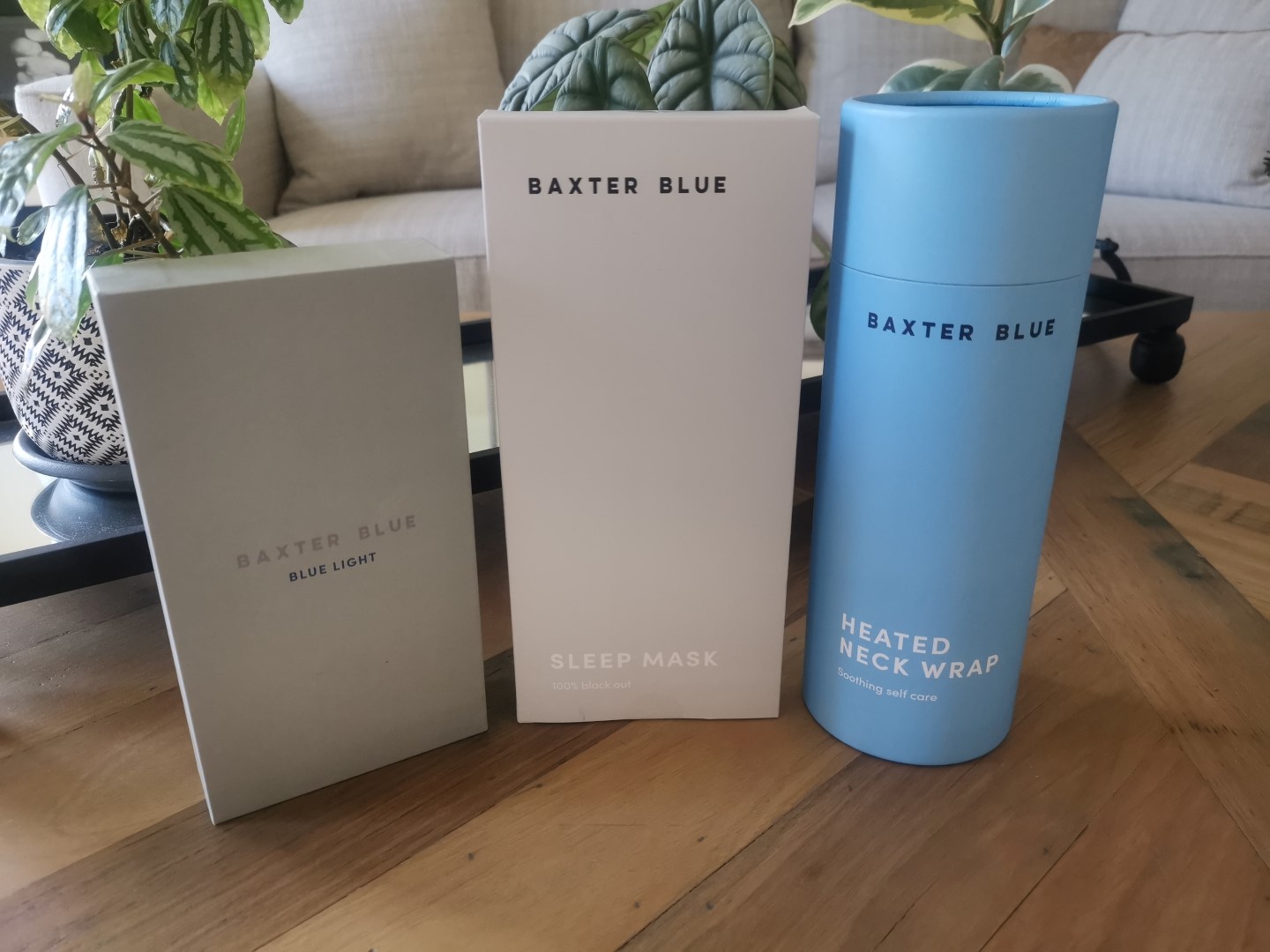 However today and thanks to Baxter Blue, we're checking out their Clark (Gloss Black) reading glasses (yes I'm getting older) and their Unwind Bundle that comes with a heated next wrap plus a sleep mask that removes light sources to help you fall asleep faster. In reference to their glasses, they have a variety of frames available with the Clark, they come in two different colours, Gloss Black (reviewed) and Matte Havana.
Aesthetically, the Baxter Blue Clark (Gloss Black) looks quite professional and no matter what your style, these glasses would not look out of place while you are wearing them. They also channel that 'Clark Kent' vibe as well. Supporting the design is the strong frame and their glasses support magnifications from + 0.5 to + 2.0.
The lenses are also anti-reflective and come with a super hydro-phobic coating plus a sturdy case and a cloth wipe. As they are anti-reflective, it makes using these glasses perfect in all different lighting and the super hydro-phobic coating really helps in reducing finger marks which is the bane to all wearers of glasses. Having used these glasses for the last few weeks, I really cannot fault them and the lens and magnifying quality is exceptional as is the frame. Additionally, I love the style as well!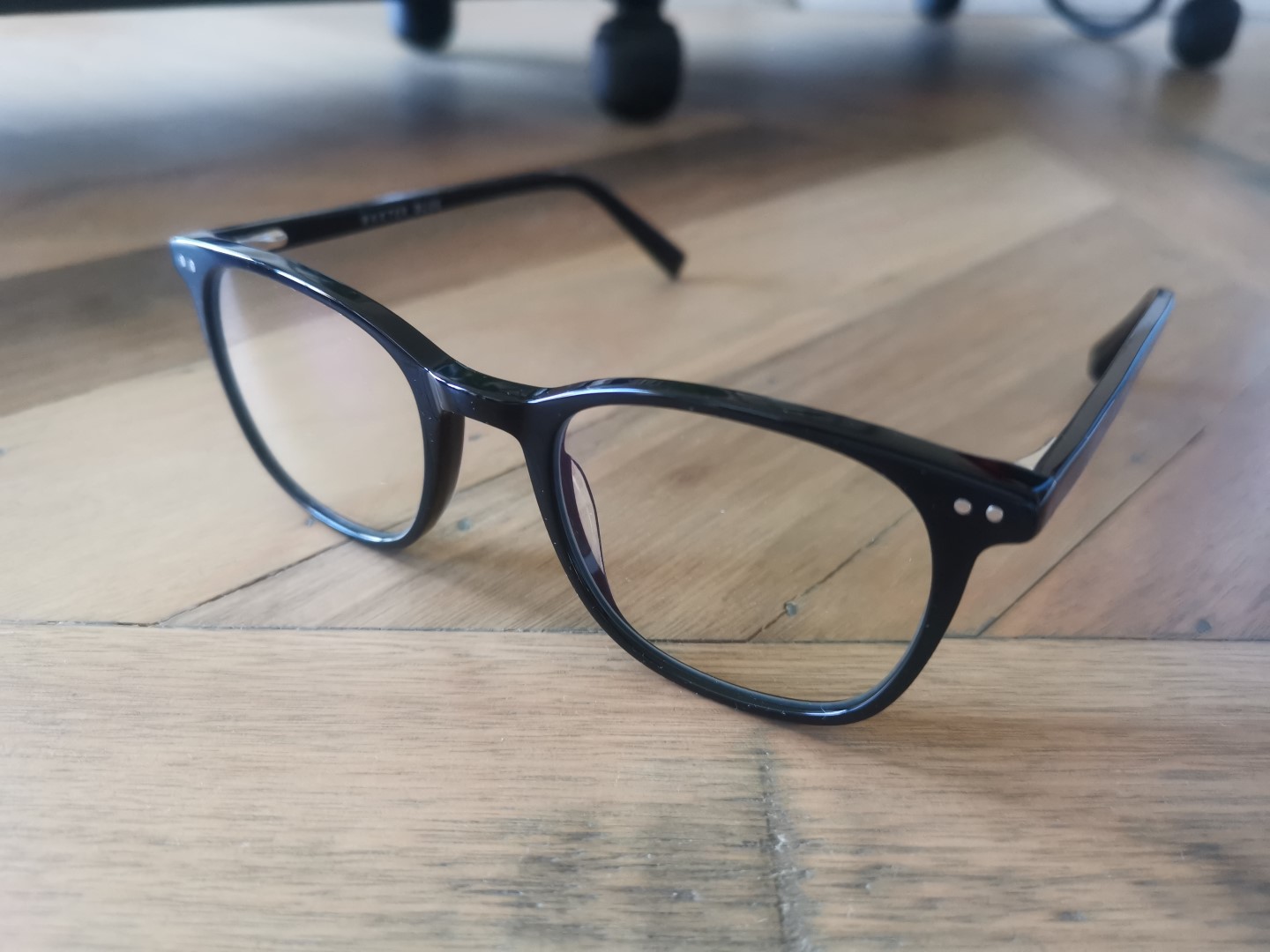 Also supporting our review was the Unwind Bundle from Baxter Blue which retails for $100 and is the perfect way to de-stress after a long day which includes a heated neck wrap and a sleep mask. As most desk users know, a common ailment of using computers all day is sometimes a sore neck. This is where the heated neck wrap comes into play and simply by popping it into your microwave for 30 to 60 seconds, then wrapping it around your neck, it makes the perfect panacea to help ease your tension around this part of the body. The heat also helps circulate the blood around your neck and shoulders.
Lastly is the high quality 100% blackout Sleep Mask which is another perfect arsenal in your relaxation tools because it removes any light sources and allows you to fall asleep faster? Did it work? I can definitely say yes because my wife likes to use her smartphone before bed that lights up the room, however with the Baxter Blue Sleep Mask, I was in total darkness as it takes away one of your senses (sensory deprivation) as soon as you put it on.
Final Thoughts?
The Baxter Blue reading glasses are definitely far superior to your stock standard chemist reading glasses and share a similar build and design quality that you would find at an optometrist. Best of all, they also offer other glasses from sleep to blue light protection plus a variety of wellbeing products to promote healthy living, particularly in this digital world. All in all, the Clark Reading Glasses and Unwind Bundle from Baxter Blue are a must have product!
Recommended!