iOS Games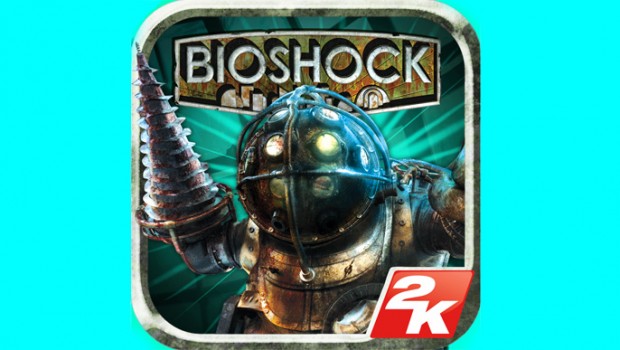 Published on August 5th, 2014 | by admin
Award-Winning Original BioShock Coming Soon to iOS
Experience the Game of the Year* first-person shooter on mobile this winter 
Join the conversation on Twitter using the hashtag #BioShock 
Sydney, Australia – August 5, 2014 – 2K today announced that one of the Company's highest-rated games of all time**, BioShock®,will be coming to iOS devices as a premium priced mobile game later this winter. BioShock will bring the complete experience of the original "genetically enhanced" action-adventure, first-person shooter to iOS devices, while offering optimized touch controls and full Made for iPhone (MFi) game controller support.
BioShock delivers a true triple-A first-person shooter game experience on the iOS platform, by sending players on an underwater adventure to explore the submerged Art Deco city of Rapture, fighting deranged survivors of a failed objectivist utopia and genetically modifying their own DNA to gain superhuman powers.
Developed by Irrational Games in 2007, BioShock launched to wide critical acclaim, garnering review scores of 10 out of 10 from Game Informer, 9.7 out of 10 from IGN and 9 out of 10 from GameSpot. The inaugural franchise release also won more than 28 awards*** for its visionary art, writing, audio and overall quality.
BioShock will be available soon via the App Store as a premium title for iPad®, iPhone® and iPod touch®****. For more information on BioShockand 2K, visit www.2k.com, become a fan on Facebook and follow 2K on Twitter.
2K is a wholly owned publishing label of Take-Two Interactive Software, Inc. (NASDAQ: TTWO).
All trademarks and copyrights contained herein are the property of their respective holders. 
*BioShock was named Game of the Year 2007 by the following outlets: BAFTA, Game Informer, Spike TV, and X-Play. 
**Based on Metacritic average ranking across available platforms. 
***From 2006-2007, BioShock received more than 28 game awards from outlets such as GamePro, GameSpot, GameSpy, Spike TV, Metacritic, IGN, X-Play, GameTrailers, British Academy of Film and Television, Game Developers Choice Awards, and Leipzig Games Convention.   
****Compatible with iPad Air, iPad Mini 2, iPad 4, iPhone 5S, iPhone 5C, and iPhone 5 – and WILL NOT RUN ON EARLIER DEVICES.