iOS Games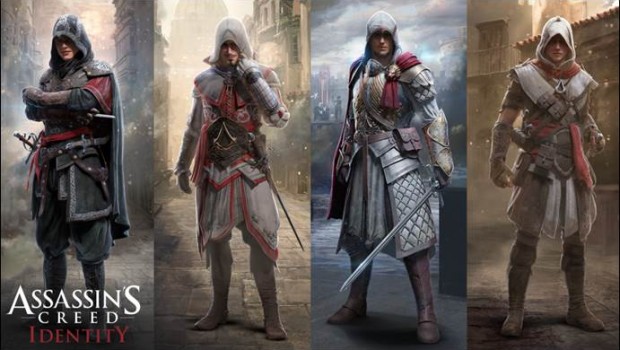 Published on February 2nd, 2016 | by Admin
ASSASSIN'S CREED® IDENTITY BRINGS THE LEAP OF FAITH TO THE APP STORE ON FEBRUARY 26
The First Action-RPG of the Assassin's Creed® Franchise Lets Players Create, Evolve and Customize Their Assassins on the Go 
Sydney, Australia – February 2, 2016 – Today, Ubisoft® announced that Assassin's Creed® Identity, the franchise's first Action-RPG, will launch on iOS on February 26, 2016. The mobile-exclusive takes place during a fan-favorite time period, the Italian Renaissance.
Assassin's Creed Identity challenges players to solve The Mystery of The Crows through a combination of thrilling story missions and countless quests. Players will create and customise their own Assassins and take them through numerous adventures in iconic settings from the Italian Renaissance such as Santa Croce area in Firenze or the Colosseum area in Roma. The Assassins will evolve throughout the game and progress from a novice to a master assassin. Characters can be chosen from four individual classes: Berserker, Shadow Blade, Trickster and Thief.
Assassin's Creed Identity transports the fun and nostalgia of the freedom of movement and parkour on iOS devices using a variety of different controls: tap-to-move, dual virtual stick controls or with a gamepad. Assassin's Creed Identity uses the Unity game engine to create stunning graphics never seen before on a mobile device, through amazing custom-made HD textures, shaders, and models.
On February 4th a Q&A video with the Creative Director of the game will be published on the Ubisoft Youtube channel, giving more details about the game and how Assassin's Creed was re-imagined on mobile.
Developed by Blue Byte®, a Ubisoft studio, Assassin's Creed Identity will be available on the App Store for $7.99. The game requires iOS 7 and iPad 3 or later, or iPhone 5 or later.