iOS Games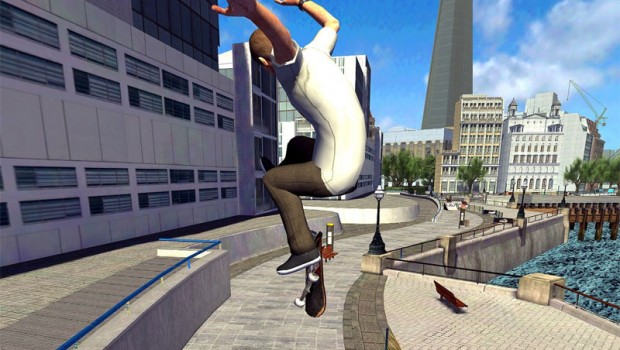 Published on May 2nd, 2014 | by Admin
ACTIVISION AND TONY HAWK ANNOUNCE TONY HAWK'S SHRED SESSION, COMING SOON FOR SELECT APPLE AND ANDROID MOBILE DEVICES
Sydney, NSW – May 2, 2014 – Activision Publishing, Inc., a wholly owned subsidiary of Activision Blizzard, Inc. (NASDAQ: ATVI) and Tony Hawk today announced Tony Hawk's Shred Session, a brand new title developed natively for smartphones and tablets by UK studio Big Bit. Currently planned to release this summer, Tony Hawk's Shred Session will see players swiping the screens of their respective Apple and Android devices with a single finger to perform trick combos as they skate through levels as a top pro. These simple, intuitive touchscreen controls make pulling off tricks easy and fun, while leveling-up and unlocking more advanced tricks will give longtime fans the depth and complexity they expect in a Tony Hawk game.
"I'm stoked that Activision shares my vision for an original skateboarding game on mobile," said Tony Hawk. "It's exciting to evolve with new technologies, and Shred Session is a whole new direction."
From the Santa Monica boardwalk to the twisted streets of London, every locale in the game has been reimagined as a skater's dream. There are two modes in Tony Hawk's Shred Session: Survival, where players pull off continuous tricks and combos as long as they can; and Shred Sessions, where players rip through levels to complete classic Tony Hawk game objectives, or compete head-to-head against friends' top scores.
Real world skateboarding detail has not been overlooked, as players will be able to choose to skate as one of six modern day pros (Chris Cole, Aaron "Jaws" Homoki, Lizzie Armanto, David Gonzalez, Riley Hawk, and of course Tony Hawk himself), each with their own signature moves. Each rider can be outfitted with real skate brand apparel, and decks can be customized with signature designs that include bonuses to help reach even higher scores.
For more info on Tony Hawk's Shred Session for select Apple and Android mobile devices, follow the game on Facebook at www.facebook.com/THShredSession or on Instagram at @THShredSession.