Drama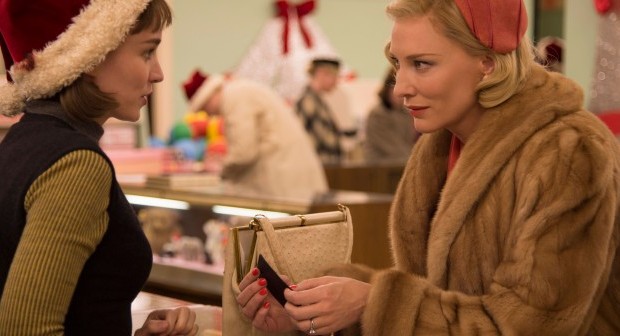 Published on May 2nd, 2016 | by admin
ACADEMY AWARD® NOMINATED FILM, CAROL SOON AVAILABLE ON DVD
"Every frame is an absolute masterpiece." – Richard Wilkins, Today
"Cate Blanchett and Rooney Mara are magnificent"- David Stratton, The Australian
AVAILABLE ON DIGITAL 19 MAY 2016
AVAILABLE ON DVD AND BLURAY 2 JUNE 2016
The sumptuous drama, Carol starring Cate Blanchett and Rooney Mara which was nominated for a slew of awards including Best Picture and Best Lead Actress at this year's Academy Awards, will be available for home viewing from May 19.
Based on Patricia Highsmith's novel The Price of Salt about the burgeoning relationship between two very different women in 1950's New York. One, a girl in her 20s working in a department store who dreams of a more fulfilling life, and the other, a wife trapped in a loveless, moneyed marriage desperate to break free.
This incredibly thought-provoking film received strong reviews and captured the attention of audiences around the world.
The DVD/Blu-Ray features 8x interviews with key cast and crew including Cate Blanchett, Rooney Mara and Todd Haynes, and a cast and filmmaker Q & A.
DIRECTOR: Todd Haynes
CAST: Cate Blanchett, Rooney Mara and Sarah Paulson
RELEASE DATE: 19 May Digital &  2 June DVD/ BD
CLASSIFICATION: M
RUN TIME: 118 minutes
GENRE: Drama
FORMAT: DVD, Blu-ray, and Digital download.
SPECIAL FEATURES: 8x interviews with key cast and crew and a cast and filmmaker Q & A.
TRAILER: https://www.youtube.com/watch?v=Ga9C_UudWDY