Drama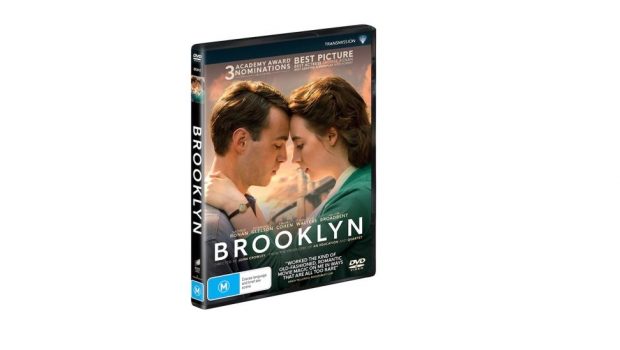 Published on May 17th, 2016 | by admin
ACADEMY AWARD® NOMINATED FILM, BROOKLYN AVAILABLE FOR HOME VIEWING FROM JUNE 9
A heart-warming and emotional story, Brooklyn stars Saoirse Ronan (Atonement, The Lovely Bones), Emory Cohen and Domhnall Gleeson and was nominated for 3 awards at this year's Academy Awards, including Best Lead Actress and Best Picture.
Brooklyn is the story of a young woman, Eilis (Saoirse Ronan) who moves from small town Ireland to Brooklyn, NY where, unlike home, she has the opportunity for work and for a future – and love, in the form of Italian-American Tony (Emory Cohen). When a family tragedy brings her back to Ireland, she finds herself absorbed into her old community, but now with eligible Jim (Domhnall Gleeson) courting her. As she repeatedly postpones her return to America, Eilis finds herself confronting a terrible dilemma – a heart-breaking choice between two men and two countries.
The DVD/Blu-Ray includes special deleted scenes and behind the scenes interviews featuring Director John Crowley, Writer Colm Tóibín and Lead Actress Saoirse Ronan.
DIRECTOR: John Crowley
CAST: Saoirse Ronan, Emory Cohen, Domhnall Gleeson
RELEASE DATE: 9 June Digital
16 June DVD/ BD
CLASSIFICATION: M
RUN TIME: 111 minutes
GENRE: Drama, Romance
FORMAT: DVD, Blu-ray, and Digital download.
SPECIAL FEATURES: Behind the scenes interviews and deleted scenes
TRAILER: Brooklyn trailer