Horror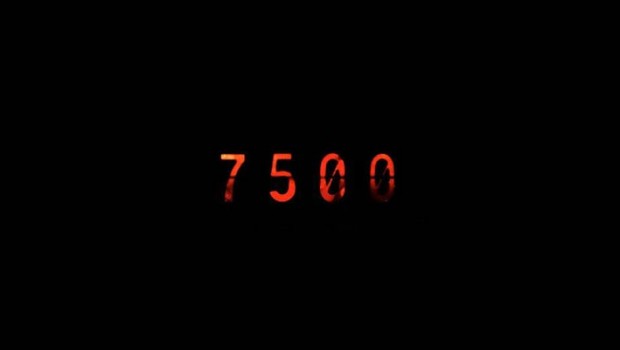 Published on November 3rd, 2014 | by Admin
7500 DVD Review
Summary: 7500 is an enjoyable film on DVD that just misses the mark, unlike the original Grudge
7500
Director – Takashi Shimizu
Actors – Ryan Kwanten/Amy Smart/Leslie Bibb/Jamie Chung/Scout Taylor-Compton/Nicky Whelan/Jerry Ferrara
Genre – Horror
Label – Roadshow
Audio – English (Dolby Digital 5.1)
Aspect Ratio – 1.85:1
Region Coding – 4
TV Standard – PAL
Rating – M
Year of Release – 2014
Primary Format – Movies/TV – DVD
Directed by Takashi Shimizu who is renowned for his horror franchise, The Grudge comes his latest film, the 7500 that is written by Craig Rosenberg and revolves around the doomed flight of Vista Pacific flight 7500. Like The Grudge, Shimizu once again uses smoke and mirrors to help deliver the scares which focuses on a group of individuals aboard this plane.
The main protagonists of the film included Brad Martin (Ryan Kwanten) and his ex-wife Pia (Amy Smart), airline hosts Laura Baxter (Leslie Bibb) and Suzy Lee (Jamie Chung) and a newly married couple, Liz Lewis (Nichly Whelan) and Rick (Jerry Ferrara) who are all drawn into the supernatural thanks to one of the passengers bringing a Japanese death doll on the plane. These dolls help move the spirit to the afterlife and when its owner dies horrifically and unexplainably, the crew and passengers start to face their own inner nightmares. Also joining them is a thief (Ben Sharples) and also Goth-girl (Scout Taylor-Compton) who are definitely the first ones to be delivered to this supernatural horror on flight 7500.
Unlike traditional horror films, 7500 is a very emotional film that focuses on the regrets and life choices that each of the main passengers have made. For example. Brad (Kwanten) regrets that his relationship with wife Pia (Smart) has fallen apart and she regrets being unable to have children. These regrets play a key role in the film that traps these people between the world of the living and the afterlife. Shimizu also focuses on each of the main protagonists as he explores part their story. You also need to pay attention as well… because there's some clever story elements happening in the background.
However, the highlight of the film is when the revelation occurs that is linked to the creepy Japanese death doll and although the gore is kept to a bare minimum, it is intensity of the story and their reactions to what is happening on board which where the film shines. All actors play their characters well, however the two exceptions of this story is Ryan Kwanten as a paramedic and Leslie Bibb, an air stewardess who is having an affair with the captain but is also responsible for finding out what is happening on flight 7500. All in all, it's an enjoyable film that unfortunately fails to reach the heights of The Grudge.
Final Thoughts?
In conclusion, 7500 is a totally different film than The Grudge series and features a clever story about the passengers of doomed flight 7500. There are a couple of unpredictable twists and of course some clichés, thanks to Nicky Whelan's character but in the end, the 7500 is an enjoyable yet ultimately forgettable film that just misses the mark.