Horror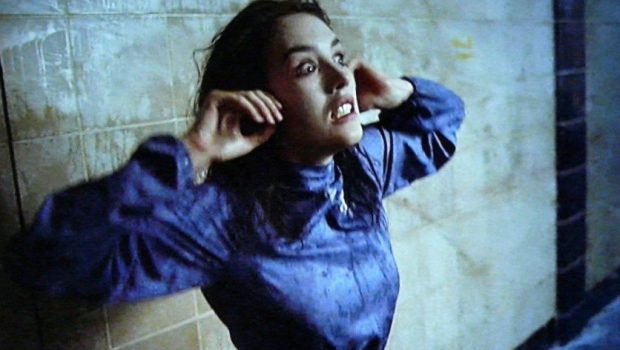 Published on November 17th, 2021 | by Tim Chuma
Possession (1981) Blu-ray Review
Summary: The equivalent of the hot friend everyone excuses their terrible behaviour of as they are trying to get them into bed, don't fall for it.
I hadn't heard of this film at all until a few years ago when there was a retrospective of this director and the uncut version of this film was screened in the USA. On the film's original release up to 48 minutes was cut from it and it was re-arranged and rescored. In the UK it was totally banned for many years.
The basic premise of the story is around a marriage breakdown, but it quickly gets cast aside in favour of more and more weird things happening and nothing seems to get explained properly or even make sense in the first place.
I had known that is film was very divisive going into it and that Isabelle Adjani had supposedly suffered a nervous breakdown after filming but I was not prepared for their not being any light and shade in the performances at all. Immediately from when it starts the actors dial it up to 11 and then keep going up from there. There is no subtlety or nuance and every scene seems to want to outdo the last one.
The steady-cam footage is very technically impressive especially from this time period when it was not as well developed, but it does give impression of just showing off just for the sake of it. By the end of the movie I did not notice it as much as everything else had been piled on top of it and became less obvious.
Sam Neil and Isabelle Adjani were very young in this and have their own feelings about it. It is certainly one of their movies that they have done but maybe not the best to watch of these actors unless you know what you are getting into.
This movie was nominated for a bunch of awards when it originally came out but I feel like everyone has been sold a con. This film is the equivalent of a very attractive person who gets all their worst behaviour excused by the people who want to have sex with them. It seems a lot of the critics never wanted to be the ones to break ranks on this movie when it came out, it should have been called "I really hate my ex-wife and she is a demon" movie.
I would admit that I was sucked in by this too especially since it took me so long to see the movie. Also there was a really cool recut trailer Cinefamily did using the Knife's Neverland as the soundtrack. I even did a themed life drawing session online based around this movie quite recently (see below).
There are a bunch of extras on the disc including the full US cut of the movies, two commentaries, interviews and a bunch of documentaries. How much you get out of them depends on how much you like the movie. Also since the movie is quite old a lot of them might have been around for a while now.
It is difficult for me to recommend this one at all unless you are in the right frame of mind. Maybe if you are a big fan of this director and want to see absolutely everything these actors have done. I have a high tolerance for this sort of nonsense usually but I ran out of patience with it very fast especially towards the end which dragged on.
Trailer:
Film details:
Writer/Director: Andrzej Żuławski
Cinematography: Bruno Nuytten
Creature effects: Carlo Rambaldi
Starring: Isabelle Adjani, Sam Neill, Margit Carstensen, Heinz Bennent, Johanna Hofer, Carl Duering, Shaun Lawton, Michael Hogben Maximilian Rüthlein, Leslie Malton, Thomas Frey, Harry Riebauer, Dragomir Stanojević
Genre: Horror
Length: 124 min
Country: Germany/France
Language: French, English, German
Blu-ray special features:
Audio commentary with Director Andrzej Żuławski
Audio commentary with Co-writer Frederic Tuten
The Other Side of the Wall: The Making of Possession
Interview with Director Andrzej Żuławski
US Cut of Possession
Repossessed – Featurette on the US Cut of Possession
A Divided City – Location Featurette
The Sounds of Possession – Interview with Composer Andrzej Żuławski
Our friend in the West – Interview with Producer Christian Ferry
Basha – Poster Analysis Featurette
International Theatrical Trailer
US Theatrical Trailer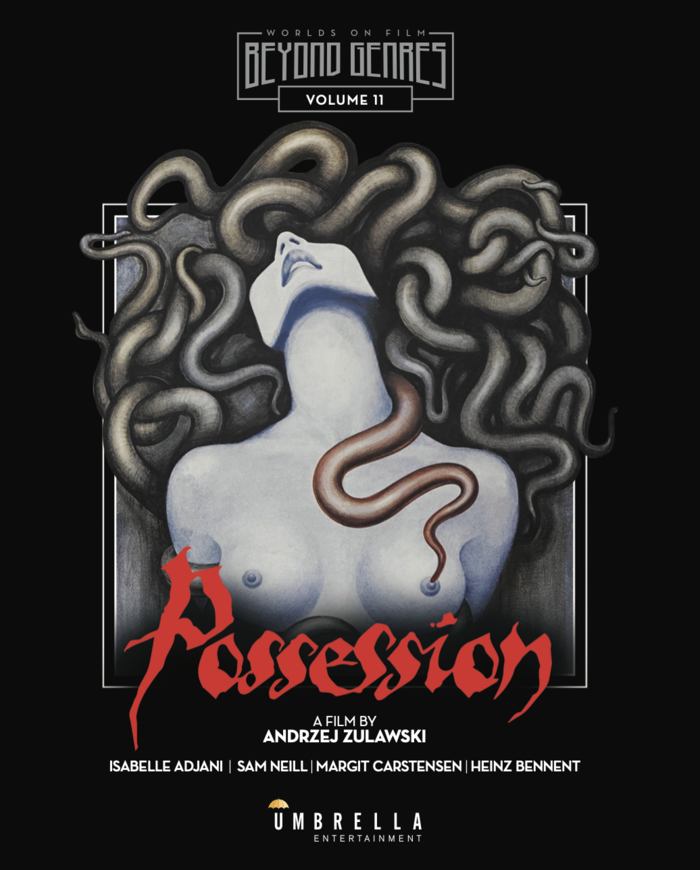 Bonus sketch gallery from Possession-themed life drawing, October 2021: