Comedy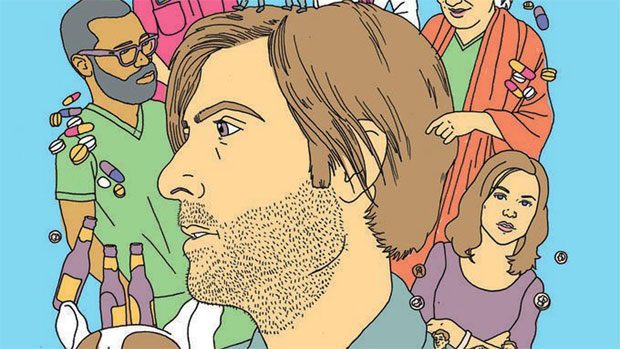 Published on May 18th, 2016 | by Natalie Salvo
7 Chinese Brothers DVD Review
Summary: "7 Chinese Brothers" tries too hard to be cool and indie and instead seems like it is merely forgetful and pointless dirge.
There's a joke in "Wayne's World" about the main character having a large collection of name tags and hair nets. In "7 Chinese Brothers" the filmmakers have taken that scene as inspiration and dragged it out into a 76 minute movie.  The film is a slacker-driven, character study that seems as aimless as its leading man.
The film is written and directed by Bob Byington and stars Jason Schwartzman. The latter seems to be playing a rather similar role to his previous one in "Listen Up Philip". In "7 Chinese Brothers" Schwartzman plays Larry, a man child and alcoholic who is fired from the restaurant he works at because he is caught stealing. As payback he decides to key a colleague's car and somehow he manages to blag his way into another minimum-wage paying job at Quick Lube.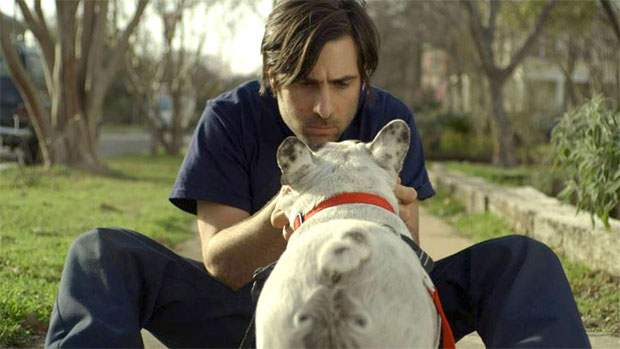 Larry settles into a monotonous everyday existence at the car mechanic. He is a lonely guy who has a bull-dog named Arrow for company (the actual dog belongs to Schwartzman and he is arguably the best actor here). Larry is also besotted with his no-nonsense manger, Lupe (Eleanore Pienta) and he has no living family members save for his sharp-tongued grandma (Olympia Dukakis who is so much better than this). The latter lives at a care home where Larry visits her frequently (but these social calls are also a way for Larry to replenish his drug supply thanks to a helpful nurse (TV On The Radio's Tunde Adebimpe)).
It is hard for the audience to really care or root for such a loser. Larry is unemployable and unqualified and his life is so tedious to watch. It's hard to be invested in a film with such one-sided conversations and such a flimsy and light-weight plot, especially when this character study is about such an unlikeable guy and his pointless journey to nowhere. The special features are also rather uninspiring and include a short Q&A with Schwartzman, Adebimpe, Byington and Arrow the dog.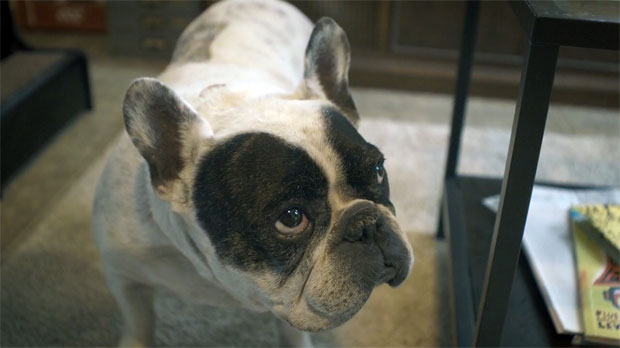 This film is named after an old R.E.M song but the comparisons stop there. "7 Chinese Brothers" is ultimately a silly film with a name that doesn't fit. It tries to be cool and indie with a good score courtesy of Vampire Weekend's Chris Baio and cameos by Ben Kweller, Alex Karpovsky of "Girls" and Alex Ross Perry. But this all seems like its pure style and no substance. In all, "7 Chinese Brothers" is an offbeat film that is too forgetful and lacking to really cut through.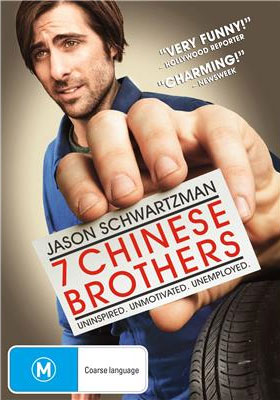 DVD Details
Director – Bob Byington
Actors – Jason Schwartzman, Olympia Dukakis, Tunde Adebimpe, Eleanore Pienta
Film Genre – Comedy
Label – 20th Century Fox
Audio – English (Dolby Digital 5.1)
Running Time – 76
Aspect Ratio – 1.78:1
Region Coding – 4
TV Standard – PAL
Rating – M
Year of Release – 2015
Primary Format – Movies/TV – DVD