Documentary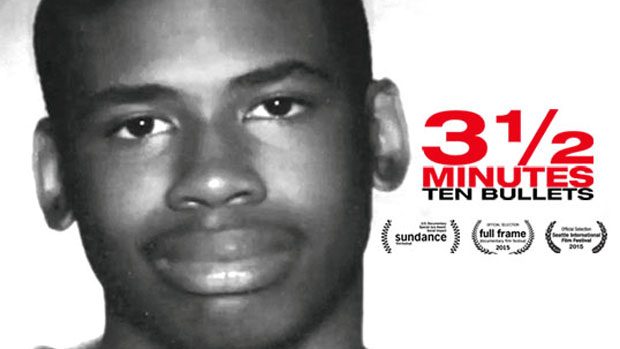 Published on June 15th, 2016 | by Tory Favro
3 1/2 Minutes Ten Bullets DVD Review
Summary: 3 1/2 Bullets Ten Minutes is an engaging documentary and regrettably is perfect timing to the recent Orlando tragedy
3 1/2 Minutes Ten Bullets is an utterly fascinating look at the case that made world headlines. Michael Dunn, a middle aged man unleashed 10 bullets into a vehicle at a gas station killing 17 year old Jordan Davis. After his arrest the next day, Dunn claimed he acted in self-defence. The reason for the killing that rocked the world? Loud music.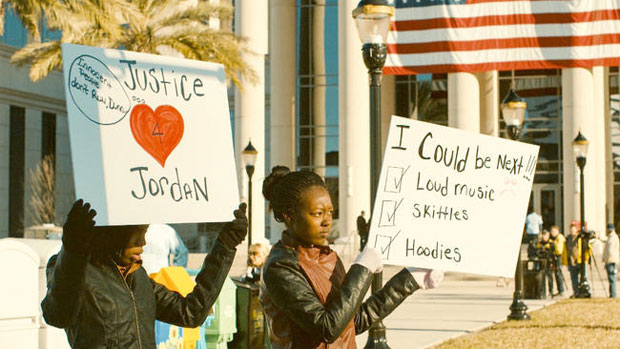 Director Marc Silver has constructed a compelling documentary focused on the night of the killing, actual courtroom footage that will have you captivated, and the efforts of both the prosecution and defence as they battle it out in court. This is a case that even if you already know the outcome, I dare you to look away. I certainly know I couldn't.
There are so many underlying factors in the case, from Dunn's self-defence plea, to the law in Florida that allows force to counter force, to the very words that are spoken on the stand, and most of all the ugly face of racism that seems to be at the heart of the killing in the first place.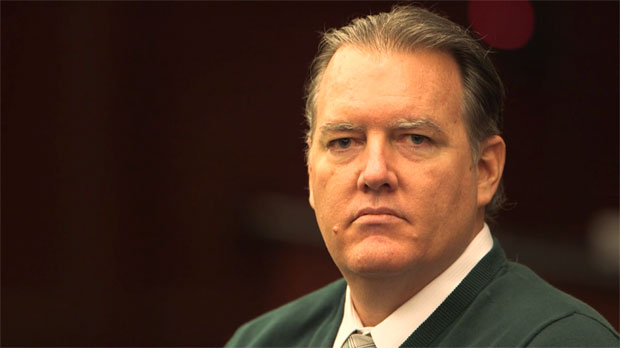 3 1/2 Minutes… is a powerful piece of film. I'm not sure even where to start when it comes to how absurd I found Dunn's self-defence plea. The title of this film says it all. Every element of his claims were a thing of fraudulence that were not backed up in a manner that any sane person would accept. And when it came to his reliance on his fiancé to support these notions on the stand… well let me just say you will have to watch it to believe what I'm talking about.
Video, Audio & Special Features
The DVD video and audio quality is what you could expect when watching courtroom footage though it is edited perfectly to add to the drama of what is happening on the stand. Silver does a masterful job in ensuring the pace doesn't slow down and the information keeps on coming at a good rate, but never so fast you cannot keep up.
In terms of extras, the disc is nicely rounded with a Q&A with Marc Silver and Ron Davis, however the winning part of this are the police interviews with Michael Dunn and his partner Rhonda Rouer. Please make sure you watch these after the feature as it will highlight even more what you see in the film.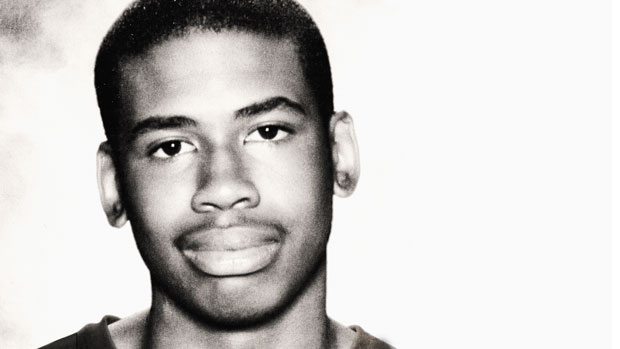 Final Thoughts?
I would totally suggest you check this disc out. It's well put together in terms of both information and education and makes for a thoughtful study of underlying issues in America, whilst still showing respect for young Jordan Davis and his parents.
Very well done!
DVD Details

Director – Marc Silver
Film Genre – Documentary
Label – Madman Entertainment
Audio – English (Dolby Digital 5.1)
Running Time – 95
Region Coding – 4
TV Standard – PAL
Rating – M
Year of Release – 2015
Primary Format – Movies/TV – DVD