XBox 360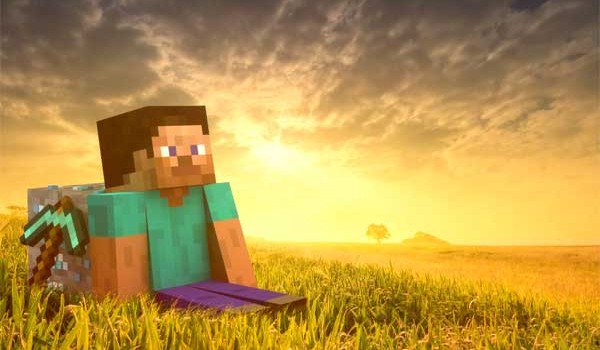 Published on September 5th, 2014 | by admin
Xbox Newsbeat 5/9/2014
Minecraft: Xbox One Edition Available Today
Kick off your weekend with Minecraft: Xbox One Edition
Minecraft enters the next generation with the release of Minecraft: Xbox One Edition (PG), available Friday, Sept. 5 for download in the Xbox Store. Owners of Minecraft: Xbox 360 Edition can upgrade for just $6.65 AUD, or new players can download the full game for $26.95 AUD. All downloadable content players have purchased for the Xbox 360 Edition is available free for re-download on Xbox One. With worlds up to 36 times larger than on Xbox 360, now there's an even bigger canvas to create on. Transfer your favourite Xbox 360 worlds and content to the Xbox One Edition so you won't lose your creations. Join a community of 13-million-plus Minecraft fans on Xbox Live that are continually laying down imaginative creations. And, with the widest range of downloadable content on console, you'll never run out of new worlds to explore with four player split-screen on one console or up to eight players over Xbox Live. Xbox is about giving players a choice – even in how you buy your game. Starting Friday, players can purchase and download the Minecraft: Xbox One Edition upgrade or full game from the Xbox Store with either a credit card or an Xbox Gift Card purchased at retail. Later this month, select retailers will sell the full game Digital Download Code and the full game packaged disc will be on retail store shelves globally this holiday, just in time for gift giving. Whether you're a veteran Minecraft player continuing your journey or a new member of the community, you'll be able to kick off your weekend with Minecraft: Xbox One Edition.
For more info and a range of media assets, please visit the Xbox Wire.
Xbox Live Gold Members Can Play Forza Motorsport 5 Free This Weekend on Xbox One
The latest entry in the highest-rated racing franchise of the past decade
As we gear up for the launch of Forza Horizon 2 on Oct. 2, we're excited to announce that all Xbox Live Gold members can enjoy Forza Motorsport 5 for free this entire upcoming weekend. Beginning at 5:01 p.m. AEST, Friday, Sept. 5 through 4:59 p.m. AEST, Monday, Sept. 8, Gold members in Xbox One markets can play the newest entry in the highest-rated racing franchise* of the past decade, Forza Motorsport 5, in entirety and for free. The Forza Motorsport 5 weekend will allow you to check out the full Forza experience with special in-game challenges, play against others online and build your achievements and Gamerscore. Throughout the weekend, you will have the chance to compete in a special multiclass endurance in-game race event, Grand Tour of Prague. Complete this endurance event and drive at least 130 miles in the race to earn a new title and badge for your Forza Motorsport 5 profile. After the weekend, you'll have the option to purchase the game online from the Xbox Store or visit your favourite retailer and continue playing. You will also get to keep your Gamerscore and achievements earned while playing, so invite your Gold friends to play and see who has the best driving skill. Forza Motorsport 5 is a cinematic automotive journey starring the world's greatest cars and tracks, created for gamers and racing fans alike, only available on Xbox One. The game features an entirely new graphics engine, 16-car multiplayer races, Drivatar opponents, cloud-powered gameplay, and hundreds of cars perfectly recreated in stunning 1080p and 60fps.
For more info and a range of media assets, please visit the Xbox Wire.
Start the Party Today with Dance Central Spotlight
Step up for your turn in the spotlight!
As trailblazers in the rhythm game genre, developer Harmonix has proven time and again that no one's better at getting a party started. Starting today, they're bringing the party to Xbox One. Available as a digital download from the Xbox Store for AUD $13.45, Dance Central Spotlight, the newest game in the award-winning Dance Central series, brings authentic dance routines, chart-topping music and the characters you love exclusively to Xbox One. The core Dance Central Spotlight soundtrack features 10 massive, booty-shaking hits, including:
Avicii – "Wake Me Up"
Cher Lloyd – "I Wish"
David Guetta ft. Sia – "Titanium"
Jason Derulo ft. 2 Chainz – "Talk Dirty"
Kid Ink ft. Chris Brown – "Show Me"
Lorde – "Royals"
OneRepublic – "Counting Stars"
Pharrell Williams – "Happy"
Rihanna – "Diamonds"
will.i.am ft. Justin Bieber – "#thatPOWER"
But the dance floor just gets bigger from there as players can customise their soundtrack with additional songs available in the game's Music Store.
For more info, media assets and the broader list of tracks available to purchase, please visit the Xbox Wire.
Yahoo7 to deliver catch-up TV on Xbox One
Access all your favourite Channel 7 programs on the Xbox One
Yahoo7 this week announced the launch of a new content distribution agreement that will give Xbox users in Australia access to PLUS7's premium content directly from the Xbox One® video game and entertainment system from Microsoft.
The partnership will see the PLUS7 catch-up TV service available as a dedicated application on Xbox One. Using the app, Xbox One owners will be able to access their favourite Channel 7 programs via their console. PLUS7 features some of the best Australian content from Channel 7, including "X-Factor", "My Kitchen Rules" and "Home & Away".
Caroline Casey, Yahoo7 Director of Product and Audience said, "At Yahoo7 we're focused on making our premium content available wherever and whenever users want. This new partnership with Xbox builds on a strategy that allows PLUS7 to reach a new audience of Xbox One owners."
Jeremy Hinton, Xbox Lead for Microsoft Australia, says: "Over time, the Xbox 360 came to be known as the premier entertainment and gaming system, with a fantastic, varied selection of apps for everyone, including movies, TV, music, and more.  With Xbox One, we set out to create an all-in-one solution built for the future that not only has the best games, but the best entertainment and TV experiences together in one place. We are excited to welcome PLUS7 into our great line-up of local and international content available on Xbox One."
PLUS7 is Australia's leading catch-up TV service, averaging 6.5 million streams every month across web, mobile, tablet and devices. PLUS7 offers video streaming of full length episodes as seen on Channel Seven, 7mate and other content partners. The PLUS7 for Xbox app is available now.
For more info or media assets, please feel free to get in touch.
Forza Horizon 2 Car Reveal – Check Out the Week Seven Cars
These rides are not lacking any ability to deliver the thrill of speed on the roads of Forza Horizon 2
The penultimate week of car announcements for Forza Horizon 2 is here, and it's a big one. As we near completing the unveil of the final list of 200 cars available for Forza Horizon 2 on day one, this week we turn our attention to cars and trucks that were built specifically for performance, all of which have been built from the ground up for Xbox One. The Ram Runner is as close to a trophy truck as you will get, the Ferrari GTO begs to be cruised, and, when you are talking American Muscle, the Camaro SS walks the walk like few others can. As you can see, these rides are not lacking any ability to deliver the thrill of speed on the roads of Forza Horizon 2 upon its release on 02 October.
The latest cars to be announced include:
2013 Ram Runner
1984 Ferrari GTO
2012 Jaguar XKR-S
1969 Chevrolet Camaro SS Coupe
And many, many more!!
For more info, media asDear Andrew,sets and the latest list of cars announced to date, please visit the Xbox Wire.