News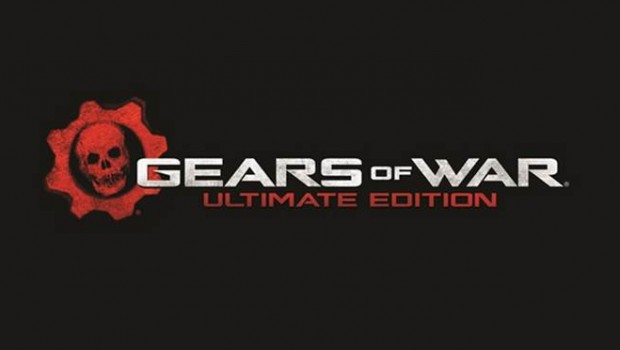 Published on July 24th, 2015 | by Admin
Xbox Newsbeat 24 July 2015
"Gears of War: Ultimate Edition" Goes Gold, Digital Pre-download Now Available
Great news for all "Gears" fans from The Coalition 
To celebrate, the studio has shared a behind-the-scenes look the development of the game, digital pre-order and pre-download details, as well as the fully recreated opening cinematic to help fans get ready for the game's release on Aug. 25.
Pre-order and Pre-Download Starting Today
"Gears of War: Ultimate Edition" is now available for pre-order and pre-download. Fans who can't wait to jump into the action on Aug. 25 can visit the Xbox Store to pre-order and pre-download the Standard and Deluxe Editions of "Gears of War: Ultimate Edition," so that it's ready to go when the game releases. Those who pre-order will also receive exclusive bonus skins and characters including:
Standard Edition ($49.95 AU) – The landmark original "Gears of War" returns, offering a full digital game download, plus pre-order bonus items including the Adam Fenix and Civilian Anya multiplayer skins and Animated Imulsion Weapon Skin for use in multiplayer matches.
Deluxe Edition ($89.95 AU) – The ultimate "Gears" experience. On top of the Standard Edition items, the Deluxe Edition also includes the Deluxe Weapon Skin Pack featuring 10 different Animated Weapon Skins and 36 standard Weapon Skins, as well as the Civilian Marcus Fenix and Aaron Griffin multiplayer characters.
New Opening Cinematic Video
Catch a preview of what's to come in "Gears of War: Ultimate Edition" by watching the opening cinematic, debuted by The Coalition today. In the video, Emergence Day sets in motion a brutal war that would both shatter humanity and forge a valiant band of heroes. Revisit the explosive events that led to the beginning of "Gears of War" in this opening cinematic.
Special Behind-the-Scenes Look at "Gears"
Each week starting today through launch, GearsofWar.com will feature a series of new videos on "Remastering 'Gears of War'" with behind-the-scenes footage leading up to the game's release. Check out this week's instalment where fans can get an insider look at how the original "Gears" was ushered into the modern age – painstakingly remastered in 1080p, modernized for Xbox One with 60 frames-per-second competitive multiplayer, and loaded with new content including five campaign chapters never released on Xbox. 
For more details on "Gears of War: Ultimate Edition," make sure to check out the Xbox Wire. 
Xbox at gamescom 2015: Everything You Need to Know
Less than two weeks! 
Team Xbox will soon be making its way to Cologne, Germany for gamescom 2015 and today, we're excited to share more specific details about Xbox activities.
Here's a quick overview:
The Xbox gamescom 2015 Briefing starts on Tuesday, August 5 at 12:00 a.m. AEST and you can stream it live on Xbox One, Xbox.com, Xbox 360, and your Windows Phone. You can download the Xbox Live Events Player app today on the consoles and Windows Phone so you're ready to roll on August 5.
We'll have special guest stars and industry elites on the Xbox Daily: LIVE @ gamescom show, which covers everything Xbox happening at gamescom – breaking news, exclusive announcements, trailer reveals, game demos, and interviews with game creators. The show will air on Thursday and Friday– August 6 and 7 – beginning at 2 a.m. AEST You can stream them live on Xbox One and Xbox 360 consoles, or on your desktop or mobile device via Xbox.com.
On Friday, August 7, the "Halo 5: Guardians" Invitational by ESL invites fans to receive an exclusive first look at high-stakes Arena gameplay, pitting four top teams against one another in heart-pounding 4v4 combat.
We're gearing up for an exciting gamescom! Stay tuned to the Xbox Wire for more.
Face the Rolling Hills of Lime Rock Park with Ford's Finest in the Forza Garage
It's Ford Week!  
Before we get into week four of the Forza Garage – what we are calling "Ford Week" since we are announcing a long list of incredible rides from one of America's most exciting and prestigious automakers – let's talk about our latest track announcement for "Forza Motorsport 6."
At E3, we announced a number of new environments that are part of the 26 locales you'll be able to race in Forza 6 – Rio de Janeiro, Daytona International Speedway, Watkins Glen and Brands Hatch. Today, we bring you Lime Rock Park.
Lime Rock Park
Nestled in the hills of New England, this gloriously serene setting has been a home to motorsport since 1957. While its rolling hills and dales may appear simplistic, mastering their complex camber and radii is something great drivers from every racing discipline have struggled to achieve for decades. The 1.5 miles of racing surface at Lime Rock was engineered with the help of Cornell Aeronautical Labs using scientific and highway-safety principles. The track's six right-hand corners and single left-hand turn are deceptively fast, and its track width is utterly unforgiving. Heading uphill, you enter turn five blindly, so it will take time to master your turn in and braking. Nearly all the racing greats have tread here, from Paul Newman to Stirling Moss. Everything with wheels from stock cars to Formula 5000 have fought for victory or suffered in defeat on this American treasure. Now you can experience its challenge and majesty in "Forza Motorsport 6."
This week, we also introduce a bevy of Fords to the line-up you will have the chance to experience on Sept. 15. Racing's influence on Ford's iconic cars is only matched by the automaker's impact upon racing itself.
1981 Ford #2 Zakspeed Racing Capri Turbo
Raw, brutal and beautiful define the beast that is the #2 Zakspeed Racing Capri Turbo. This Deutsche Rennsport Meisterschaft-era silhouette racer kept Ford in the racing headlines following its besting of Ferrari at Le Mans in the 1960s and Formula One triumphs in the 1970s. Every element of the #2 Capri is dramatic – from its mammoth wheel arches that house bespoke cooling to its massive aero package from nose to tail. While the overall form of the Zakspeed Racing Capri resembles its road-going counterpart, that shape is where the similarities end. The #2 Capri's overall height barely reaches the production car's door sill and underneath the Kevlar-reinforced plastic body panels is an aluminium spaceframe. It's powered by a fire-breathing monster of an engine that's capable of reaching more than 9000 rpm. The engine suffered massive turbo lag – indicative of the era – but repaid its pilot with spectacular force under full boost. This icon of racing is not for the faint of heart, waiting to either bite your backside or blow your mind. Tread with caution, but enjoy every minute of the ride.
1969 Ford Boss 302
The 1969 Boss 302 is a legend of Trans-Am racing, built by Ford to compete against the scourge of GM victories. It was driven by the likes of Parnelli Jones and temporarily turned the tables in Ford's favour in the 1970 season. This free-breathing old school V8 was capable of much more than controlled terror in a corner – in fact, it was downright sporting. Car & Driver Magazine called it "the best handling Ford to ever come out of Dearborn." It may have been rated at 290 horsepower, but everyone knew upon driving it there were much closer to 400 ponies under the hood. With less than 2,000 built in 1969, the Boss 302 is the perfect competitor in any race of American steel.
For a closer look at rest of the rides we're welcoming to the Forza Motorsport 6 garage today, please visit the Xbox Wire.
New Xbox Features on Xbox One and Windows 10
We're rolling out new and improved features on the Xbox App on Windows 10 
We're just days away from the launch of Windows 10 and we couldn't be more excited to share that starting today, game streaming is being enabled for all Xbox One owners with a Windows 10 PC or tablet! Also, as part of our effort to bring Xbox Live and some of the most popular Xbox experiences to Windows 10, these improved features on the Xbox App on Windows 10 will give you better access to your gaming world across devices.
Game Streaming from Xbox One
We're taking the game streaming function on Xbox One, as announced last month, out of preview and expanding it to everyone who owns an Xbox One and has a PC or tablet with Windows 10. This means you can play the great library of games you've built for Xbox One on your Windows 10 PCs when you're not in front of your console. To get started, on your Xbox One console, go to Settings > Preferences > Allow game streaming to other devices and then install the latest version of the Xbox app on your Windows 10 PC or tablet.
In the Xbox app on Windows 10, select Connect > + Add a device from the menu on the left side of the app, then select your Xbox One console. Attach a wired Xbox 360 or Xbox One controller to your Windows 10 PC or tablet. Then, go to Home > Recently Played to select an Xbox One game and then select Play from Console to start your streaming session. Another way to do this is to simply select your Xbox One console under Home > Game Streaming in the Xbox app to take full control of your Xbox One console from your Windows 10 PC. A notification will appear on your Xbox One that a game streaming session was started by a specific user. During game streaming, the Xbox One console will appear "in use" as though the person streaming was in the room.
Xbox App on Windows 10
We're ramping up more gaming and social features on the Xbox App on Window 10, too, giving you more and better ways to access your gaming world and connect with your friends and the Xbox Live community. New features available in the July release of the Xbox app include:
Party Chat –This enables you to start a party chat with your Xbox friends across Xbox One and the Xbox App on Windows 10.
My Games – The app will support automated discovery of Windows Store games and a large number of older non-Windows store PC games so they get added automatically to your game collection within the Xbox app upon first launch.
Home – We updated Home to enable easy access to Game streaming and allow quick launch of a game from the recently played list.
Profile – You can choose to use your Avatar or gamerpic to be displayed to your Friends. Additionally, you can easily customize your Avatar, change your gamertag, gamerpic, and user color, and update your name sharing settings in one place under Customise.
Share with your friends – Coming in the July release, you can upload your local game clips and screenshots for Windows store games to your shared collection on Xbox Live.
Xbox Avatars – We are updating the Avatars app, so you can use the "Take a photo" feature and save a specific Avatar photo as your gamerpic.
Day One Experience – For PC owners that are new to the Xbox ecosystem, we are adding a feature to the Xbox app to help you create a new account, get a gamertag, and then land in a basic user experience that helps you get started finding games, earning achievements and using your activity feed.
You will need to be running the latest build of the Windows 10 on your PC, then the Xbox app on Windows 10 should automatically update to the new version when it becomes available in the Windows Store.
For a closer look at the updates, please visit the Xbox Wire.