3DS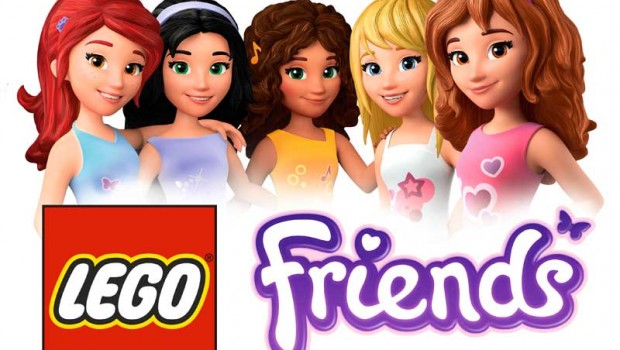 Published on November 27th, 2013 | by admin
WARNER BROS. INTERACTIVE ENTERTAINMENT, TT GAMES AND THE LEGO GROUP ANNOUNCE THE LAUNCH OF LEGO® FRIENDS
Give the Gift of Friendship with the All New LEGO Friends Videogame Available for Nintendo 3DS
November 27, 2013 –Warner Bros. Interactive Entertainment, the LEGO Group, and TT Games in partnership with Hellbent Games today launch LEGO® Friends for the Nintendo 3DS™.   The latest LEGO videogame adventure is based on the popular LEGO Friends collection of building sets, providing a fun adventure that allows players to express their imagination and creativity.
"We are pleased to bring to life the imaginative and vibrant world young girls have come to enjoy from their LEGO Friends toy sets," said Tom Stone, Managing Director, TT Games. "Now, they can interact with their favourite LEGO Friends characters, join them on fun adventures, while expressing their and creativity as they play."
In LEGO Friends, players visit Heartlake City, playing the role as Olivia's cousin who, with Olivia, joins other LEGO Friends like Mia, Stephanie, Emma and Andrea on fun adventures.  Throughout the game, players will complete a variety of activities, such as rescuing a wounded fawn, practicing their soccer skills, choreographing dance routines and training pets. Each of these activities builds the level of friendship with each LEGO Friend the player encounters.  The ultimate goal of the game is to become a "True Friend" with each of the LEGO Friends, while exploring and uncovering all of the secrets, badges and rewards in the amazing city of Heartlake.
Using an interactive map, players can explore Olivia's House, Heartlake High, Main Street, Clover Meadows and Heartlake Marina, all of which are based on the LEGO play theme.  Players can further explore and enjoy total freedom in each core area by visiting the Karate Dojo in Heartlake High, the Rehearsal Studio on Main Street, the Riding Camp in Clover Meadows or the Dolphin Cruiser in the Marina to collect items, play mini-games, complete tasks, solve puzzles, and build objects from piles of LEGO bricks found throughout the game. They will also collect and unlock new pets, each with a unique ability, that helps players solve puzzles and access new areas to explore.  Heartlake City is filled with exciting activities, such as rescuing a dolphin and teaching them tricks and discovering hidden pirate treasures with a secret map.
LEGO Friends also gives players the opportunity to express their individual style and personality through various customisation options. Players will be able to pick their character's outfits, hairstyles, and accessories, select a pet or design and personalize their character's bedroom.
LEGO Friends is now available for Nintendo 3DS for the suggested retail price of $49.95 and is rated "G" for everyone.  For more information, please visit: https://www.facebook.com/LegoFriendsVideoGame