Comedy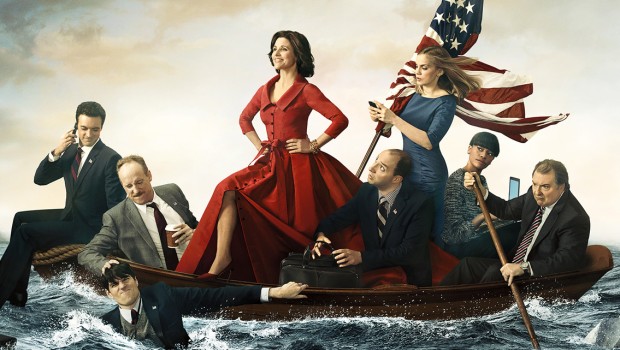 Published on April 27th, 2015 | by Sean Warhurst
Veep: The Complete Third Season DVD Review
Summary: Veep is one of the sharpest and most astute programs to come out of the U.S in recent times, standing comfortably shoulder to shoulder with Lannucci's other classic works.
The latest brainchild from Armando Iannucci (The Thick of It, The Day Today), Veep is a hilariously on-point political satire starring Julia Louis-Dreyfus (Seinfeld) as Selina Meyer, Vice President of the United States and the namesake of the titular Veep.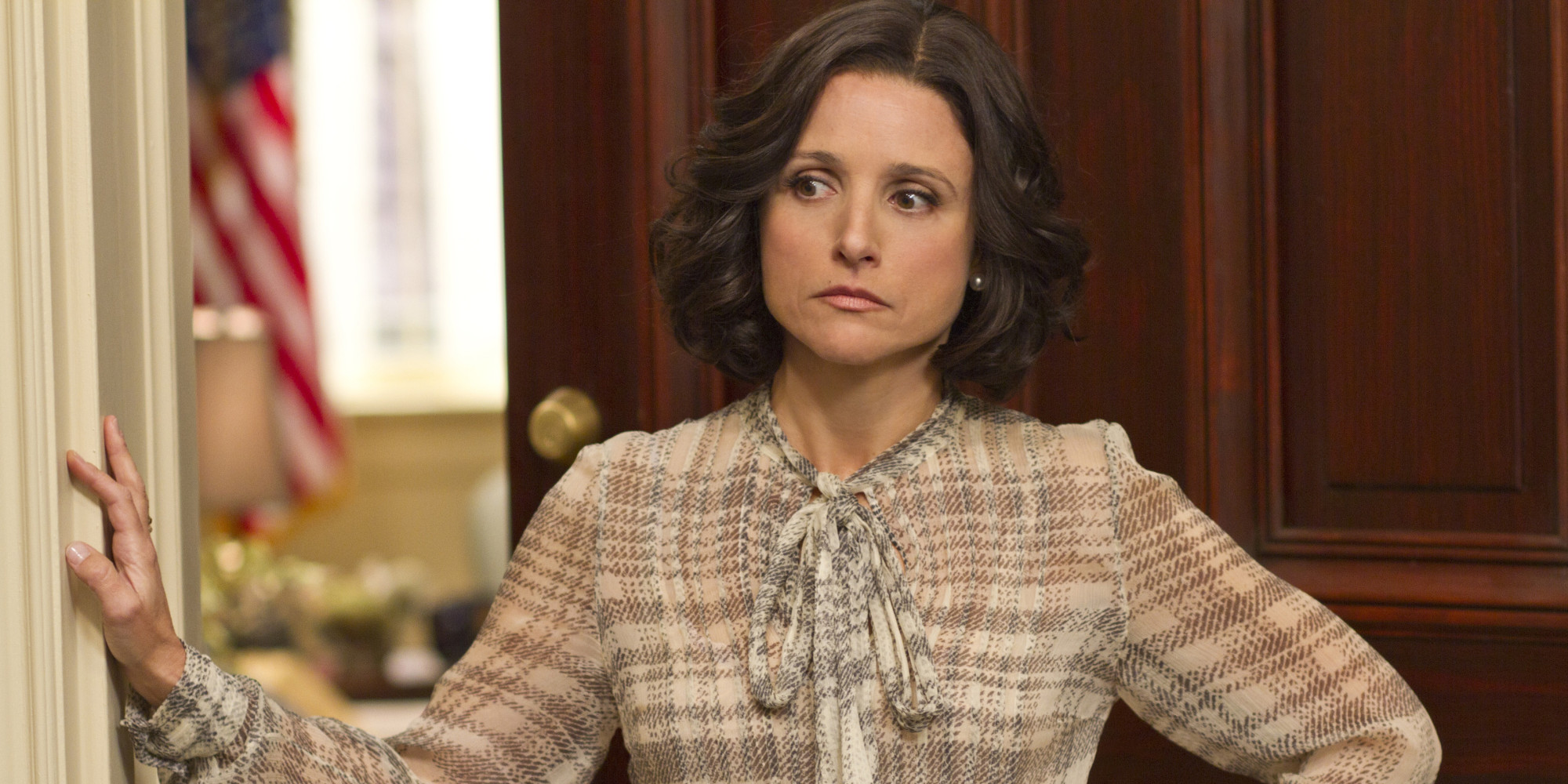 Taking great delight in skewering the political machine, much like The Thick of It, Veep's third season follows Selina and her staff (Featuring Arrested Development's Tony Hale and Anna Chlumsky, who some readers may remember from the My Girl films) as they scramble to prepare Selina's campaign for presidential election after it's discovered that the Commander in Chief would not be sitting for reelection.
This extra pressure and added commitment understandably puts immense strain on the affairs of our protagonist as she attempts to raise her profile in the public eye, leading, inevitably, to some pretty dang hilarious scenarios. Throughout the season Selina and her staff participate in a drug bust and journey to London for a political conference whilst also contending with internal issues such as the struggle between two employees for the position of campaign manager.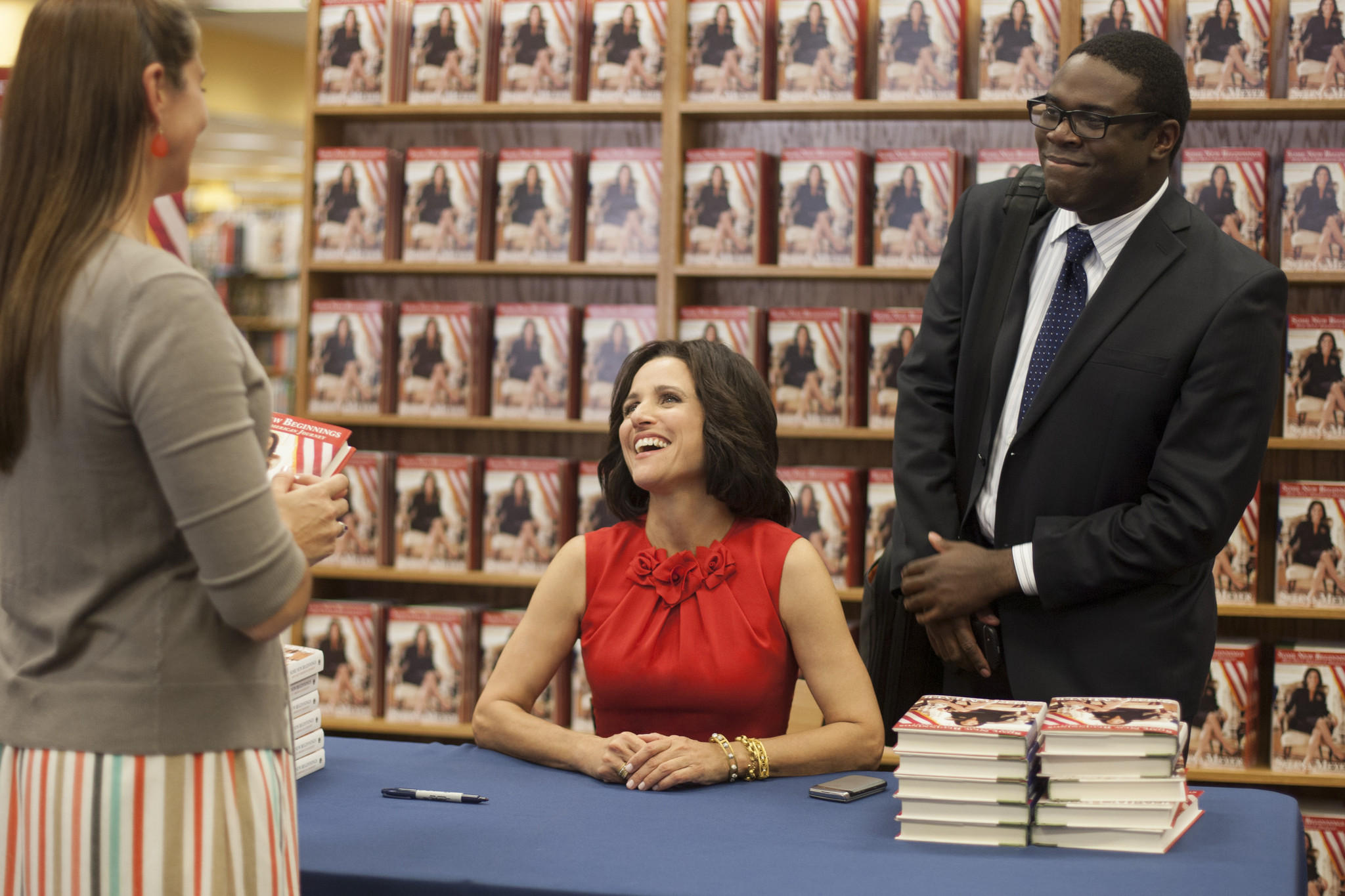 Although the series synopsis can sound a little dry, particularly given the esoteric subject matter, rest assured that Veep is consistently side splitting throughout, featuring some of the sharpest writing and gags to come out of a U.S comedy series; if you're familiar with Iannucci's previous works, most notably The Thick of It and the film version In the Loop, then you'll definitely enjoy what Veep has to offer, with none of the acerbic and sly satirical wit of its creator becoming diluted due to its shift in focus to U.S politics.
With the role of Selina Meyer Julia-Louis Dreyfus may have finally shaken off the typecasting that followed her after the end of Seinfeld, and her confident performance is bolstered by a capable supporting cast that serves to give the series the sense of a tight character ensemble piece rather than simply relying on Louis-Dreyfus to chew the scenery.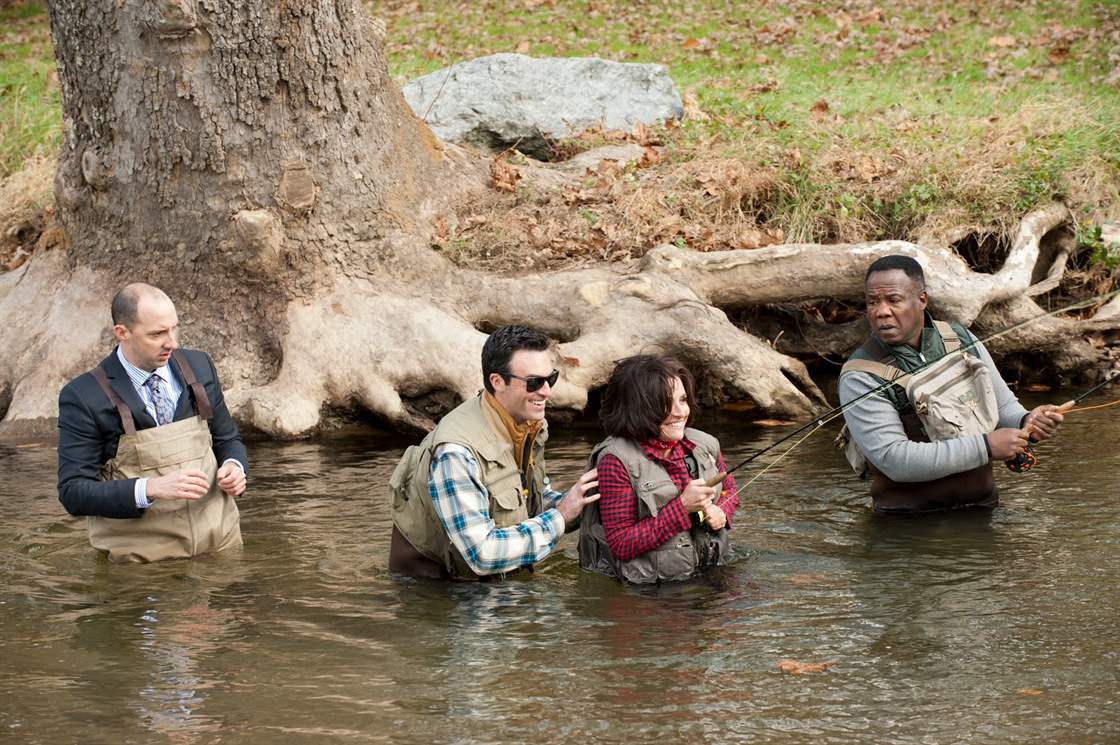 Selina's focus on becoming POTUS goes some way towards changing the dynamic of the show, showing a much more focused, albeit still bumbling, Selina with a definitive endgame in sight as she struggles to navigate her home life and the political crises that seem to be unrelentingly ailing her. The series takes a few twists and turns here and there but never veers too wildly off course, with each development coming off as a natural result of the events that preceded it rather than simply as a plot contrivance intended to throw a spanner into the works.
Veep: The Complete Third Season comes to DVD with a solid transfer that offers the best visual and auditory experience the format offers. The image is as clear and defined as possible and there are no noticeable artefacts present, making for a strong and consistent picture throughout the ten episodes included. Audio comes presented via Dolby 5.1 HD Master Track that, whilst not exactly showcasing the peak capabilities of a sound system due to the series' subdued nature, offers a clear and finely mastered listening experience that nicely accentuates the quality of the visual component.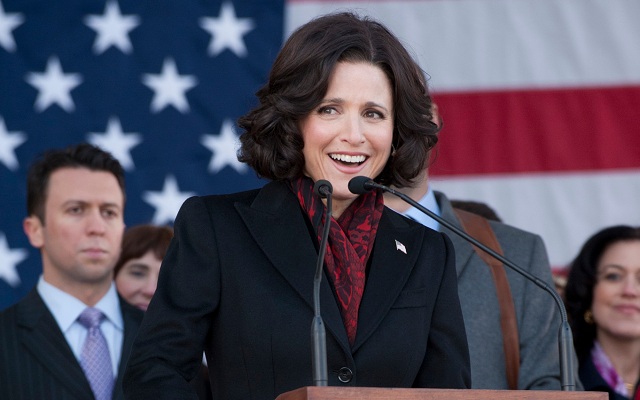 Episode Listing:
Some New Beginnings
The Choice
Alicia
Clovis
Fishing
Detroit
Special Relationship
Debate
Crate
New Hampshire

Special Features
Veep: The Complete Third Season has a small, if disappointingly slight, selection of extras for fans to peruse. The most informative supplemental feature would have to be the four audio commentaries included on select episodes, featuring Louis-Dreyfus and a rotating roster of cast and crew members. Engaging and humorous, these conversational pieces offer to shed a bit of light on the personalities of those that work upon the show as well as the occasional tidbit of production info.
Also included is an eighteen minute collection of deleted scenes excised from each episode (Aside from the season finale) that vary in quality but overall offer up a slew of bonus laughs. There's also an incredibly brief featurette focusing on the Governor of Maryland's visit to the set of the show.
List of Features:
Audio Commentary on select episodes with cast and crew (Special Relationship, Debate, Crate and New Hampshire)
Deleted Scenes (18:18)
Governor's Visit (2:56)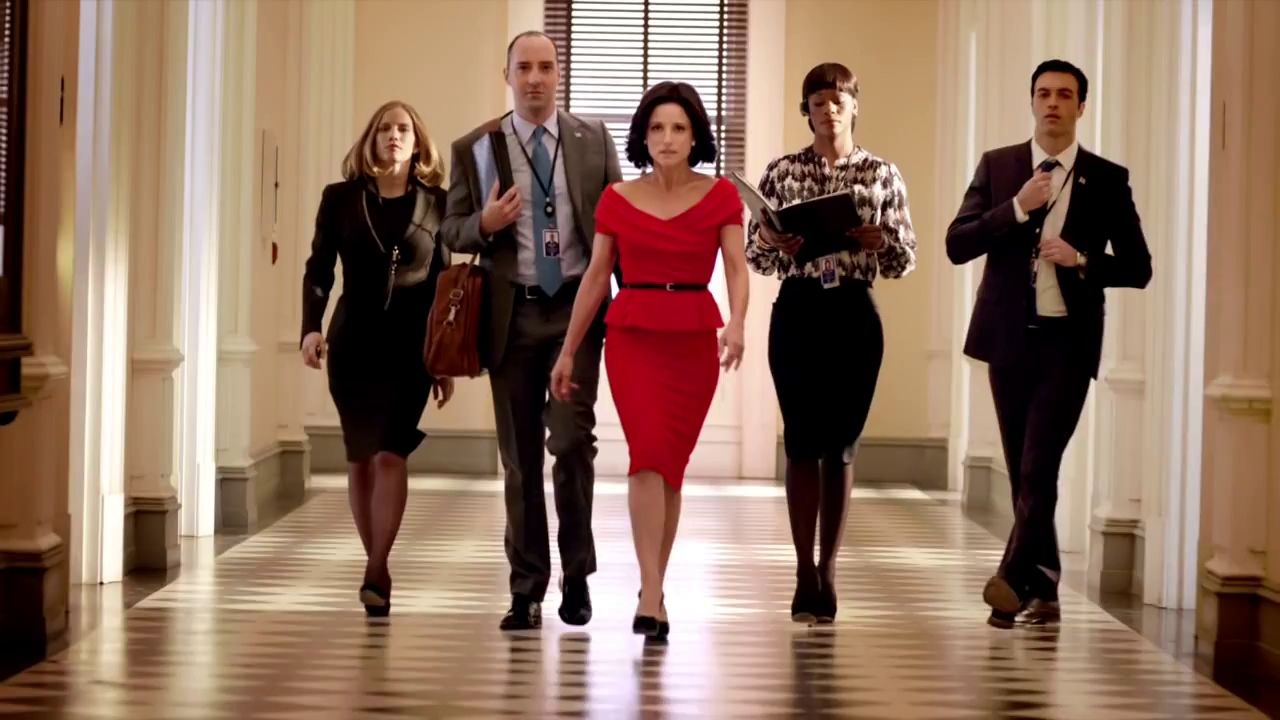 Final Thoughts
Overall, if you're a fan of political satire or intelligently scripted comedy in general then Veep will definitely appeal to you. This, its third season, is easily Veep's strongest collection of episodes thus far and only serves to bode well for the future of the series. Featuring a career resurgence from Dreyfus, Veep is one of the sharpest and most astute programs to come out of the U.S in recent times, standing comfortably shoulder to shoulder with Iannucci's other classic works.
If you've yet to experience the show then season one is obviously the logical starting point but if you're currently a fan then this release is a must buy.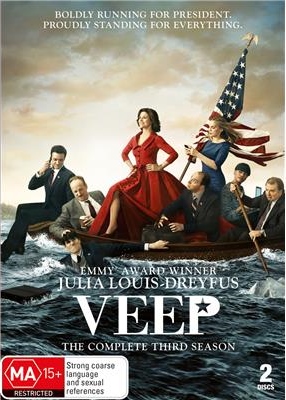 Actors – Julia Louis-Dreyfus/Anna Chlumsky/Matt Walsh/Tony Hale/Reid Scott/Timothy Simons/Sufe Bradshaw
Film Genre – TV Comedy
Label – HBO
Audio – English (Dolby Digital 5.1)
Subtitles – English
Running Time – 270 Minutes
Aspect Ratio – 1.78:1
Region Coding – 4
TV Standard – PAL
Rating – MA15+
Year of Release – 2014
Primary Format – DVD
Reviewer – Sean Warhurst