Action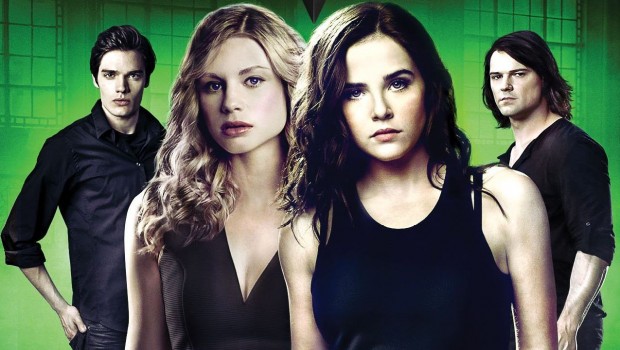 Published on June 4th, 2014 | by admin
Vampire Academy – July 3, 2014
Universal Sony Pictures Home Entertainment is releasing Vampire Academy – available to own on Blu-ray ™, DVD and Digital with UltraViolet ™.
Directed by Mark Waters (Mean Girls, Freaky Friday) and written by Daniel Waters (Heathers, Batman Returns) and a cast of young, up and coming talent including Zoey Deutch (Beautiful Creatures), Lucy Fry (Lightening Point) and Sarah Hyland (Modern Family) comes Vampire Academy, the legend of two teenage girls and the troubles they encounter at St.Vladimir's Academy, a hidden boarding high school for vampires. Based on the first book from Richelle Mead's New York Times' best-selling series.
Rose Hathaway (Deutch) and Lissa Dragomir (Fry) are two 17-year-old girls who attend a mysterious hidden boarding school for Moroi (mortal, peaceful vampires) and Dhampirs (half-vampire/half-human guardians). Rose, a rebellious guardian-in-training and her best friend, Lissa – a royal vampire princess have been on the run when they are suddenly captured and returned to St. Vladamir's Academy, the very place where they believe their lives may be in most jeopardy.
They are soon dragged back into the Academy and Moroi society, quickly rediscovering the uncertainty and dangerous hierarchy within it, along with plenty of lies, secrets and rumours. Whilst Lissa struggles to reclaim her royal status, Rose trains with her mentor and handsome love-interest, Dimitri (Danila Kozlovsky), to guarantee her place as Lissa's guardian. Rose will sacrifice everything to protect Lissa from those who intend to exploit her from within the Academy walls and the wicked Strigoi (immortal, evil vampires) who hunt her kind from outside its sanctuary.