Comedy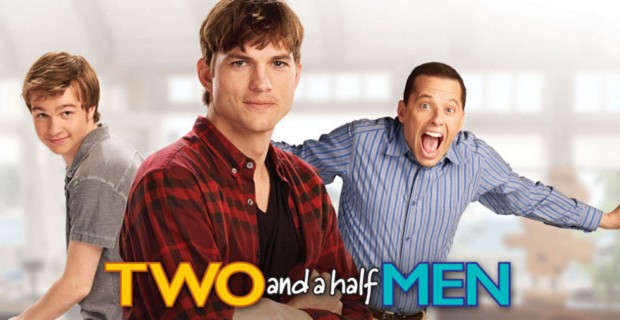 Published on October 27th, 2013 | by Admin
Two and a Half Men the Complete Tenth Season DVD Review
Summary: It's definitely one of the better seasons of Two and Half Men, especially after the departure of Charlie Sheen.
Title: Two and a Half Men the Complete Tenth Season
Distributor: Warner Bros
Running Time: TBA
Rating: M15+
Reviewer: James Wright
When Charlie Sheen went a little nuts during the 8th Season of Two and a Half Men, the network decided to do something drastic about his real-life behaviour and replaced his character on this popular TV comedy series. His character Charlie Harper was "killed" off screen and he was replaced with Walden Schmidt (Ashton Kutcher) who commenced his start in Season 9. They were two polar opposite characters!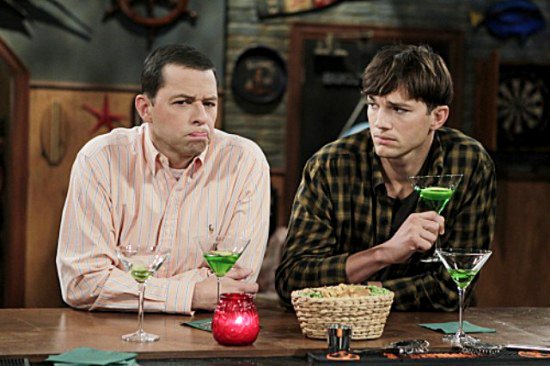 Did the gamble pay off? It kind of did as Kutcher added a new dynamic to the show, especially between actors Jon Cryer (Alan Harper) and Angus T. Jones (Jake Harper). Angus T. Jones also had his own share of bad publicity, especially with his public attack on the show due to his new religious affiliation. Given that, season 9 was a little bit of a mixed bag but now that they have found their mojo, Season 10 is filled with a healthy amount of laughs that make this Kutcher's best season to date.
So here we are again, Season 10 of Two and a Half Men that once again reunited viewers with internet Billionaire Walden Schmidt, his best mate Alan and his son Jake. The series follows a similar thread to previous seasons of embarrassing dates, relationship issues and life in general. The formula works and proves that money does not solve everything, especially for our hapless romantic Walden but boy is it funny to watch!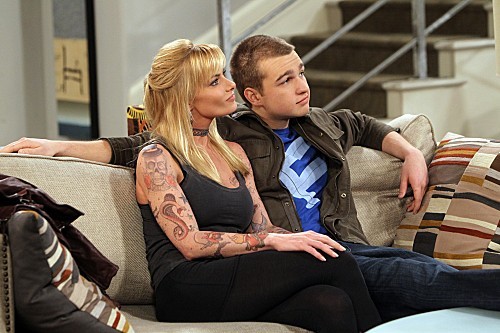 Season 10 of Two and a Half Men begins with Walden attempting to propose to Zoey on birthday which backfires dramatically and leads him to a drug fuelled hallucination love scene that must be seen to be believed. Romance plays a key part to Season 10, especially with guest star Miley Cyrus who plays a close family friend to Walden called Missi. When Walden mistakenly believes that Missi is flirting with him, it leads to a really uncomfortable scene for our comedic protagonist.
Another great moment in Season 10 is seeing Jake bring home an older lady called Tammy (Jamie Pressly) who is not only a tattoo artist but has kids in prison. Alan also has his ups and downs in this series as well but his character as the "straight man" definitely helps put things in perspective, especially with his off again on again relationship with Lyndsey (Courtney Thorne-Smith) who wants to try a threesome.
Season 10 ends on a sad note that sees Jake leaving for Japan due to his military commitments with a hilarious moment between Walden and Stacey (Hilary Duff) that ends the show on a high. It's definitely one of the better seasons of Two and Half Men, especially after the departure of Charlie Sheen.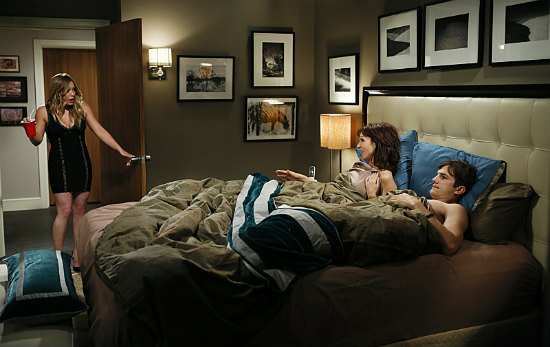 Special Features
Two Manly Men Singing and Dancing
(Behind the scenes with Ashton Kutcher and Jon Cryer in the prodution of the show's first-ever musical number)
Gag Eel
Episode Listing
I Changed My Mind About the Milk
A Big Bag of Dog
Four Balls, Two Bats and One Mitt
You Do Know What The Lollipop Is For
That's Not What They Call It In Amsterdam
Ferrets, Attack
Avoid the Chinese Mustard
Something My Gynecologist Said
I Scream When I Pee
One Nut Johnson
Give Santa a Tail-Hole
Welcome to Alancrest
Grab A Feather And Get In Line
Run, Steven Staven! Run!
Paint It, Pierce It or Plug It
Advantage: Fat, Flying Baby
Throgwarten Middle School Mysteries
The 9:04 From Pemberton
Big Episode. Someone Stole A Spoon
Bazinga! That's From A TV Show
Another Night With Neil Diamond
My Bodacious Vidalia
Cows, Prepare to be Tipped