Action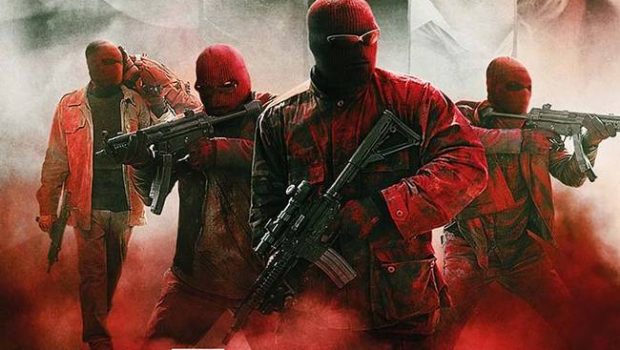 Published on July 4th, 2016 | by Chris O'Connor
Triple 9 DVD Review
Summary: Ex military, cops, criminals... mix them up and what do you get, a whole lot of trouble.
I hadn't realised while watching Triple 9 that it is from the same director as Lawless. I quite like Lawless… Triple 9… I'm not so sure of.
The story begins intensely with a heist… we then find that the people who performed the heist are cops. The heist it turns out is linked to a Russian mob boss and his wife (played by Kate Winslet).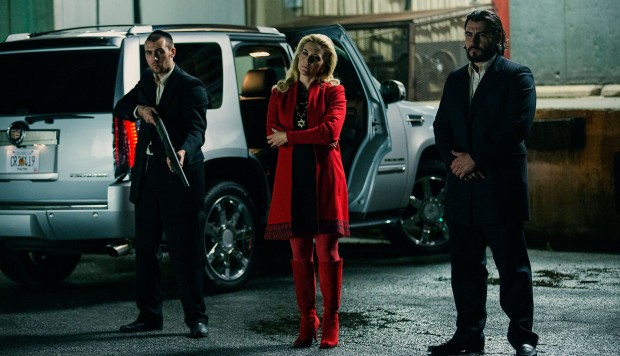 Just after the heist goes down we see a new cop joining the precinct, the nephew of a veteran cop in the department and apparently a former military man. Things get heated when the bad cops are forced into committing one more crime, a heist that involves breaking into a Homeland Security storage facility. Facing the seemingly impossible task of breaking into what is bound to be a heavily guarded and well monitored building, the criminal cops come up with the notion of creating a triple 9 call situation. Triple 9 is supposedly the code for an officer down and will allegedly bring all the cops in the city to the scene as they all want to "bag a cop killer".
So the question is who does the killing, who do they kill and how.
The film is bleak… even with Casey Affleck playing the one character who doesn't seem tainted (his uncle played by Woody Harrelson is a drug user), it is still very dark. Interestingly the Russian mob in Tripple 9 is comprised of orthodox Jews… which seemed odd. Upon further (internet, so take that for what it's worth) research, it seems that indeed at least a portion of the Russian mafia is run by Jewish underworld figures. This has lead some people (one particular reviewer I came across who I won't mentioned) to brand the film as anti-semitic. I can't really comment more on that other than to say that I think nearly everyone in the film is painted as pretty nasty and given most films depict the mafia as either Italian or sometimes Irish it's interesting to see a different group of organised criminals.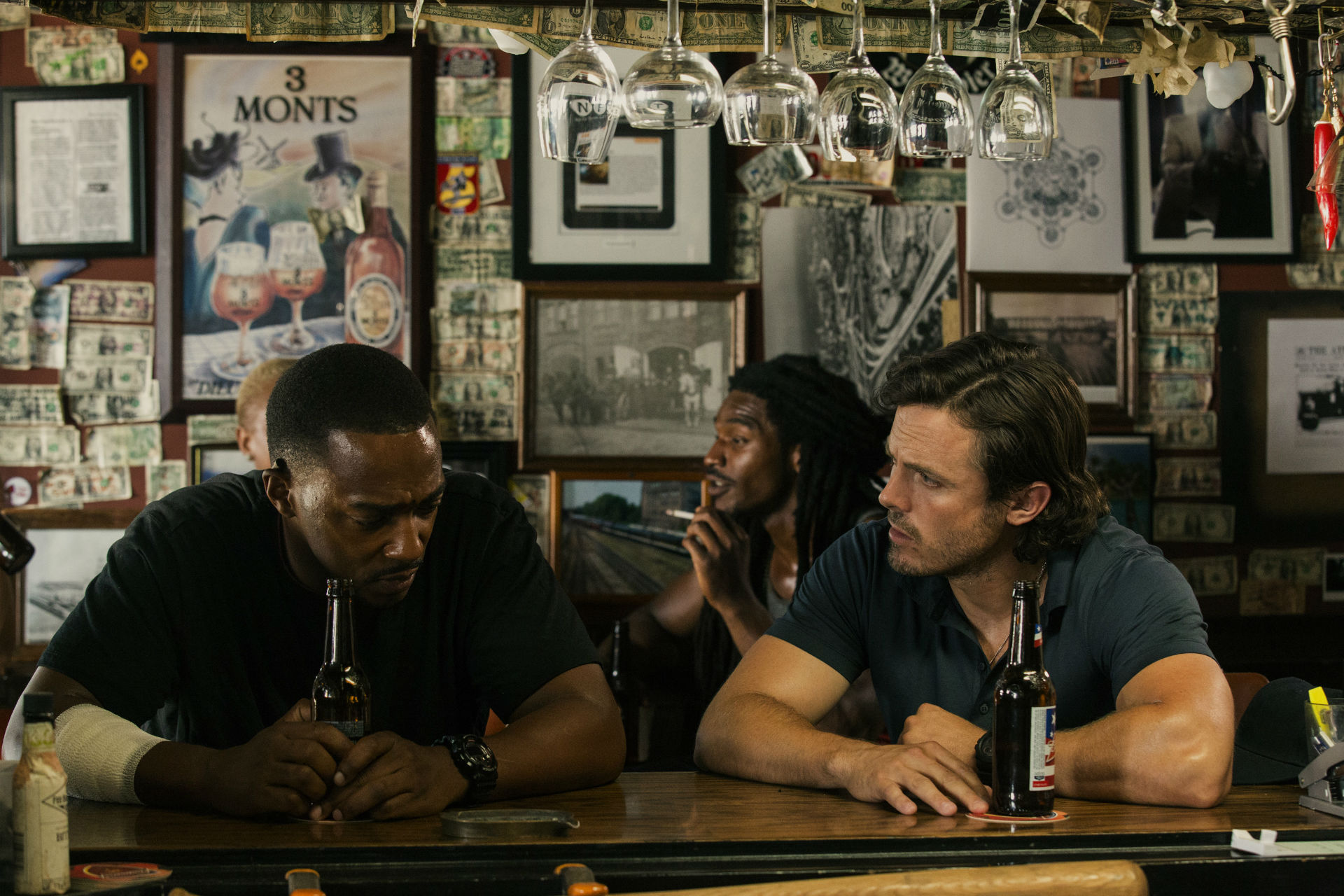 But overall the movie kind of left me feeling a bit… underwhelmed? It didn't really draw me in, it wasn't horrible… I didn't feel like I wanted to switch it off, but at the same time I wasn't glued to my seat wanting to know what was going to happen next. Casey Affleck actually played the only character that seemed like they might get a bit interesting… but even then large back stories are hinted at and barely explored. I think perhaps part of the problem is too many characters, not enough chance to explore any of them with enough depth to really create an attachment or concern for them.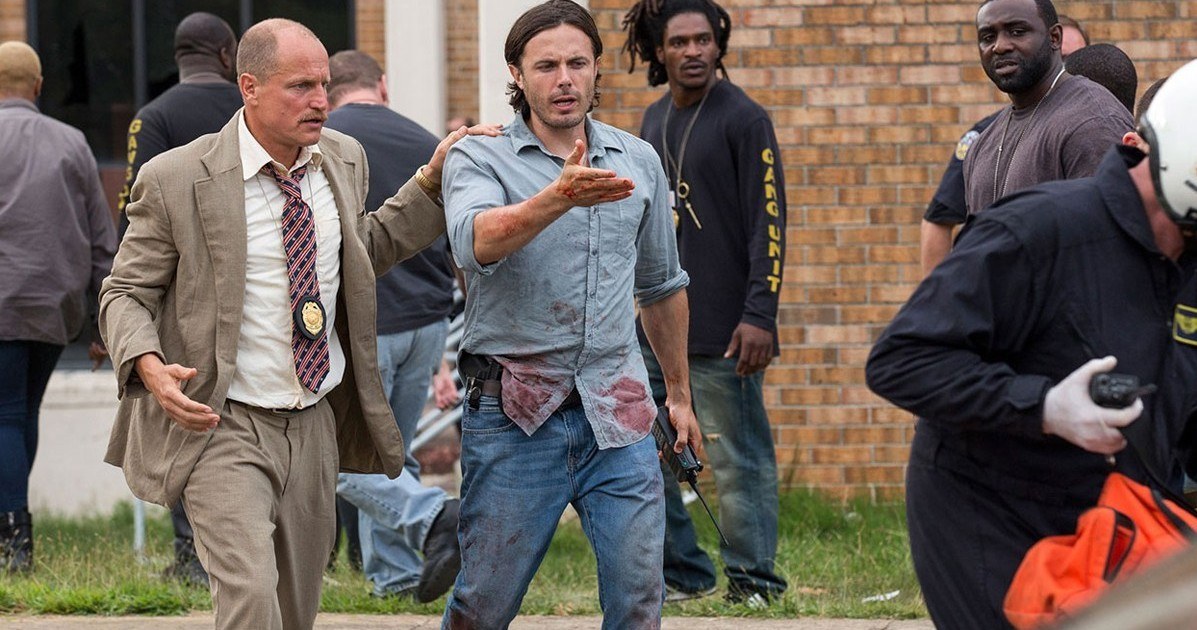 Final Thoughts?
It's an ok film… if you want to see a bit of action and prefer your view of the world to be a bit dark and bloody… you may enjoy it. If you like happy endings… you may want to steer away (I hope that doesn't give away what happens too much… there are enough variables that it should still be surprising enough).
For such a great cast it really was a bit disappointing, maybe it's just my taste but something about the film just kept me at arms length and stopped me really engaging with it. As I mentioned, I enjoyed Lawless… but this… I'm just not sure.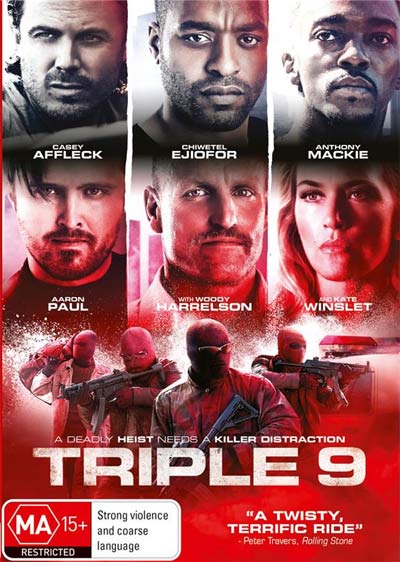 DVD Details
Director – John Hillcoat
Actors – Chiwetel Ejiofor, Casey Affleck, Anthony Mackie, Woody Harrelson, Aaron Paul, Kate Winslet, Gal Gadot, Norman Reedus, Teresa Palmer
Film Genre – Action
Label – Roadshow
Audio – English (Dolby Digital 5.1)
Subtitles – English
Running Time – 111
Region Coding – 4
TV Standard – PAL
Rating – MA15+
Year of Release – 2016
Primary Format – Movies/TV – DVD