Action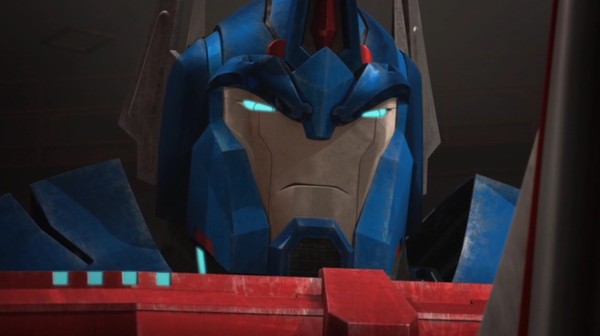 Published on December 12th, 2014 | by admin
Transformers Prime Season 1 DVD Review
Summary: Transformers Prime Season 1 goes into overdrive from the first episode to create some impressive Transformer lore!
Transformers: Prime – Season 1
Film Genre – TV Childrens
Label – Madman Entertainment
Audio – English (Dobly Digital 2.0)
Running Time – 572
Aspect Ratio – 1.78:1
Region Coding – 4
TV Standard – PAL
Rating – PG
Year of Release – 2010
Primary Format – Movies/TV – DVD
Reviewer – Peter Bourke
Autobots, Roll Out!
One of the definitive versions of the Transformers is now available on DVD with Transformers Prime Season One that is a 5-disc set that boasts a whopping 572 minutes of Autobot and Decepticon goodness! With that said, thankfully this is not based on Michael Bay's blockbuster movie series and although some people may enjoy the extravagant effects and lack of a real story, Transformers Prime keeps to the roots of these characters without bending it to the whims of Hollywood. Ironically, the executive producers of this series is actually Roberto Orci and Alex Kurtzman who were responsible for the first two Transformers films but thankfully these two writers return the series to something much more palatable.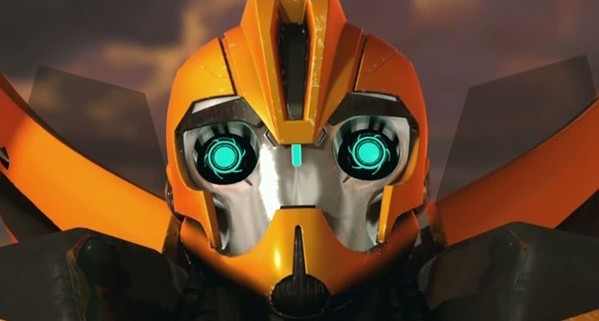 Transformers Prime Season 1 is set three after the Decepticons attacked Earth but the Autobots know that with their arch-nemeses, peace will never last. Unfortunately for the Autobots and the Earth, the Decepticons have returned and this time their leader Megatron plans to use the powerful dark energy in order to create a legion of "undead" Cybertronians. As a result, a new war commences but thankfully the Autobots have found some allies with humanity but with the stakes so high, the odds begin to favour the Decepticons. These allies for the Autobots include three teenagers that include Miko (Tania Gunadi), Raf (Andy Pessoa) and Jack (Josh Kraton) who have been added to the story to serve as a link between the younger viewer and the story. Sure, they are clichés but so were the humans in the original TV series but thankfully these three humans take a back seat to the Autobots.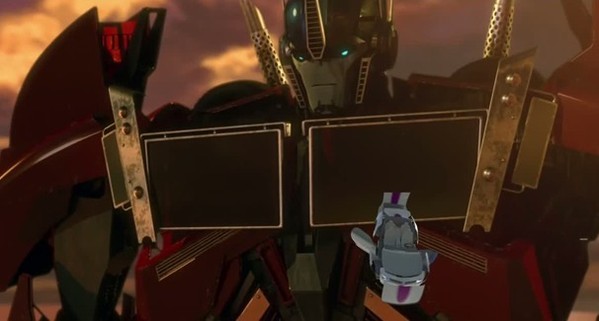 Peter Cullen also returns as Optimus Prime as does Frank Welker as Megatron who really add some much needed cred to the Transformer franchise. The dialogue and voice acting is first class in Transformers Prime and it's great that two of the original voice actors have returned. I also like how this series adds some female Autobots and Decepticons but my only disappointment of this series is that Bumblebee sounds like the movie version opposed to the original TV series. Season 1 of Transformers Prime begins with Starscream taking control of the Decepticons but is eventually dethroned when Megatron returns in spectacular fashion. There's also some awesome battles in season one and in true Transformer fashion, season one ends with a very unique and interesting cliff-hanger that shakes both the Autobots and the Decepticons to their core.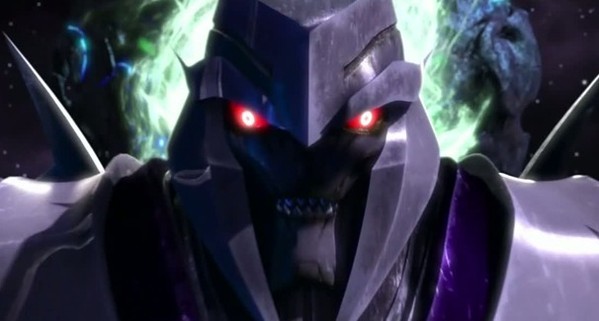 In terms of animation, Transformers Prime is quite impressive thanks to the high quality CGI animation. The developers have really added a great artistic touch to this series that although looks CGI, it boasts its own style that sets it apart from its predecessors. Add in some great transforming of the various Autobots and Decepticons and it's quite easy to recognise which Transformer is who. The soundtrack works well as does the audio which boasts some professional voice acting from all involved and yes, some of the Decepticons do sound a little clichéd and over the top but it's all part of the fun. Then you have the awesome Transformer sounds… drool!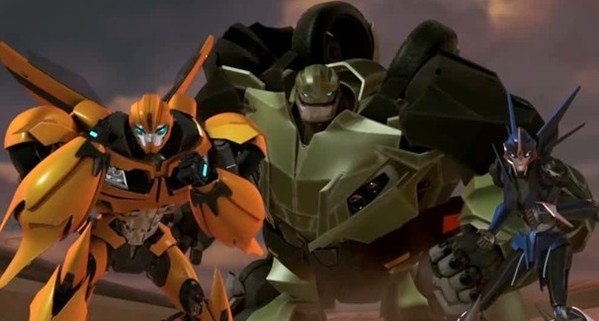 Final Thoughts?
Transformers Prime is a great place to find your Transformers fix that thankfully lands somewhere between the original TV series and the recent films by Michael Bay. The stories are entertaining and the creators have successfully added enough Transformer lore with a touch of modernity to keep the series fresh and enjoyable. Bring on Season 2!