DVD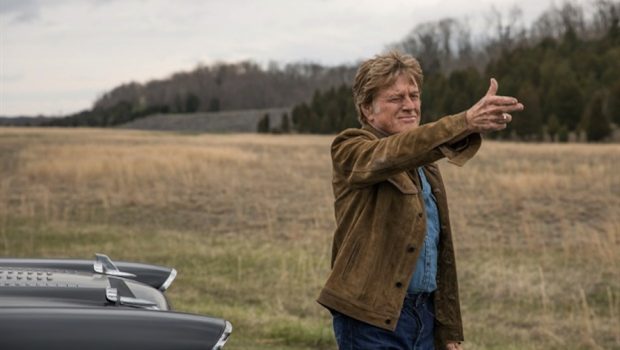 Published on April 28th, 2019 | by Curtis Mayfield
The Old Man & The Gun – DVD Review
Summary: The Old Man & The Gun is a worthy send off for an actor who has remained relevant and engaging for several generations.
The Old Man & The Gun is as meta as things could get for a movie about an aging but charming career criminal who is played by an equally charming and retiring career actor. There's no news on his directing career but Robert Redford is hanging up his hat as an actor. Thankfully, he hasn't left the building without giving us a gem of a parting gift. His final film pays homage to his own career as well as the films of the past few decades. The Old Man starts with the disclaimer that 'this story, also, is mostly true', a clear reference to the Western Butch Cassidy and The Sundance Kid (1969), and the parallels do not stop there.
Redford slides comfortably into the shoes of real-life bank robber Tucker Forrest, a seasoned criminal in his twilight years. While the plot could have been overly similar to other oldies-robbing-bank stories, David Lowery, the film's director and co-writer, does not allow Tucker and his posse to be bogged down in 'one last heist' clichés. Instead we're presented with a character who simply doesn't want to quit, or more accurately, doesn't know how. 'I'm not talking about making a living. I'm just talking about living', Tucker says.
The film could be described as a low-fi crime drama since the bank robbing scenes are free of guns and injuries. If the film is to be believed, Tucker was a gentle thief. He would calmly walk into a bank, hand the teller a note, and walk out with a nice amount of stolen money. As he robs a bank teller on her first day, Tucker tells her with no malice that she is doing a great job. The police almost don't care about catching the guy since no one is physically hurt and the sums stolen are not over the top.
Casey Affleck enters as detective John Hunt (get it?) who takes on the case with an almost personal agenda to catch Tucker and what he dubs 'The Over-the-Hill Gang'. Tom Waits and Danny Glover join in on the fun as Tucker's crew. Sissy Spacek delightfully glides onto screen as the sweet, horse-riding Jewel. She is a worthy onscreen presence for Redford as the two share natural conversations only seasoned veterans could achieve.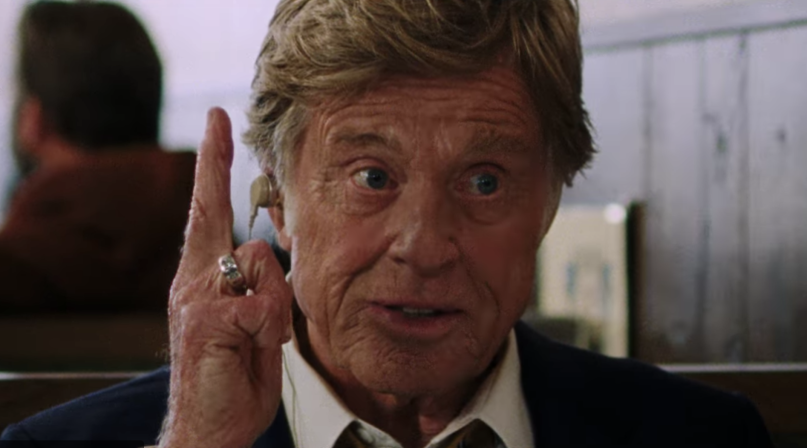 Spacek makes the quiet scenes worth paying attention to and Redford shines in silence. The same can be said for Glover and Waits. One standout scene has Waits telling the gang a story about why he doesn't enjoy Christmas. The scene seems like it could have been improvised from the natural chemistry of the actors.
Lowery's direction puts a time stamp on most scenes to remind us that the movie is set in the early 1980s. However, you could be forgiven for thinking the film came straight out of the 1970s. Long takes and cameras panning non-stop are evidence of this style. The film takes on a romantic view of stealing money with Redford's endearing face often being shot in a close-up while he robs a bank. He smiles like a familiar grandpa while he flashes an off-screen gun and robs with a quiet, unassuming persona instead of violence.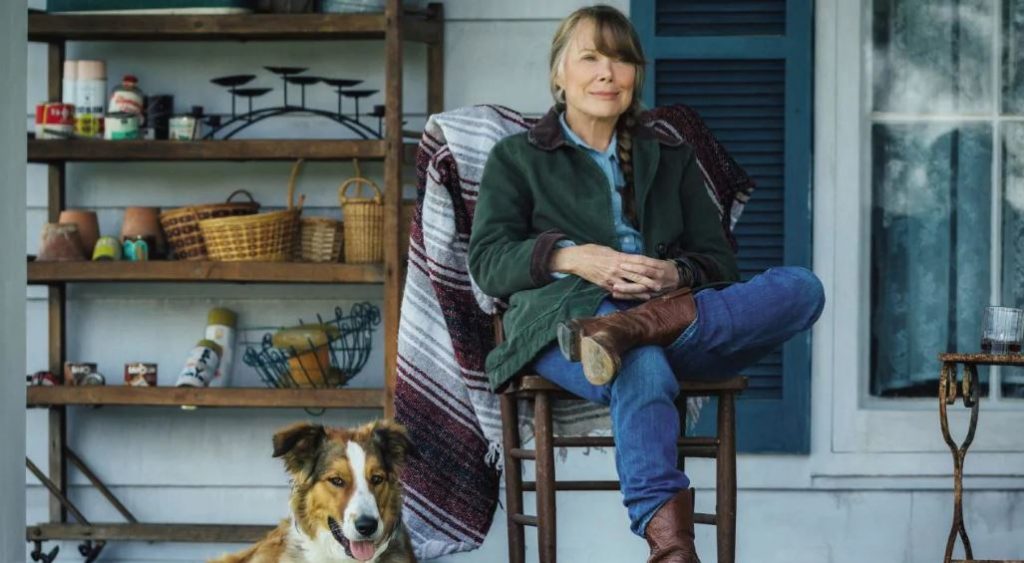 This good-guy portrayal of Tucker partially paints Affleck's dedicated cop as a baddie. In a moment inspired by Michael Mann's crime film Heat (1995), Tucker and Hunt bump into each other at a diner. Tucker is clearly in it for the thrills, not the money, as he antagonises the feline in this cat and mouse scenario.
The Old Man & The Gun is a worthy send off for an actor who has remained relevant and engaging for several generations. How the film focuses on legacy and asks when enough is enough cannot be anything less than a double meaning for both the character and the actor playing him.
DVD Details
Director – David Lowery
Film Genre – Crime/Drama/Biography
Label – eOne
Audio – Dolby 2.0 & 5.1
Subtitles – CC Captions English
Running Time –89 minutes
Rating – M
Year of Release – 2018
Primary Format – DVD