DVD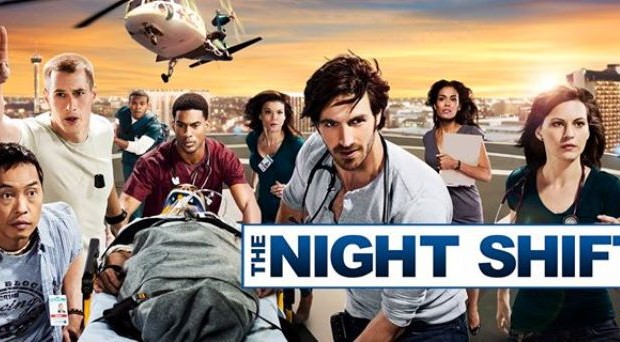 Published on August 6th, 2015 | by admin
The Night Shift Season One coming soon to DVD
Universal Sony Pictures Home Entertainment is releasing The Night Shift: Season 1 on DVD from September 3, 2015.
From the creators of 90210 comes the thrilling new medical show about a group of ex-Army doctors who work the night shift and must do whatever it takes to help their patients. Using battlefield-tested medical skills, doctors clash with hospital bureaucrats who are more worried about the bottom line than the lives of their patients. With director Pierre Morel (Taken) taking the reigns on the Pilot episode, the series lays claim to an impressive ensemble cast including Eoin Macken (Merlin), Jill Flint (The Good Wife) and Ken Leung (Lost).
Welcome to the night shift, where the toughest and craziest cases always seem to come through the door. Every shift is a fight between the heroic efforts of saving lives and the hard truths of running an underfunded hospital.
At San Antonio Memorial the men and women who work the night shift are an irreverent and special breed, particularly adrenaline junkie TC Callahan (Macken). After three grueling tours of duty in Afghanistan, TC is about to learn that his toughest battles will be fought right here at home. He and his team of late-night docs, including best friend Topher (Leung) and protégé Drew (Brendan Fehr), know how to let off steam with the casual prank or two, but when lives are at stake, they're all business.