Action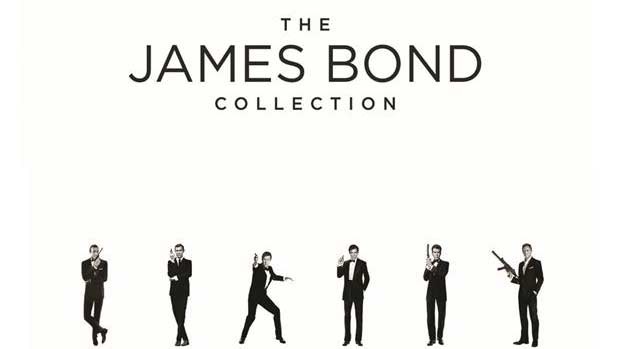 Published on July 16th, 2015 | by admin
The James Bond Collection Launches
Collection features all 23 iconic Bond films together in one collection & includes a 24th space for SPECTRE
SPECIAL EDITION BOND BLU-RAY & DVD RELEASES ARRIVE THIS SEPTEMBER
BOND COLLECTIBLES WITH NEW SPECIAL FEATURES
RELEASED AHEAD OF UPCOMING 24th JAMES BOND ADVENTURE, SPECTRE
Sydney, Australia (July 16, 2015) – Metro-Goldwyn-Mayer Studios (MGM) and Twentieth Century Fox Home Entertainment are releasing a special edition collectible box-set on Blu-ray and DVD on September 23rd, ahead of the November 6th global release of SPECTRE, the 24th James Bond adventure.
Included in the Blu-ray boxset are two new featurettes are based on interviews with renowned Bond writers Neal Purvis and Robert Wade. "The Shadow of SPECTRE" concentrates on the history of SPECTRE, the fictional global criminal syndicate and terrorist organization. The second featurette, "The Story So Far", recaps and relives the significant moments from the previous three Daniel Craig Bond films.
The James Bond Collection features all 23 iconic Bond films together in one collection, which includes a 24th space for SPECTRE. Also included on both Blu-ray and DVD is a bonus disc exclusive featuring "Everything or Nothing", a 90-minute documentary on the untold story of 007.
Available now on pre-order at JB Hi Fi https://www.jbhifi.com.au/movies-tv-shows/Banners/007-collection