Action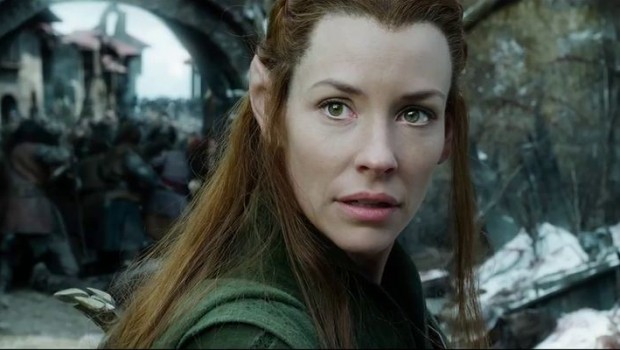 Published on February 25th, 2015 | by admin
THE HOBBIT: THE BATTLE OF FIVE ARMIES (MARCH 26)
The adventures of Bilbo Baggins come to an epic conclusion in The Hobbit: The Battle of the Five Armies, a production of New Line Cinema and Metro-Goldwyn-Mayer Pictures (MGM), arriving onto Blu-ray™ 3D, Blu-ray and DVD on March 26. From Academy Award®-winning* filmmaker Peter Jackson comes The Hobbit: The Battle of the Five Armies, the third in a trilogy of films adapting the enduringly popular masterpiece The Hobbit, by J.R.R. Tolkien.
In The Hobbit: The Battle of the Five Armies, Ian McKellen returns as Gandalf the Grey, with Martin Freeman in the central role of Bilbo Baggins, and Richard Armitage as Thorin Oakenshield. The international ensemble cast is led by Evangeline Lilly, Luke Evans, Lee Pace, Benedict Cumberbatch, Billy Connolly, James Nesbitt, Ken Stott, Aidan Turner, Dean O'Gorman, Graham McTavish, Stephen Fry and Ryan Cage. The film also stars Cate Blanchett, Ian Holm, Christopher Lee, Hugo Weaving, Orlando Bloom, Mikael Persbrandt, Sylvester McCoy, Peter Hambleton, John Callen, Mark Hadlow, Jed Brophy, William Kircher, Stephen Hunter, Adam Brown, John Bell, Manu Bennett and John Tui.
The screenplay for The Hobbit: The Battle of the Five Armies, is by Fran Walsh & Philippa Boyens & Peter Jackson & Guillermo del Toro, based on the novel by J.R.R. Tolkien. Jackson also produced the film, together with Carolynne Cunningham, Zane Weiner and Fran Walsh. The executive producers are Alan Horn, Toby Emmerich, Ken Kamins and Carolyn Blackwood, with Philippa Boyens and Eileen Moran serving as co-producers.
The Hobbit Trilogy tells a continuous story set in Middle-earth 60 years before The Lord of the Rings, which Academy Award®-winning filmmaker Peter Jackson and his team brought to the big screen in the blockbuster trilogy that culminated with the Oscar®-winning The Lord of the Rings: The Return of the King.