Action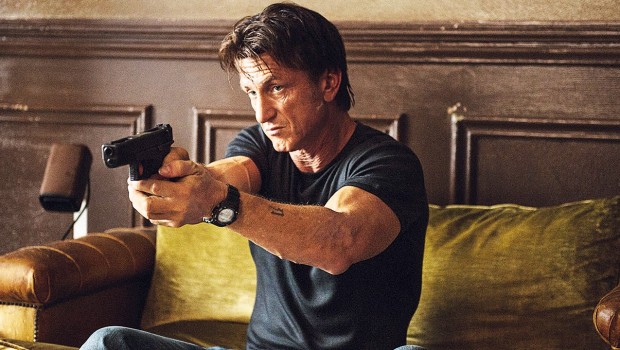 Published on July 22nd, 2015 | by admin
The Gunman coming­ August 20 to Blu-ray, Digital & DVD
Universal Sony Pictures Home Entertainment is releasing The Gunman – available to own on Blu-ray™, DVD & Digital from August 20, 2015.
Two-time Academy Award® winner Sean Penn (Milk, Mystic River) is the object of a deadly international manhunt in the pulse-pounding thriller The Gunman. Directed by action master Pierre Morel (Taken, The Transporter), this nail-biting adventure co-stars Golden Globe® winner Idris Elba (Thor, Avengers: Age of Ultron), Academy Award® winner Javier Bardem (No Country for Old Men, Skyfall), Ray Winstone and Mark Rylance (Blitz, Bridge of Spies). Showcasing an electrifying combination of suspense, non-stop action and sheer star power.
Jim Terrier (Penn) is an ex-mercenary whose last assassination of the country's Minister for Mining sparked a civil war. Eight years on, Jim is suffering from Post Traumatic Stress Disorder and is now working as a humanitarian in Africa to atone for his previous sins. However, it's not long before Jim's past catches up with him, and the hunter becomes the hunted.
Three armed men storm his village and make a violent attempt to take his life. Surviving the attack, Jim discovers that an ex-colleague has put a price on his head and some of the world's deadliest hit men are after him. Escaping to London, he consults the only man he can trust, an old comrade called Stanley (Ray Winstone, The Sweeney, The Departed). Together Jim and Stanley must engage in a relentless and lethal pursuit across Europe and Africa to find the man who betrayed him.
Penn battles the odds in a deadly game of cat-and-mouse in The Gunman.