Comedy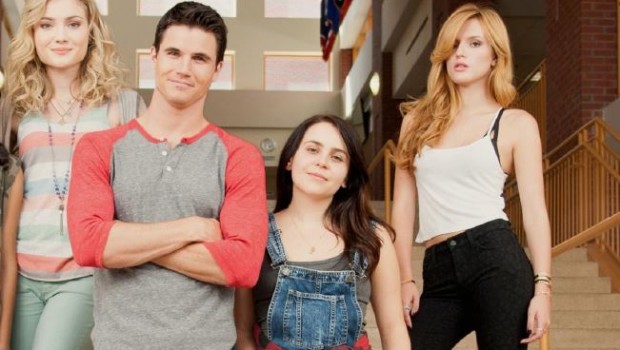 Published on July 1st, 2015 | by admin
THE DUFF (Designated Ugly Fat Friend)
You either know one, you have one or you are one. The hilarious new teen comedy, The DUFF, comes to DVD and Blu-ray from August 12, with an early digital release from July 31.
Bianca is a content high school senior whose world is shattered when she learns the student body refers to her as 'The DUFF' (Designated Ugly Fat Friend) to her prettier, more popular friends.
With her universe turned upside down, she ignores words of wisdom from her favourite teacher and enlists Wesley, a slick but charming jock, to help set her apart from the pack and erase her label forever.
In doing so, she hopes to land her crush Toby, and find the confidence to overthrow the school's ruthless label maker Madison by reminding everyone that no matter what people look or act like, we are all someone's DUFF…and that's totally fine.
Directed by Ari Sandel, from a screenplay by Josh A. Cagan (based on the book by Kody Keplinger), The Duff stars Mae Whitman (Parenthood), Robbie Amell (The Flash), Bella Thorne (Shake it Up!), Bianca Santos (The Fosters), Skyler Samuels (The Nine Lives of Chloe King), Romany Malco (The 40 Year Old Virgin), with Ken Jeong (The Hangover) and Allison Janney (The West Wing).
The DUFF will be available on DVD (SRP $39.95) and Blu-ray (SRP $44.95) from August 12 with an early digital release from July 31.