Comedy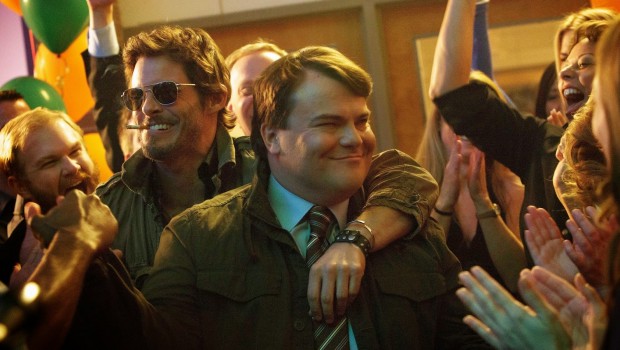 Published on September 16th, 2015 | by admin
The D Train – September 24, 2015
Universal Sony Pictures Home Entertainment is releasing The D Train – available to own on Blu-ray™, DVD & Digital from September 24, 2015.
Jack Black (School of Rock, Tropic Thunder) is at his side-splitting best as Dan 'The D Train' Landsman in the hilarious The D Train. Black leads an all-star ensemble cast, including multiple award-winning actor James Marsden (The X-Men series, Hairspray), Kathryn Hahn (Step Brothers, We're The Millers) and Jeffrey Tambour (The Hangover, Transparent). A hysterical dark comedy about the ultimate bromance gone wrong.
Dan has never been the cool guy, however that's about to change. All he has to do is convince Oliver Lawless (Marsden), the most popular guy in school and now the face of a high profile ad campaign, to show up with him to their 20 year school reunion. A man on a mission, Dan embarks from Pittsburgh to LA, spinning a tangled web of lies along the way to recruit Lawless.
Things take an unexpected turn as an insane night of Hollywood-star revelry sparks a bromance between the two, leading to the most outrageous reunion ever. However, Dan gets much more than he bargains for as the unpredictable Lawless proceeds to take over his home, career and entire life.
Showcasing one of Jack Black and James Marsden's most dynamic performances yet, this riotous comedy will leave viewers wondering: just how far would you go to be popular? From the creators of Nacho Libre and Wayne's World.