PS4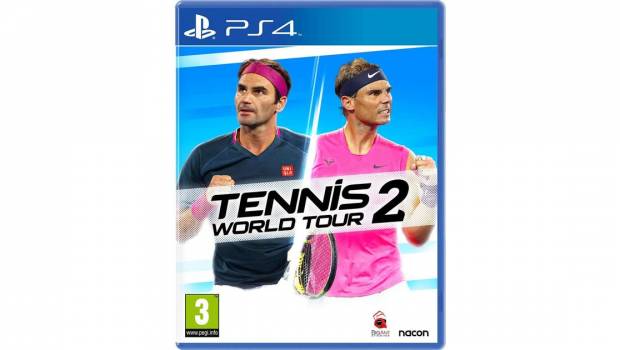 Published on September 23rd, 2020 | by Paul Stuart
Tennis World Tour 2 PS4 Review
Summary: More of the same, as yet another modern tennis title hampered by poor controls.
Modern videogame tennis is an incestuous circle, it appears. Oz based Big Ant Studios -developers of original Tennis World Tour competitor AO (Australian Open)Tennis 2 – are now the brains behind Tennis World Tour 2. Much like when 2K poached NBA Live's top talent, hope rang eternal that snared devs would bring the best of the former with them…while maintaining highest points of where they went to. Sadly, this wasn't the case with 2K…nor is it here with Tennis World Tour 2.
Conceptually, Tennis World Tour 2 should be a much better game. Sensitive swing and serve timing based on real life physics, an array of career mode customizations, widest stadium and court type selections, and a balanced roster of current players are would-be prescriptions for a great tennis game. Execution, however, is a much different story.
The biggest culprit lies in Tennis World Tour 2's wonky swing mechanics and general player movements. They both are seriously lacking. Swing windows are flat out illogical, as discrepancy between a poor and stated 'perfect' shot do not correspond to on-screen visual representation. The same holds true for serves, and frustratingly so. What results is a maddeningly difficult time controlling how/where balls go, and a plethora of unnecessary unforced errors and service faults.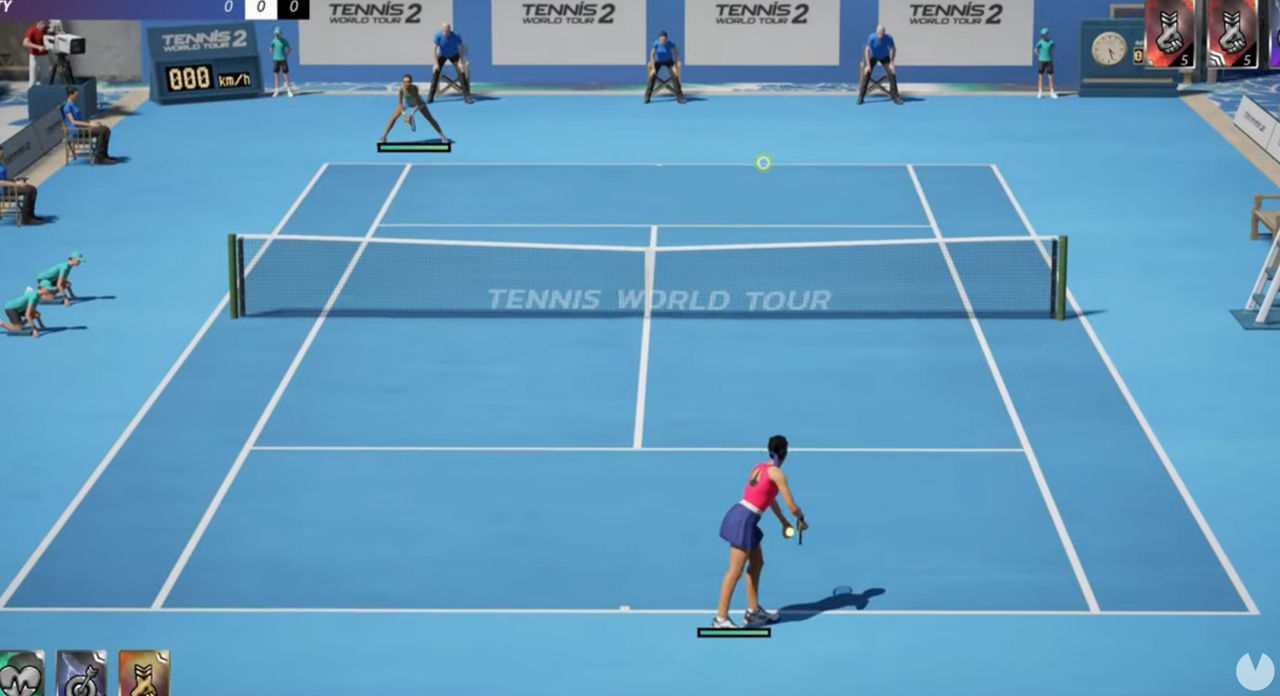 Related, racket feel is practically non-existent, with the quest for accurate ball placement and swing power hair pulling wrong. Net volleys? Laser sharp, lightning fast, and completely unrealistic. Ball control weaknesses are most evident in training tutorials, where what should be challenging ball/serve placement minigames are instead endlessly frustrating.
Perhaps the biggest offender lies in player movement around the court. Across all difficulty levels, players are besieged by a horrible animation assist hiccup, one that removes any sense of control freedom. For example, and far too often, players get stuck in a choppy sidestep animation and/or miss swinging at the ball entirely. Similarly – and even with a sprint button –  an omnipresent sense of muddiness removes any thrill of chasing down balls and/or what should be exciting volleys. Third, there is little to no difference when traversing clay versus hard/grass courts. Why feature Nadal as if you can't properly unleash him?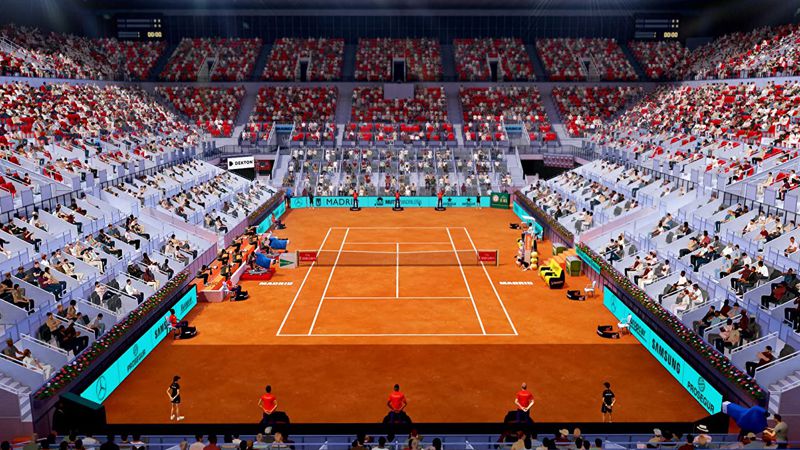 These issues force players to default playing deep baseline center also going ultra conservative on serves. Moreover, said control issues remove any reward for working court corners, slices, drops, and/or charging the net. Most points are won simply by waiting out unforced errors. Doubles is on a sister weird autopilot of lightning fast net volleys and/or top spin shots to the far court. Akin to singles, points are typically achieved via unforced errors. Sigh. These foibles would be acceptable is Top Spin and Virtua Tennis didn't solve them decades ago. Both were ridiculously addictive due to dynamic play and tightest controls. Top Spin's level up minigames are legendary top notch.
Looking deeper, Tennis World Tour 2's career mode likewise suffers from what could have been, a surprising step down in features from the player management engine of AO Tennis 2. Career mode players – with limited initial skills (and hampered by the game's already bad controls) –  literally can't keep the ball on the court. There is also limited incentive to grind toward better skill attributes as it powered by a microtransaction system requiring way too many in-game experience points. Simulating matches doesn't help speed things up: your player will inevitably lose the match and any chance at accruing points. Upgrading to licensed equipment (that improve player skills) is likewise insanely difficult to acquire, even entry level ones.
While the game's roster is decent, it's missing much at present. Tennis World Tour 2 playable guys and gals are a glaring contrast to the robust roster of AO Tennis 2, one buoyed by oodles of user contributions. Tennis World Tour 2's player and court models are likewise near-mirror to AO Tennis 2. (Stadiums included with the stadia pack DLC did possess character, however.) Perhaps subsequent title updates will make better use of the legends pack DLC.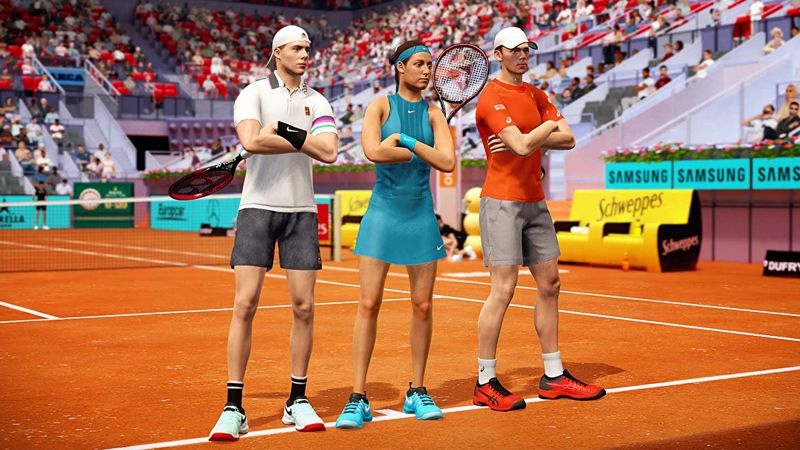 Presentation wise, Tennis World 2 is solid. Match intros/cut scenes are when the game is at its best. Players look like real life counterparts…with a bit of a clay texture to them. Stadiums are well modeled albeit a tad granular, crowds non-reactive. (At best, spectators do an odd stretch your arms…then rub their knees motion.) The match timer in the background is a nice touch, although housed in a somewhat fuzzy background. Cameras and ball boys are there…but never move. Ball sounds are solid, as are umpires and crowd noise. In sum: a typical Big Ant game where not AAA quality, but no slouch.
The one great hope with Tennis World Tour 2 is that its predecessor was sufficiently patched post launch. I'm less optimistic of noticeable gains here, as the movement/control issues of Tennis World 2 carryovers from AO Tennis 2. As of launch, Tennis World Tour 2 is stuck between a simulation wannabee for racquet-philes and an arcade experience for the masses.
Perhaps Tennis World Tour 2 can best be summarized as such: a decent array of features and intentions, but sadly no fun to play. Recalling Top Spin and Virtua Tennis, they were addictive both for fans of the sports also those simply looking for something different. Sure, they didn't light the world on fire in presentation, but they played absolutely wonderfully, In contrast, Tennis World 2's frustrating player and ball control results in a tedious effort that never fully immerses.
Final Thoughts
Tennis World Tour 2 is sadly yet another modern tennis game that falls short. Despite bringing Big Ant over from AO Tennis 2, the game ends up burdened by poor execution and gameplay. Even at a budget price, consider holding off until future patches potentially address these also expand the legends roster.