Action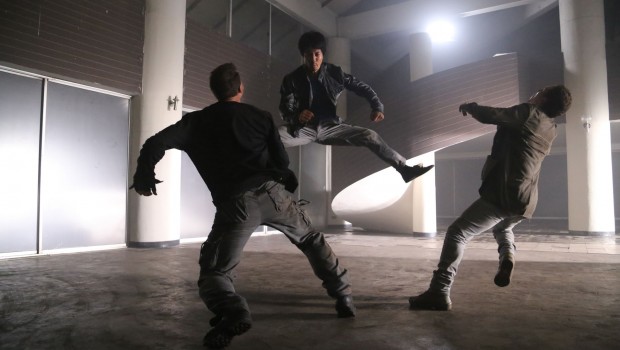 Published on October 15th, 2015 | by admin
Tekken: Kazuya's Revenge – October 29, 2015
Universal Sony Pictures Home Entertainment is releasing Tekken: Kazuya's Revenge – available to own on Blu-ray™, DVD & Digital from October 29, 2015.
Starring martial arts master KANE KOSUGI (Ninja Masters, Zero Tolerance) and directed by WYCH KAOSAYANANDA (Zero Tolerance, Angels) comes the highly anticipated prequel Tekken: Kazuya's Revenge. Co-starring CARYHIROYUKI TAGAWA (Teen Wolf, Mortal Kombat), RADE SERBEDZIJA (Taken 2, X-Men: First Class) and GARY DANIELS (Hunt to Kill, Forced to Fight).
Kazuya Mishima (Kosugi) wakes up alone in an unfamiliar hotel room without any recollection of who he is or how he got there. He is tormented by flashes of his past and by the face of an ominous stranger. Before he can figure out what's happened to him, Kazuya is ambushed and kidnapped by an underground crime organisation led by a man known only as 'The Minister' (Serbedzija).
Forced to become a ruthless assassin or die, Kazuya soon becomes a force to be reckoned with, defeating any opponent in his path. However, Kazuya is still faced with his biggest challenge yet when he must confront his past and the man in his nightmares, ultimately learning the truth about who, and what, he really is.
Follow Kazuya on his journey to try and discover his true identity all whilst training to become a merciless assassin in Tekken: Kazuya's Revenge.