iOS Hardware & Accessories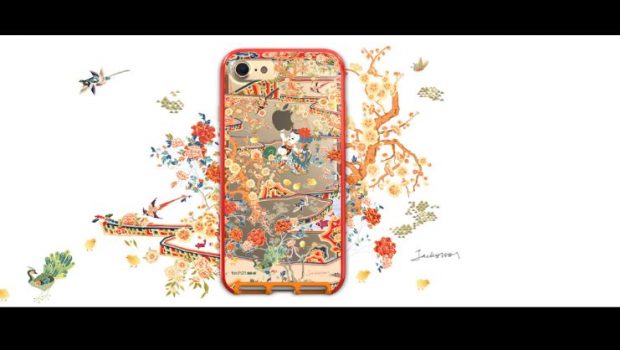 Published on January 16th, 2017 | by Admin
Tech21 Introduces Evo Elite Chinese New Year Edition in Partnership with Chinese Pop Artist Jacky Tsai
New iPhone 7 and 7 Plus case designed to bring happiness and joy for Chinese New Year

SYDNEY, 16 January 2017: Tech21, the leader in impact protection for mobile devices, today announced the availability of its Evo Elite Chinese New Year Edition case for the Apple iPhone 7 and iPhone 7 Plus. Designed in partnership with Jacky Tsai, the eminent Chinese pop artist best known for creating Alexander McQueen's iconic floral skull image in the Spring/Summer 2008 Menswear collection, the new case combines traditional elements of folk paintings with a modern pop art style in celebration of Chinese New Year.
Available exclusively in selected Apple stores globally and at tech21, the Evo Elite Chinese New Year Edition is available now for AUD$69.95 This limited edition case uses a unique, 4-layer 3D printing technique to apply a highly durable finish to the case and features 2 metre drop protection.
"I wanted my new Chinese pop artwork to evoke feelings of happiness, warmth and peace associated with a New Year," said Jacky Tsai. "The 'Lucky Kid' originates from the 'Golden Boy' in the Buddhist story of 'The Goddess of Mercy' and is a symbol of luck and wealth in Chinese folk custom. As a secondary symbol, the chickens subtly imply the 'Year of the Rooster.' And rather than just using a rooster, the newborn chicks symbolise energy, vitality, and family harmony."
"Art should be enjoyed and shared. It shouldn't be hidden away but rather put on display where we can enjoy it as part of our everyday lives," said Jason Roberts, CEO of tech21. "Evo Elite Chinese New Year Edition enables you to carry a small piece of Chinese culture with you wherever you go, while offering unmatched impact protection."
When creating the Evo Elite Chinese New Year Edition, tech21 worked tirelessly to design a product that offers market-leading impact protection. With FlexShock™, an ultra-efficient impact absorbing material designed to dissipate impact force, the Evo Elite Chinese New Year Edition does not compromise the phone's performance. Each case has been rigorously tested to ensure perfect compatibility with the Apple iPhone 7 and 7 Plus, guaranteeing a perfect fit, no interruption to signal quality and no interference to Wi-Fi, mobile networks, Bluetooth syncing or features such as Apple Pay. Core functionality, including the camera, acoustics and sensors (such as Touch ID) will work the same with the case on or off.
The Evo Elite Chinese New Year Edition is available in-store at Apple's Chadstone, Sydney, Chatswood Chase, Bondi, Doncaster and Brisbane stores for AUD$69.95, and online at Apple.com and tech21.com.