iOS Hardware & Accessories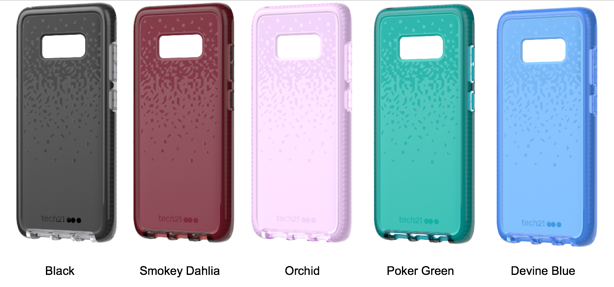 Published on January 17th, 2018 | by Admin
tech21 announces new protection for Apple iPhone at CES 2018
You might have heard that Tech21 announced three brand new protective cases for Apple iPhone X, iPhone 8 and iPhone 8 Plus at Showstoppers, CES 2018.
The new range brings several innovations to the brand's already strong iPhone protection line-up, including a limited-edition Chinese New Year case designed in collaboration with cut paper artist Bovey Lee, a premium vegan leather case and the Evo Max, the brand's most protective case ever, which offers a scientifically proven four metres of drop protection.
The new range of cases for Apple iPhone 8, iPhone 8 Plus and iPhone X includes:
Pure Clear Chinese New Year Edition.  This limited-edition case has been designed by Bovey Lee, a Hong Kong-born cut paper artist based in California, in celebration of Chinese New Year. The artwork featured is a contemporary interpretation of the powerful dragon form and takes you on a journey of discovery telling the story of China's transformation over the years. With two metres drop protection, the case also contains a two-layer protection system and Bulletshield™ technology, along with an anti-yellowing and durable scratch-resistant finish. Available on tech21.com and on the Apple online store.
Evo Luxe – Protection meets vegan leather. Crafted from premium vegan leather and with three and a half metres drop protection, the ultra-thin Evo Luxe is scientifically proven to provide maximum protection whilst adding a touch of luxury to your smartphone. The case features three layers, patented ribs and FlexShock™ technology to ensure iPhone 8 and iPhone X are protected, drop after drop. Available for purchase in April 2018
Evo Max – Maximum protection. Drop after drop. With four metres of scientifically proven drop protection, this case is tech21's most protective yet. It utilises an innovative combination of a polycarbonate shell, three-layer system, patented ribs and FlexShock™ technology to deliver the ultimate in slim, lightweight drop protection.The case also features refined, contrasting textures, giving users a tactile experience and making it easier for users to grip their phone. Available for purchase for the best big device launch from April 2018